+31 10 498 97 54

+31 10 498 97 54

Do you have a question ?

Our staff will be happy to help you

Monday - Friday: 09.00h - 21.00h
Saturday: 09.00h - 17.00h
Sunday: 10.00h - 17.00h

You can also consult our FAQ page
The coolest holiday with teenagers
Going on holiday with teenagers is not a challenge at Center Parcs. They can go their own way, make new friends and discover new things, while you can keep an eye on things. During your stay, don't forget to make time for each other. Team up during the wild water rapids or challenge each other during water sport games or climbing activities. Make sure to profit from family- and/or early booking discounts.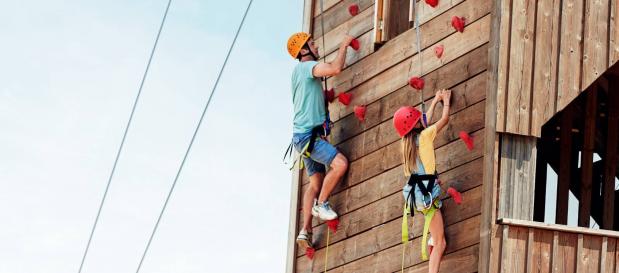 Your cottage offers you the freedom you need
Enjoy breakfast together, after that you can relax in your private garden while your kids explore the park. Off to the subtropical swimming paradise, the climbing trail or are they going for some water sports on the lake.


Enjoy your cottage surrounded by nature, with a delightful private garden to have a barbecue.

Thrilling holiday stories guaranteed if you choose a Boat House, a Tree House or other special accommodations.

Your kids can easily cross through the park on a rented BMX.

Your teenagers can race through nature at full speed, but safely on a rented Quad.

Want to pamper yourself? You will have your own sauna or spa area in a VIP or Exclusive cottage.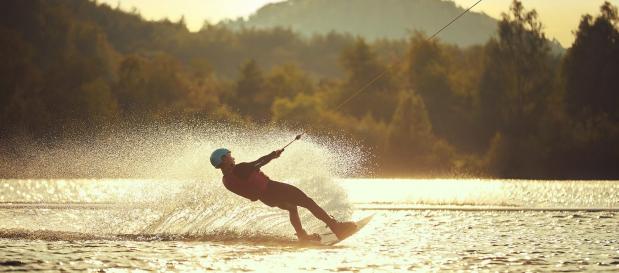 Explore the coolest experiences
With so many activities, you are guaranteed a perfect holiday. Enjoy some quality time with the family, or let your teenagers go their own way. They will go home with enough cool stories anyway!


Off to the Aqua Mundo as long and as often as you like. At a raging speed down the slides and wild water rapids, snorkeling between exotic fish and chilling at the Pool Party.

Explore cool water sports in De Eemhof (NL), De Kempervennen (ML), Port Zélande (NL) and De Vossemeren (BE), like wake boarding, water skiing and fly boarding.

Teenagers will find each other at their own chill-out spot: the HangOut, with an Interactive Soccer Wall and DJ Booth.

With Academy: DJ and Academy: Graffiti, teenagers will learn to spray beautiful pieces and mixing beats.

Let yourself be trapped inside the Escape Room and solve puzzles together to escape.

Feel like an adrenaline rush? How about climbing between the treetops, or the super exciting Zip Wire?
431 available accommodations
Sort by:
Sort by:
Sort by:
Popularity
Popularity
Price ascending
Descending price
Number of bedroom
*Book at least 2 months in advance and receive a 20% discount for families or groups with at least one child under 13 or one person 55 years of age or older. The Family or 55+ discount is not valid during school vacations and extended weekends.

On bookings for Villages Nature® Paris, you receive a maximum 10% Family or 55+ Discount, if you are travelling in the company of someone over 55 or with at least one child under 6. The booking must be made at least 60 days before arrival.
Premium cottage
Free Wi-Fi
Modern design with a natural outdoor feeling
Close to the shops and activities
Private wooden terrace with garden furniture
VIP cottage
Free Wi-Fi
Refined and luxurious design
Luxury bathroom with whirlpool and massage shower
Private waterside wooden terrace with garden furniture
Premium Lakeside cottage
Private covered terrace with garden furniture and panoramic view overlooking the lake
American style kitchen fully equipped with dishwasher and NESCAFÉ Dolce Gusto
Bathroom with whirpool bath
Made-up-beds service
VIP Lakeside cottage
Private covered terrace
Panoramic view overlooking the lake
Bathroom with bubble bath
Made-up-beds service
Premium cottage
Equipped kitchen with dishwasher and NESCAFÉ Dolce Gusto
Second TV in one bedroom
Made-up-beds service
Bathroom with bubble bath
VIP Pagode Cottage
Fully equipped kitchen with dishwasher and NESCAFE Dolce Gusto
Private Finnish sauna
Modern, contemporary and spacious cottage with bay windows
Towel package
Exclusive cottage
Elegant and spacious
Living room with fireplace, flatscreen TV
Wellness bathroom with sauna, bubble bath and rainshower
Underfloor heating
Adventure Cottage
An adventurous stay full of exciting discoveries
A themed interior, where every room takes you on a trip around the world
Dedicated (interactive) features that truly give you the feeling of being on an expedition.
Water Front Suite VIP Apartment
Spacious balcony with panoramic view over the Eemmeer lake
Bathroom with a Finnish sauna and a bubble bath
Daily bread delivery service before 9.00 a.m
From 26 until 28 Feb 2024
Premium cottage wheelchair friendly
Equipped kitchen with a dishwasher, filter and French press coffee machine
Second TV in one bedroom
Beds made on arrival
From 27 Feb until 1 Mar 2024
Displaying parks closest to your location first