Spend your holiday carefree? Welcome to Center Parcs! Read here all about our safety measures, flexible booking conditions and frequently asked questions.
Eat, drink and shop
Several tasteful ways to dine
Restaurants
Looking for a gourmet break before your next activity? Under the palm trees of the Market Dome, you will find delicious meals all day long, from breakfast to dinner, prepared with great care and using seasonal and organic ingredients.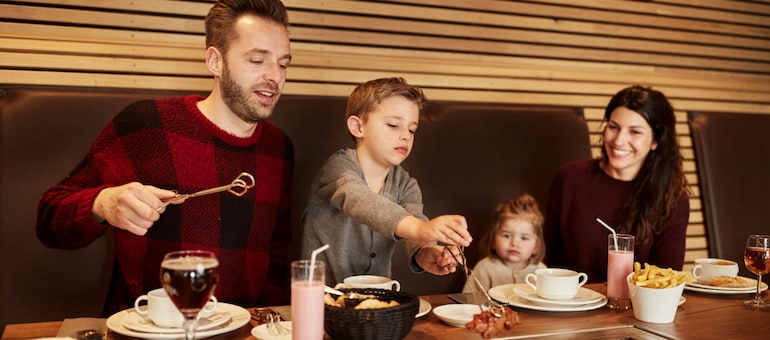 The Grill Company
At The Grill Company you are your own chef! Each table has its own built-in barbeque for you to grill on. We offer a varied selection that is 100% fresh, natural and delicious. Be swept along by our highly original concept: enjoy a delicious dinner or breakfast.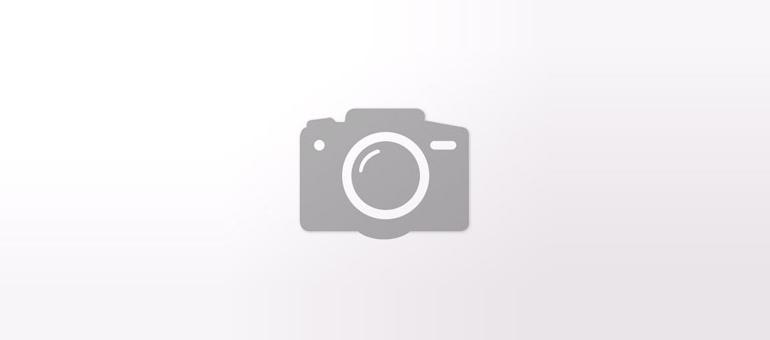 Factory Café
Come and enjoy a wide range of delicious dishes or simply the daily specials prepared by our chefs, always fresh and original.
The Grill
At our ambient Grill Restaurant you can savour a selection of grilled dishes. What takes your fancy, a juicy steak, spare ribs or a mixed grill? Our special children's menu caters for our smaller guests.
Italian Vapiano
Enjoy Mediterranean dishes with Italian accents prepared before your eyes. Speak directly to the chefs to order pasta, pizzas or salads then take a seat at the large oak tables.
Snacks
Fancy something quick and easy? Come to Snacks! Spoil yourself with a hamburger, fries and a whole range of other snacks. And especially for the children, there is a kids box with a surprise! Let's not forget, we also have delicious curled twister fries and amazingly delicious milkshakes. Treat yourself to a delicious soft ice cream for dessert. After all, you're on holiday!
Fuego Adventure Grill
Flickering flames that lend a mysterious aura to the centuries-old murals. Take a seat at a table and imagine yourself to be in a temple of fire. Enjoy delicious fish and meat dishes, select one of our many tasty vegetarian specialties, or assemble your ideal hamburger in 5 simple steps.
Forest Lodge Restaurant
Share a meal on the terrace with family or friends around local recipes imagined by Bruno Poiré, star chef at restaurant Chez Michèle.
Bars
Come to our Bar for a bite to eat, a drink or a game of darts or pool. Sports events are also shown on our large screens here. Would you like to order a pizza to take back to your cottage? You're at the right place!
The Market Restaurant
Day in, day out our chefs present fantastic and elaborate All You Can Eat buffets that include a range of specialties and dishes. For their pudding, children can even serve up their own ice cream! The buffet restaurant also serves a full breakfast: freshly-baked rolls, fruit, fresh fruit juices and dairy produce. The best way to start your day!
Aqua Café
Fancy a tasty time-out from your splashing about? The Aqua Café offers a range of delicious snacks, hamburgers, crispy salads, and much, much more. Or, why not enjoy a sweet treat like an ice cream or muffin, whilst relaxing in the tropical climate of the Aqua Mundo.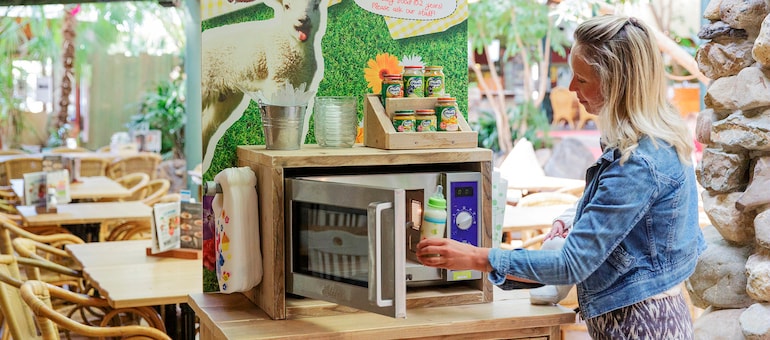 Baby Feeding Facilities
Baby Food Stations are located in all restaurants. Easy to spot, free to use and always close by, the Baby Food Stations provide free jars of baby food, a microwave and a bottle warmer. Enjoy a care-free holiday with your baby!
Frites Affairs
At Frites Affairs you can enjoy delicious hamburgers and other top-quality snacks. Made quickly and tasty!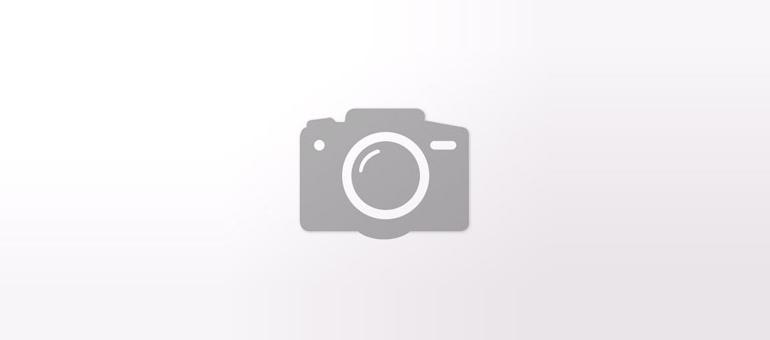 Les Comptoirs des Halles
If you love good food of every kind, you're sure to adore this restaurant with open kitchens and family tables! There's a menu packed with all kinds of goodies to delight visitors of any age: Italian food, grill, sandwiches, salads, quiches, cakes, bowls... for a cosy moment with the family but also to take away.
Beachclub
The Eemhof Beachclub is at the heart of the Eemhof Watersport & Beachclub. A wonderful place for lunch, dinner, snack and drink or have a barbecue with a great view over the Eemmeer. Enjoy the view over our private bay where countless water sports take place. The sunset is breathtaking and simply spectacular, the food too.
Italian Il Giardino
Under the Dome, Il Giardino welcomes you in a friendly atmosphere for a meal with Italian flavors. Let yourself be tempted by an antipasto and continue with delicious pasta or rissotto.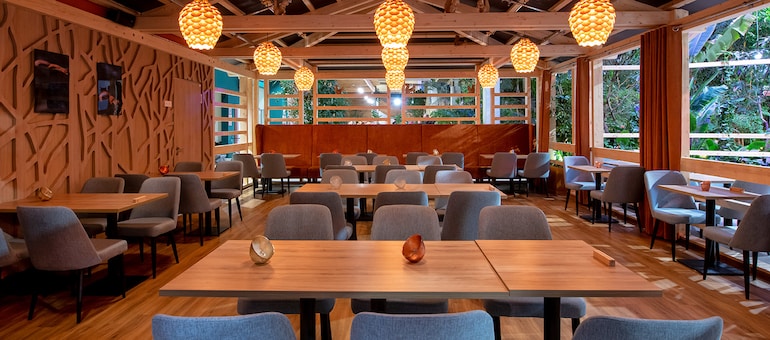 Fine Dining Restaurant
Would you like to dine in style during your holiday? Maybe even for a special occasion? The Oachkatzl (Bavarian for "squirrel") pampers your palate with upscale regional cuisine. Enjoy cold and warm starters, meat and fish dishes, main vegetarian dishes and exquisite wines. With the special cheese fondue offer we bring the right hut atmosphere into our restaurant.
Restaurant CEPAGES
The wine bar is the perfect place to relax after an exciting day as you enjoy the simple pleasure of a nice glass of wine and learn about the vintages from our different regions. The bar also sells gourmet grocery items and a selection of bottles so that you can take your new finds home with you.
Grand Café
A delicious cup of coffee or a glass of beer with a bitterbal (beef ragout snack). Reading the paper. Waiting for friends and family to appear. Time is of no matter at the Grand Café. It is your holiday, after all. In the mood for a tasty bite to eat? The menu offers a selection of rolls, hearty salads and a range of hot dishes.
Country Club Restaurant
Do you fancy a healthy bite between treatments at the Spa & Country Club? Then Asian cuisine with tasty sushi creations, wok dishes and hearty or sweet Asia bowls in the Auszeid Hüttn restaurant is just the right thing for you.
Brasserie Zuiderzoet
Experience. That's what it's all about in the contemporary brasserie Zuiderzoet. Come and eat and drink with a view of the rippling water of the Eemmeer. For the lover of the simple bite, but also for the connoisseur who goes for true culinary pleasure. Come with or without children. With small or large groups. Experience it at Zuiderzoet, the spacious Brasserie located in Marina De Eemhof. www.zuiderzoet.nl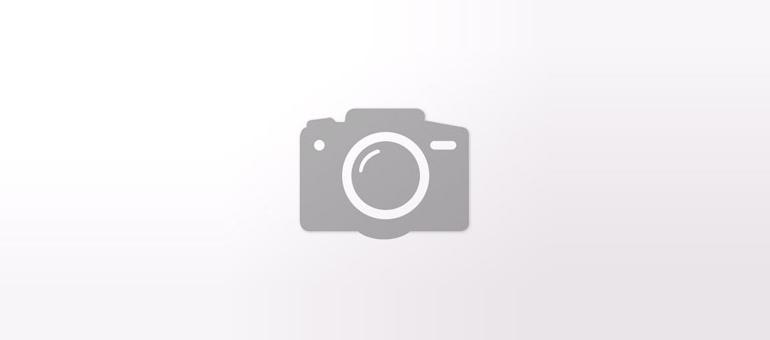 Beach House
Beach House is our à la carte restaurant, where you can enjoy a cup of coffee, lunch, drinks and dinner. We offer an extensive and varied menu. In the summer you can enjoy the delightful terrace overlooking the small harbour. Beach House is also great for children with its kids menu and a fun play area!
Grabber Joe's Laguna Café
In the lagoon in the Aqua Mundo you can savour delicious sandwiches, snacks, crusty paninis and scrumptious ice creams. Grabber Joe's is a place for young and old alike, to relax and recharge the batteries!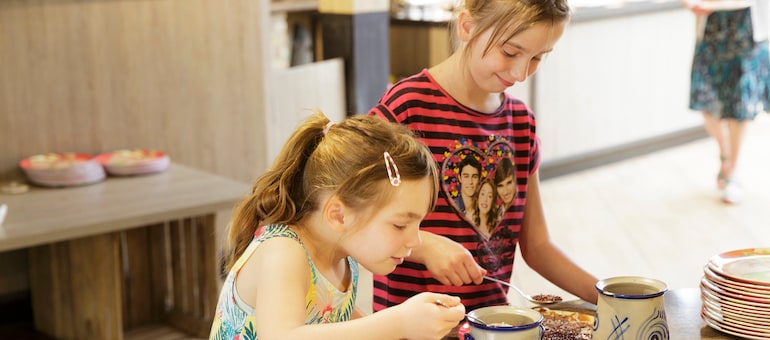 Pancakes
At Pancakes, we serve traditional, suprising and scrumptious sweet pancakes, to young and old alike! Our pancake menu is endless: from the classics such as an apple pancake with syrup, to seasonal delights such as a pancake topped with strawberries and, of course, children's pancakes that they can top themselves!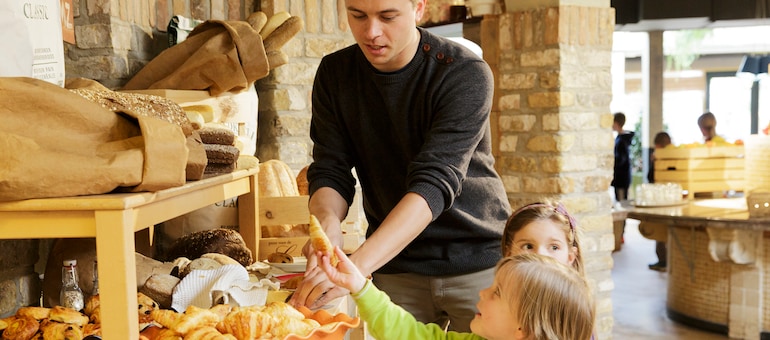 Evergreenz
Every day at Evergreenz, our chefs present an elaborate All You Can Eat buffet. A tasty salad, meat or fish dish, and a special children's buffet. In addition, Evergreenz also offers a full breakfast.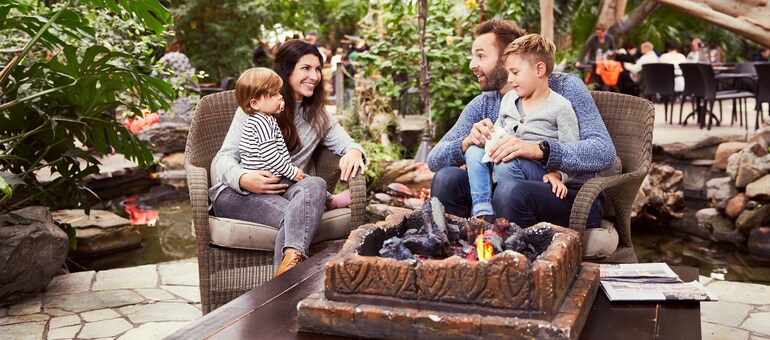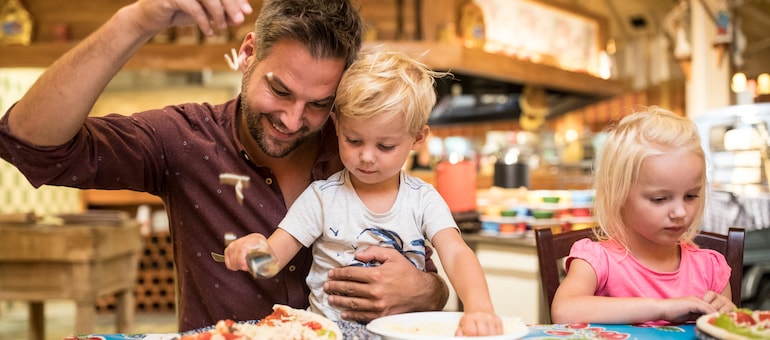 Nonna's Family Pizza e Pasta
Nonna's takes you to provincial Southern Italy. You don't yet know Nonna and her family, but one thing is for certain ... you will never forget them. Enjoy traditional oven-baked pizzas or fresh-made pasta. Or, treat the little ones to ice creams in a cone at Peppe's Piaggio!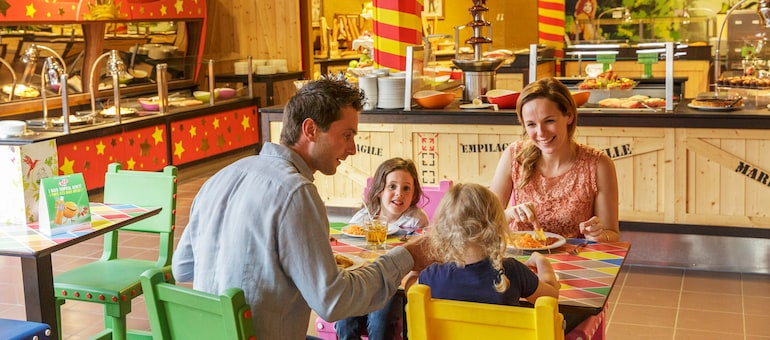 Jungle Circus
In a world dedicated to the circus arts, discover our restaurant which has been entirely redesigned for your safety and which is committed to fighting against food waste. Compose the menu you like by choosing a starter and a main course, from among our recipes of the moment or regional recipes prepared on the spot by our cooks. For more delicacy, finish the meal with an assortment of desserts of your choice, a selection that will satisfy all tastes will be proposed to you. The inevitable chocolate fountain will delight young and old alike!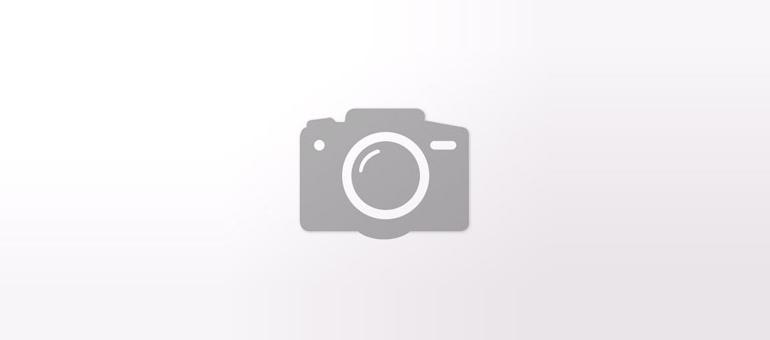 Le Bistrot du Lot et Garonne
Discover the region and its delicious local specialities in Le Bistrot du Lot et Garonne. The local chef, Michel Dussau, has signed the menu allowing to sublimate the local and seasonal products. Enjoy with some good wine especially selected by winemakers from the region.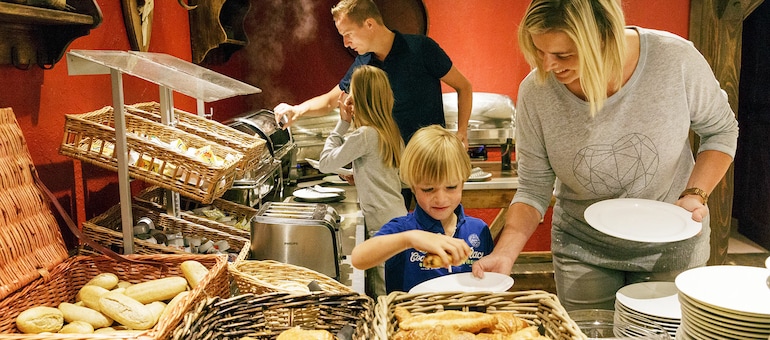 Rise & Shine Restaurant
At Rise & Shine Restaurant, every day you can enjoy an extensive breakfast buffet: freshly baked croissants, baguettes, fruit, fresh juices and dairy products. The tastiest start to any day!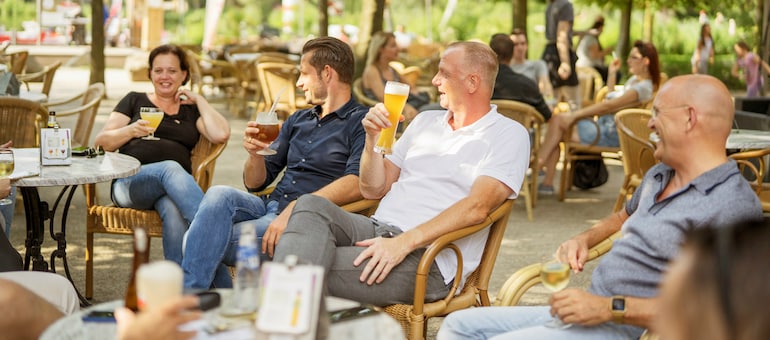 Beer Garden
Cool off with a cold beer or other delicious drinks on the sun terrace right by the lake. Savour the real southern German beer garden atmosphere.
Quick
Under the Dome, find a Quick with all its flagship products and novelties. Choose from burgers, chicken wings, crunchy fries, frozen delights ... with the inimitable taste of Quick.
Cocoon Bistro
With its wide range of seasonal products, the Cocoon welcomes you in the morning for a complete breakfast, at lunchtime with full salads or regional recipes and at snack time for a waffle or an aperitif board. At the end of the day, enjoy a cocktail or a gourmet burger. Also you can enjoy the tapas menu is now!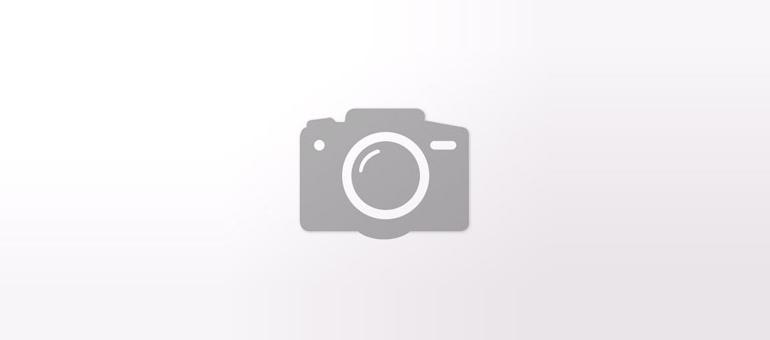 La Cabane
On the village square, La Cabane is a perfect place for something to eat after your activities or for a snack in-between all the fun. Whether you fancy something sweet or savoury, you'll find street food based on products from the South-West and delicacies perfect for snacking!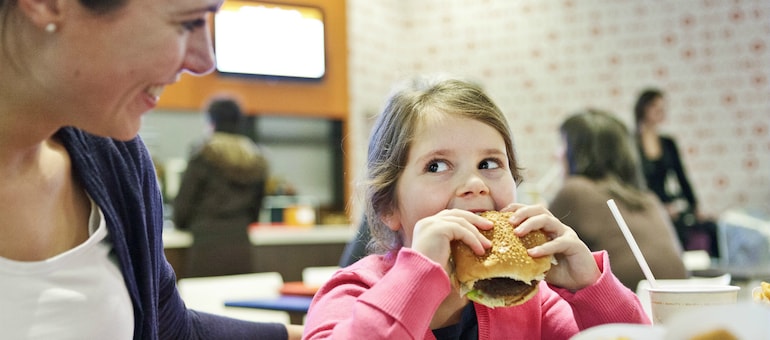 Rocket's
Rocket's is all about handmade hamburgers, tasty curly fries, handmade milkshakes and buttermilk chicken, all freshly made in an open kitchen. The hamburgers are prepared exclusively with selected pieces of freshly ground, hormone-free Irish beef.
Crêperie Suzette
At this great place for lunch or dinner for children, enjoy classic or mixed cakes. For a snack, treat yourself to a gourmet break with a crepe or an ice cream cup, close to the play area.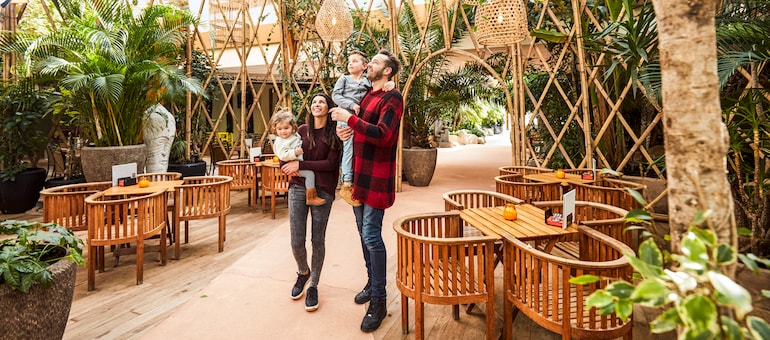 Central Garden
Feel like having a cappuccino? Need a hearty salad after your activities? Or perhaps it's more your style to sit and wait for the kids with a drink in hand while they have fun with the entertainment programme? Enjoy yourself any time of the day at Central Garden, the new hub at Parc Centrum.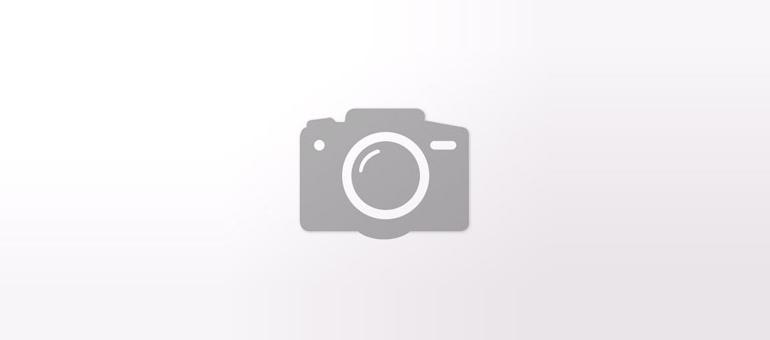 Take Away
Choose to enjoy gourmet, fondue or barbecue in your cottage. Order your grill package one day in advance. It is also possible to take away pizzas to eat together in your holiday house.
Les Délices de la Ferme - Bar
Open the doors of the bar Les Délices de la Ferme for a convivial moment. Enjoy organic, bio and local beverages to make you discover certain flavors of the region during a break at the BelleVie Farm: craft beers, ciders, lemonades and infusions, wines, fruit juices, Cold Brew (cold infusion of tea or coffee), gourmet hot drinks, ice cream and artisanal sorbet by Brie'zon la glace, craftswoman from Seine et Marne... the perfect break between activities or in the early evening.
Deli'very Lodge
Want to enjoy a meal without leaving your cottage? Discover the new Deli'very menu, with a selection of the dishes on offer at the Lodge Café: breakfast, brunch, sharing platters etc. You'll also find fun dishes to cook at the table (raclette, fondue, pierrade stone-grill etc.), and new recipes for pizza and desserts.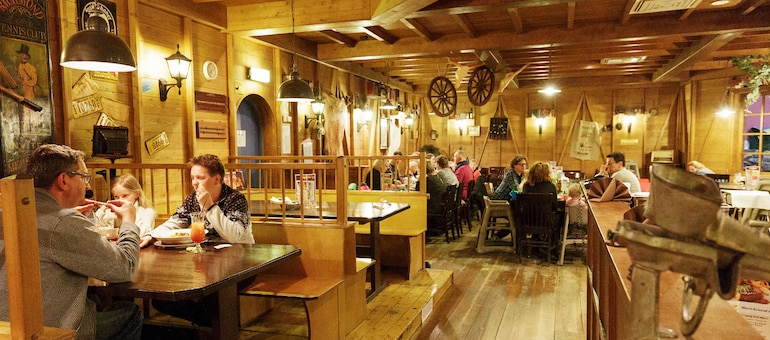 Bispinger Brauhaus
Embark on a gastronomic journey through Germany. Our brasserie menu includes the best dishes from German cuisine for big and small appetites. Together with a freshly pulled beer in a traditional atmosphere. Or treat your family to one of our ice cream specialities in the green oasis of our open-air brasserie. We look forward to your visit to the brasserie in the Bispinger domain
Watt'n Burger
Do you feel like a finger-licking good hamburger? or a traditional and delicious Schnitzel? All of this is possible at the Watt'n Burger! Find all kinds of quick snacks and drinks! A small salad, a snack, take a comfortable seat and enjoy a relaxing moment around a lovely table. And there are even dishes for vegetarians, the Watt'n Burger is well worth the detour.
Le Marché
Discover the restaurant "Le Marché", which has been redesigned for your safety and is committed to fighting against food waste. Compose the menu you like by choosing a starter and a main course, from our recipes of the moment or regional recipes prepared on the spot by our cooks. For more delicacy, finish the meal with an assortment of desserts of your choice, a selection that will satisfy all tastes will be proposed to you. The inevitable chocolate fountain will delight young and old alike!
Shops
From swimsuit to groceries. Finally some time for shopping on holiday. A new summer outfit, some souvenirs for the home front or holiday toys.
Clothing store
At Center Parcs, come and shop among the palm trees. At the clothing store you'll find a new shirt, a pretty dress or a nice accessory. You can then stroll on the terraces of the Market Dome with your superb outfit.
Toy store
A bucket for the sandbox, a board game for fun together in the evening, new toys as a surprise because it's the holidays: we have everything. And if you're looking for a nice souvenir to take home, you've come to the right place.
Specialties
Are you looking for a nice little shop where you can find the perfect gift? Or a boutique filled with local specialties or objects for your interior? You'll find it in some of our parks! It's always nice to have a souvenir at home that reminds you of your wonderful vacation with us!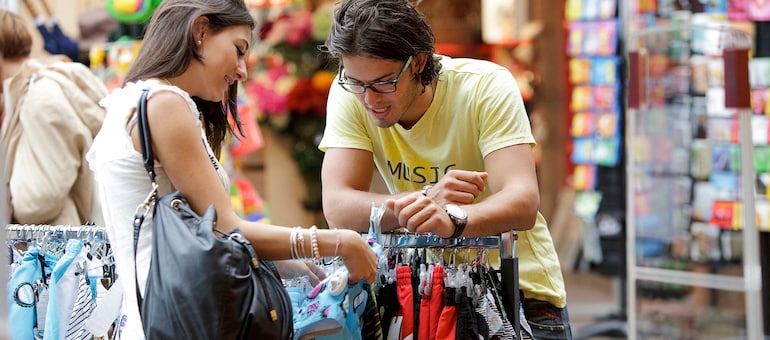 Swimwear store
What do you do when you open your suitcase, and you're alarmed to find that you have forgotten your swimsuit? Or you really need a new bathing suit? Here you'll find the latest swimwear from major brands and all kinds of swimming accessories like diving goggles. Get ready to jump in!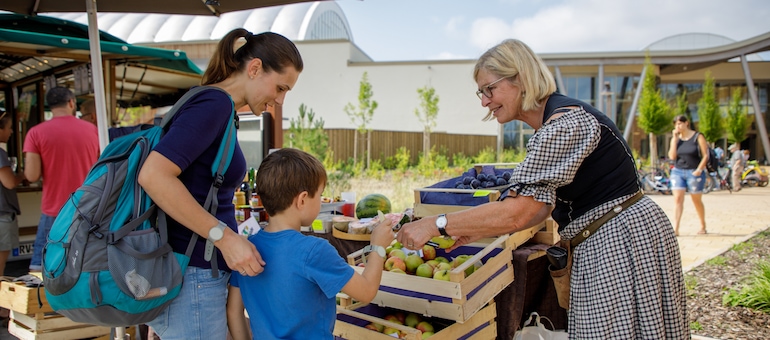 Market
A visit to the local market is always pleasant. But ... sometimes the market comes to you! In several parks, you'll find a small weekly market where local traders offer their products. Here you'll find goodies like organic cheese, regional honey, and artisanal candles.
Delivery Services
We deliver your meal to your cottage on the day of your choosing. You can book it in advance so there's no need to worry about it while you're on holiday.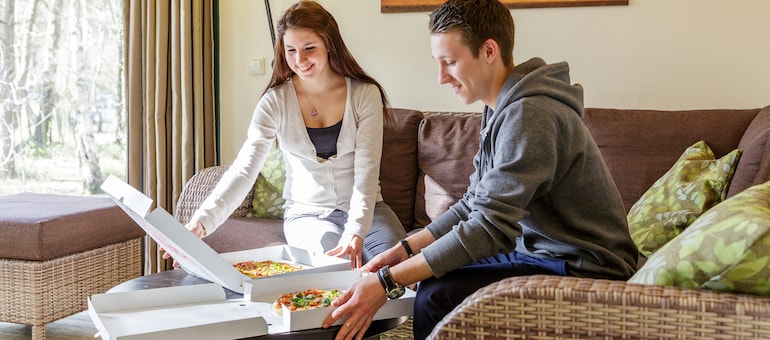 Pizza Takeaway
How about a cozy pizza dinner at your cottage? We offer a wide range of pizzas, from Margherita to Spicy Meat, or a tasty pasta salad.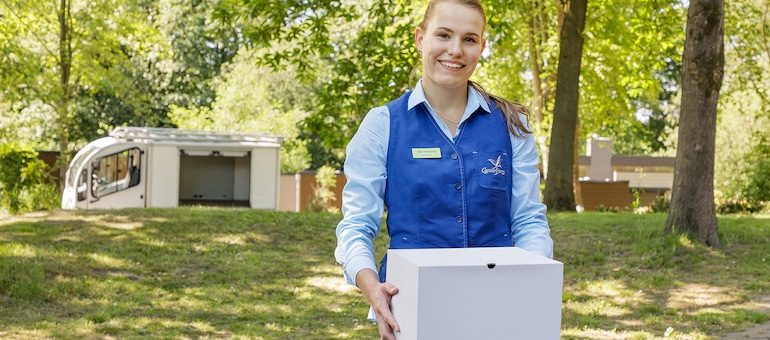 Grocery delivery service
Easily order your groceries, before and during the stay, online at the supermarket and have them delivered to your cottage. From a full breakfast, groceries to delicious meals and Table Cooking services.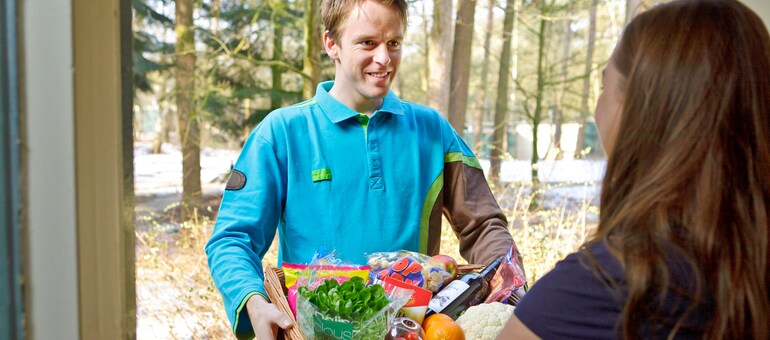 Breakfast Delivery
Want to enjoy a breakfast without having to leave your accommodation? Snuggle down and order a complete Lazy Breakfast with bread, sweet and savoury toppings, eggs and orange juice. Can be booked along with your accommodation or ordered separately at the supermarket.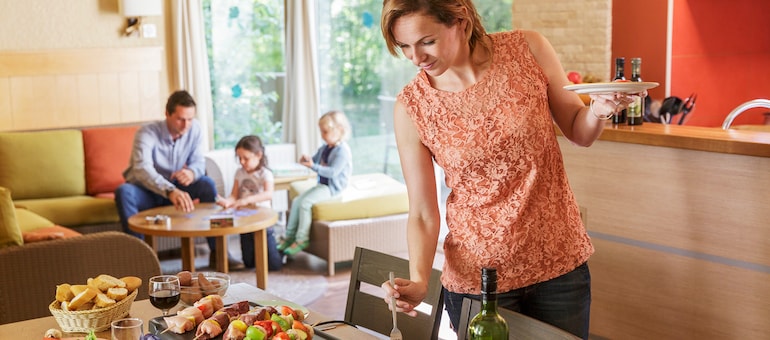 Table-Top Cooking
Fancy a meal with family or friends in your cottage? Just order a pizza or pierrade grill and have it delivered to your doorstep!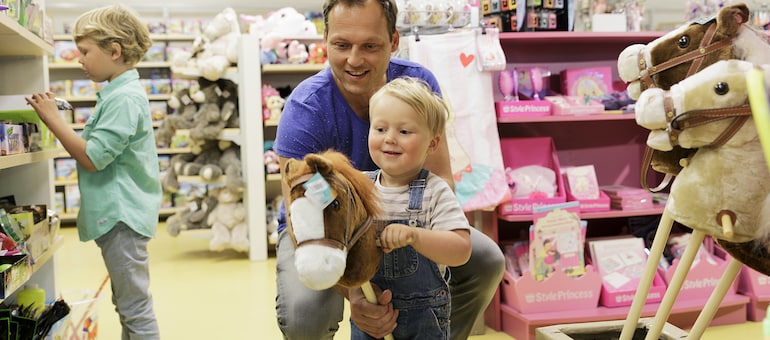 Shop & Smile Delivery
Toys for the kids, a nice souvenir to take home or care products? Shop & Smile has a wide range of products and our staff will be happy to deliver your order to your cottage. Take a look in the Center Parcs app in the "Restaurants & Shops" category and order online today!
Supermarket
At the super market you will find everything you need: fruits and vegetables, fresh products, meats, canned food, biscuits ... Open every day and at walking distance from your cottage.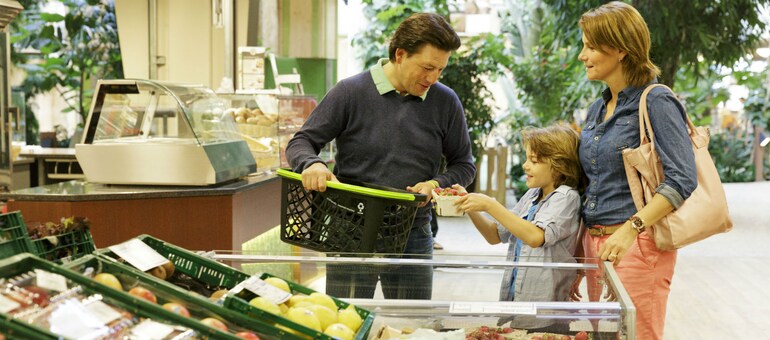 Supermarket
At the super market you will find everything you need: fruits and vegetables, fresh products, meats, canned food, biscuits ... Open every day and at walking distance from your cottage.
Bakery
The bakery is the meeting point of traditional bakery products and French bread and pastries: oven-fresh rolls and bread, tasty croissants, to a variety of snacks and filled baguettes, delicious cakes and pies as well as fresh waffles, ice creams and coffee specialties.
Déli'catessen
Catering - For take away or delivery to your cottage, discover our catering services with a wide choice of hot and cold meals: lasagna, roast chicken, duck pie or tarte tatin.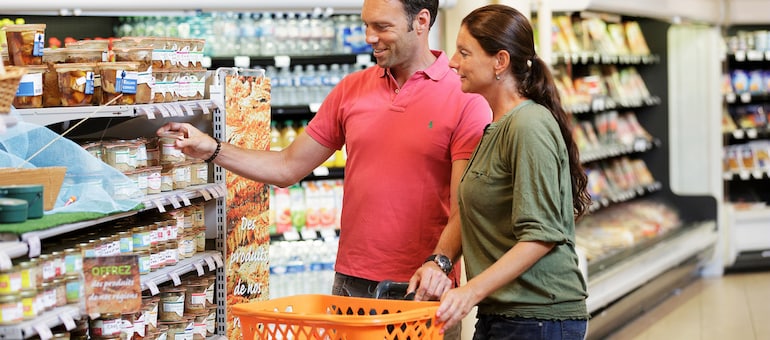 Shop24
At this shop, located next to the park's reception area, you can get basic groceries around the clock, whether you are looking for sweets, ice creams, drinks or body care products - all at reasonable prices.