+31 10 498 97 54

+31 10 498 97 54

Do you have a question ?

Our staff will be happy to help you

Monday - Friday: 09.00h - 21.00h
Saturday: 09.00h - 17.00h
Sunday: 10.00h - 17.00h

You can also consult our FAQ page

Spend your holiday with your pets
When you are celebrating your holiday, you want to have a good time with your whole family. And of course, your pet is also part of your family! Pets are more than welcome at Center Parcs. Dogs, cats, guinea pigs and rabbits: your loyal little friends can certainly join you on your trip. Pets are allowed in a lot of our cottages – in the middle of the forest and near the beach. You don't have to miss your pet, and more importantly: be sure to enjoy a fantastic holiday together!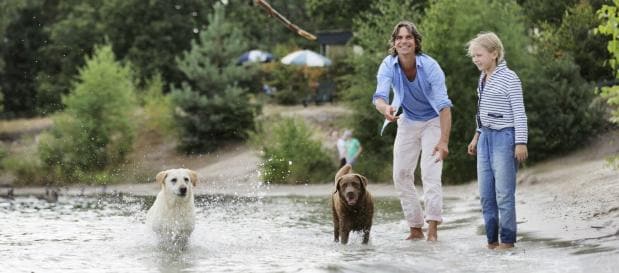 Celebrate the holidays together with your dog
Am I allowed to take my dog with me in Center Parcs? Of course you can! Your whole family enjoys a Center Parcs holiday including your dog. Going for a stroll across the dunes, or a quick swim in the salty sea? Your dog will love our holiday parks by the sea. Does your furry friend's tail wag faster by exploring the forest? Several of our holiday parks are located in the woods - usually with magnificent lakes where your dog feels free to splash into the water.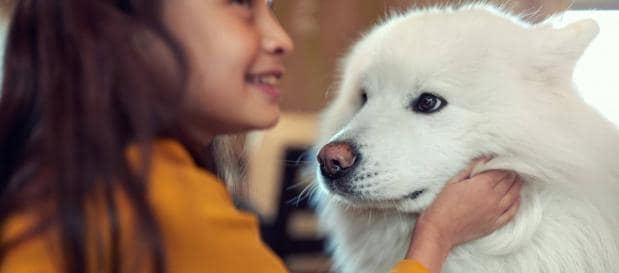 Terms and conditions for bringing pets
Pets are more than welcome at Center Parcs. Please note the following conditions for your stay:
Each cottage can welcome a maximum of two pets;

When booking and upon your arrival at the park, please report your pet;

Make sure to pack the vaccination booklet, because on request you must be able to show it to our colleagues;

Dogs and cats must be chipped or tattooed;

We don't really like fleas! That's why your furry friend has to be free of fleas;

Dogs must be leashed in our holiday parks;

We charge additional dog and cat service costs to keep our cottages clean. No additional service costs are charged for small, caged pets.

Pets are not permitted in some public areas. Please contact the park for more information.
431 available accommodations
Sort by:
Sort by:
Sort by:
Popularity
Popularity
Price ascending
Descending price
Number of bedroom
*Book at least 2 months in advance and receive a 20% discount for families or groups with at least one child under 13 or one person 55 years of age or older. The Family or 55+ discount is not valid during school vacations and extended weekends.

On bookings for Villages Nature® Paris, you receive a maximum 10% Family or 55+ Discount, if you are travelling in the company of someone over 55 or with at least one child under 6. The booking must be made at least 60 days before arrival.
Premium cottage
Free Wi-Fi
Modern design with a natural outdoor feeling
Close to the shops and activities
Private wooden terrace with garden furniture
VIP cottage
Free Wi-Fi
Refined and luxurious design
Luxury bathroom with whirlpool and massage shower
Private waterside wooden terrace with garden furniture
Premium Lakeside cottage
Private covered terrace with garden furniture and panoramic view overlooking the lake
American style kitchen fully equipped with dishwasher and NESCAFÉ Dolce Gusto
Bathroom with whirpool bath
Made-up-beds service
From 30 Jan until 1 Feb 2024
VIP Lakeside cottage
Private covered terrace
Panoramic view overlooking the lake
Bathroom with bubble bath
Made-up-beds service
From 31 Jan until 2 Feb 2024
Premium cottage
Equipped kitchen with dishwasher and NESCAFÉ Dolce Gusto
Second TV in one bedroom
Made-up-beds service
Bathroom with bubble bath
VIP Pagode Cottage
Fully equipped kitchen with dishwasher and NESCAFE Dolce Gusto
Private Finnish sauna
Modern, contemporary and spacious cottage with bay windows
Towel package
From 31 Jan until 2 Feb 2024
Exclusive cottage
Elegant and spacious
Living room with fireplace, flatscreen TV
Wellness bathroom with sauna, bubble bath and rainshower
Underfloor heating
From 22 until 24 Jan 2024
Adventure Cottage
An adventurous stay full of exciting discoveries
A themed interior, where every room takes you on a trip around the world
Dedicated (interactive) features that truly give you the feeling of being on an expedition.
Water Front Suite VIP Apartment
Spacious balcony with panoramic view over the Eemmeer lake
Bathroom with a Finnish sauna and a bubble bath
Daily bread delivery service before 9.00 a.m
Premium cottage wheelchair friendly
Equipped kitchen with a dishwasher, filter and French press coffee machine
Second TV in one bedroom
Beds made on arrival
From 23 until 26 Jan 2024
Displaying parks closest to your location first