Search for a stay
Choose your park
Dates 2 pers.
Search for a stay
Filter
For a fun-packed Christmas holidays and New Year's Eve!
This winter, spend the holidays together with your family in one of our delightful bungalows! Our parks are always located in the middle of nature. And during the holiday season, come enjoy the sparkling lights from Winter Wonderland. You can spend cosy evenings in your holiday house in front of the fireplace making unforgettable memories around board games or cuddled up in front of a movie. What's more, all stays include unlimited access to Aqua Mundo, the subtropical swimming paradise. You also don't want to miss the Market Dome, filled with shops, restaurants and fun entertainment! Now is the time to book pre-arrival arrangements such as Christmas lunch and dinner or reserve your very own Christmas tree for your cottage. Santa can even deliver presents to your cottage with the Center Parcs entertainers! Come and enjoy a wide array of activities for all ages. You can elongate your stay and spent New Year's Eve in one of our parks, where you'll experience spectacular fireworks and live entertainment!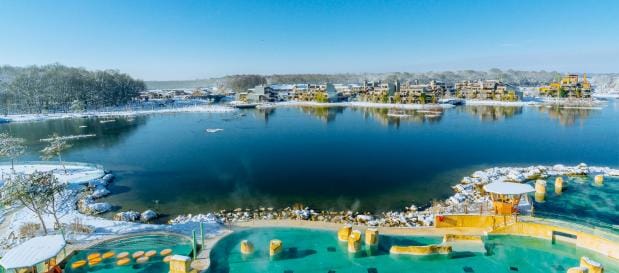 Celebrate Christmas in France
France is a lovely place to spend the end of the year Holidays and Christmas. At Center Parcs you can enjoy a traditional French breakfast as you wake up in the middle of nature and explore the endless possible activities like visiting castles and nearby villages that will fill your days:
Villages Nature® Paris

:

spend your Christmas in a unique Holiday resort with one of the largest water parks in Europe and a lot of educational worlds to discover. Just a 8 minutes' drive from Disneyland® Paris.
Les Trois Forêts

:

a unique experience in the middle of a gigantic forest, with new luxury Exclusive cottages and a brand new Spa! This park is located near the historic city of Strasbourg, the French Christmas Capital, where you can visit its famous Christmas Market!
Les Bois-Francs just 90 minutes from Paris in the heart of the rich culture of Normandy you'll find this peaceful park in the middle of a forest. Take this opportunity to visit the region and devour Norman specialties like apple pies, cheeses, lamb and seafood!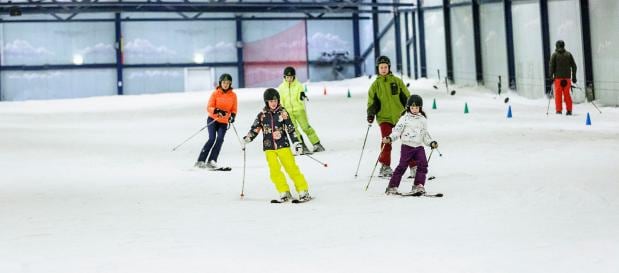 Christmas Holidays in The Netherlands
Take a relaxing Holiday break in the Netherlands at one of our nine Holiday villages situated in diverse Dutch landscapes where there is something for everyone from refreshing winter walks on the beach or visiting Christmas markets.


De Kempervennen

:

close to Eindhoven, in the middle of a forest with 2 beautiful lakes, you'll find this family park which includes a covered snow center for endless snow fun like skiing and snowboarding!
De Eemhof

:

not far from Amsterdam and Utrecht, along lake Eemmeer, you'll find this peaceful park where you can stay in one of our luxury Marina Suites overlooking the lake.
Het Heijderbos

:

by Nijmegen and the popular Veluwe National Park, this village has an indoor Jungle Dome playground offering endless fun for all ages.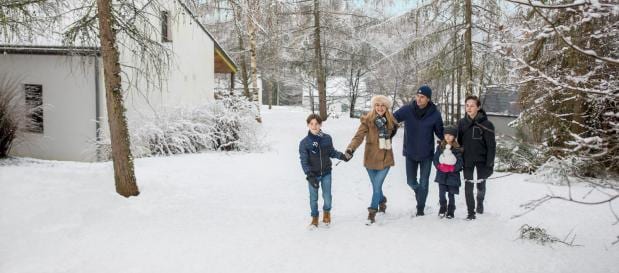 The warmest Christmas in Belgium
Nature lovers can explore the countryside and deep forests in the north of Belgium, while adventurous types can ski through the Ardennes region. There is never a dull moment at these Holiday destinations:


Vossemeren and

Erperheide

:

Vossemeren is ideal for older children thanks to its indoor pirate themed playground Discovery Bay, and Erperheide for the younger children with its indoor BALUBA playground.
Les Ardennes

:

Visit one of our newest locations in the beautiful Ardennes region surrounded by castles with cottages that host up to 18 people. You'll even find ski slopes for beginners!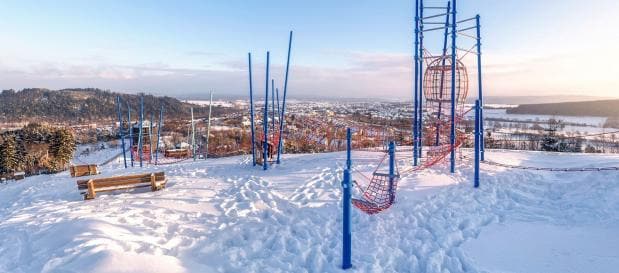 Germany's ultimate Christmas locations
It's hard to beat Christmas in Germany! Christmas markets, stunning wintery landscapes and healing spas are just a few of the things you can enjoy at these relaxing Holiday destinations:


Bispinger Heide: located near Hamburg and the Lüneburg Heath, this location includes a BALUBA indoor playground with a formula 1 theme. You can also experience special accommodations such as our Boathouse and Treehouse cottages!

Park Hochsauerland

: this park, close to the famous winter sports locations Winterberg and Willingen, offers endless snowfun! Also including Europe's longest outdoor playground AVENTURA.
Park Allgäu: Explore the beautiful Alpine Mountains, in hiking boots or on skis! After a day in the snowy outdoors, warm up in the sauna of your Exclusive cottage or relax in the Deep Nature® Spa.
0 result
Sort by:
Sort by:
Sort by:
Popularity
Popularity
Price ascending
Descending price
Bedrooms descending
Displaying parks closest to your location first
Arrival: every day from 15h00
Departure: Mon. to Sat. by 10h00 & Sundays by 12h00
Conditions