Good for mankind and nature
Sustainability lies at the heart of everything we do at Center Parcs, green is ingrained in our DNA. Everything we do to best take care of plants and wildlife, but also for the people around us, we bring together in sustainable activities. Discover a selection of our sustainability initiatives on this page.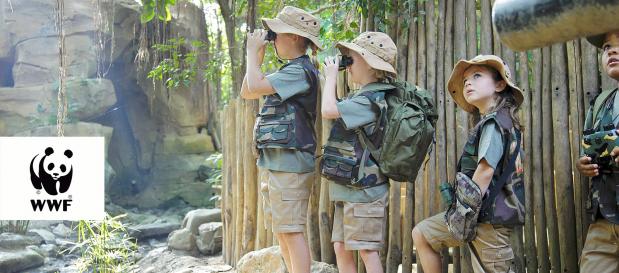 WWF Partner
We have worked together with the World Wildlife Fund for years, to teach children more about nature. In the Living Seas pool (De Kempervennen, NL) you'll see just how vulnerable coral is, and in the Jungle Dome (Het Heijderbos, NL) you will dive into a real piece of jungle.

With Wannabe a Zookeeper, kids learn what it's like to be involved in the health and welfare of animals.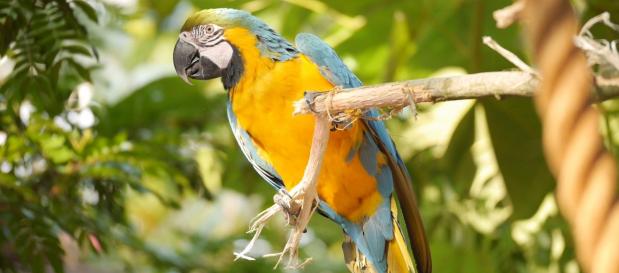 We ♡ the tropics
The palm trees and banana trees in the Market Dome had to give way to the construction of houses in the tropics. We saved them. And what do you think of the beautiful woodcarvings? They were made by artisans in Indonesia.

Parrots in the Market Dome? They were confiscated as contraband at Schiphol Airport. The raccoons in De Huttenheugte (NL)? The AAP Foundation were looking for a loving home for them. And so, many displaced animals found a new home in our parks.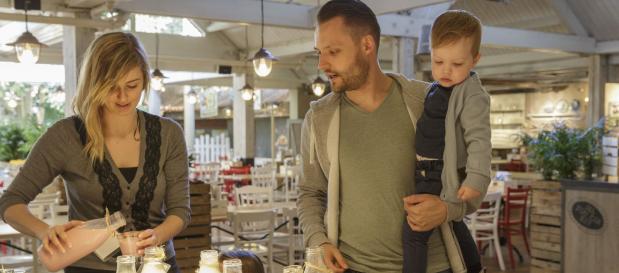 Doing it the durable way
Our cottages are not only in the midst of the greenery, they are also super green:
Bed linen washed with solar power
Energy-efficient AAA devices
Water saving (but wonderfully comfortable!) shower head
Smart thermostat that automatically lowers the temperature when you're away from home
Old furniture is being recycled
Did you know, we need 90% less chlorine in the Aqua Mundo than in other pools? We are working with biological filters and UV technology. So bye-bye red eyes!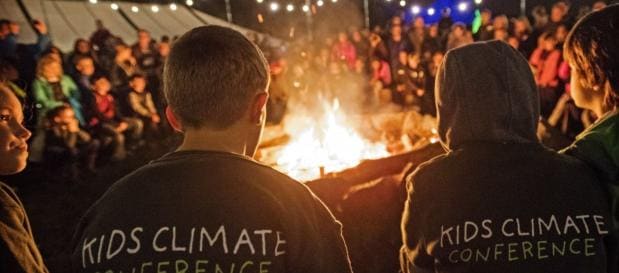 Charities
Some examples of the charities we work with. Because we care about the people and world around us:
Climate summit: Every year during the Kids Climate Conference, which we organize in cooperation with WWF, we ask children to help think about the future of our planet. They come up with the most unusual and creative ideas!
Stichting Opkikker (Boost Foundation): Children with a life-threatening disease can be child again during the Boost-day in our parks. We even have 2 Boost-countries in The Eemhof to make dreams come true.
432 results
Sort by:
Sort by:
Sort by:
Sort by:
Popularity
Popularity
Price ascending
Descending price
Number of bedroom
*Book at least 2 months in advance and receive a 20% discount for families or groups with at least one child under 13 or one person 55 years of age or older. The Family or 55+ discount is not valid during school vacations and extended weekends.

On bookings for Villages Nature® Paris, you receive a maximum 10% Family or 55+ Discount, if you are travelling in the company of someone over 55 or with at least one child under 6. The booking must be made at least 60 days before arrival.
Premium Lakeside cottage
Private covered terrace with garden furniture and panoramic view overlooking the lake
American style kitchen fully equipped with dishwasher and NESCAFÉ Dolce Gusto
Bathroom with whirpool bath
Made-up-beds service
Displaying parks closest to your location first