Good for mankind and nature

Since we opened our first park, more than 50 years ago, we have ared about everything that lives: flora, fauna and our fellow human beings. Taking good care of the world around us is in our nature. So that we can enjoy it together for a long time to come. At our parks, you will experience how we enrich and protect nature, how we care for the people around us and how you can enjoy the richness of our nature together.


Since 2020, all Center Parcs parks own the Green Key certificate

Proud! All our Dutch parks have the Green Key gold certificate

ISO 14001 and 50001 certificates show our commitment to sustainability
Since 2020, all Center Parcs parks own the Green Key certificate

The Green Key is an international quality mark for companies in the tourism and leisure industry that achieve the highest standards in terms of green, sustainability and social commitment. The certificate shows that the company makes every efforts to minimise its impact on the environment.

Proud! All our Dutch parks have the Green Key gold certificate

The Green Key certificate has three levels: gold, silver and bronze. The more eco-friendly measures a company takes, the higher the level. We are proud to say that all our Dutch parks have achieved this level by, among other things, using reusable bags in the Market Dome, saving water, a fauna and flora management plan and a smart thermostat in the cottages.

ISO 14001 and 50001 certificates show our commitment to sustainability

Center Parcs was the first company in the leisure sector to comply with the ISO 14001 and 50001 standards guaranteeing an appropriate environmental management system and energy management.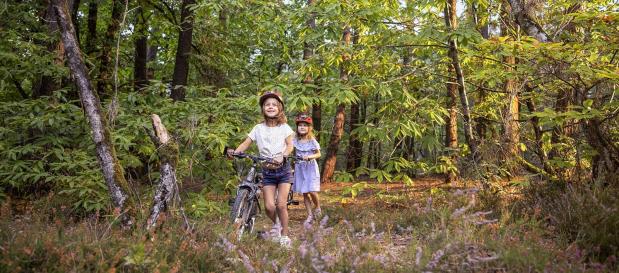 Immersed in our nature
We bring people together, in our nature. We let you experience nature and we will show you what we do to preserrve it.


There is always a park close to home.
Sniff the salty sea air or the pine scent from the forest, feel the wind through your hair and hear the animals waking up. During a walk or bicycle ride, you can enjoy our nature to the fullest.
With our activities, you become one with nature. Mountain biking through the forest, zip-wire floating above the lake, tracking with Wannabe a Forest Ranger or Park Ranger.
Many kids activities focus on everything that grows and blooms. They learn the value of nature in a playful way.
Our parks consist of 90% greenery and water. So your cottage is always in the middle of nature, overlooking a forest or a lake. Or both!
We choose the most beautiful spots for our parks, but always with respect for nature. Whether on the coast, among the hills or in the forest, nature deserves rest too. Just like you!
Our parks have a particularly high biodiversity. On average, 45 animal species are found there and plant diversity is often bigger than in the surrounding area.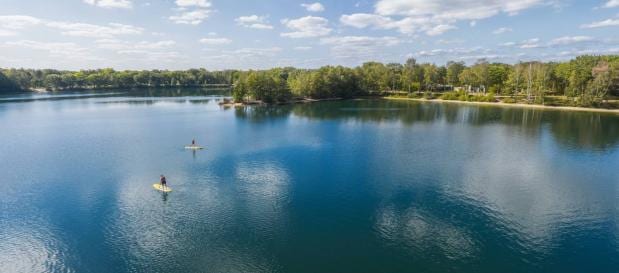 Together towards a greener future
To cherish nature and do good for those around us, we have set ourselves a number of green goals. This is in our DNA. By 2025, we aim for:


100% of our parks have a biodiversity plan with nature experience activities.
70% of waste separation.
16% less water consumption through reverse osmosis technology, which converts waste water into clean water.
12% less energy consumption, of which 100% of our energy consumption is green.
So we are working to accelerate our energy transition by self-generating green (renewable) energy, through solar; wind; geothermal; bio-digester, and testing new technologies and responding to the very rapid developments in the market.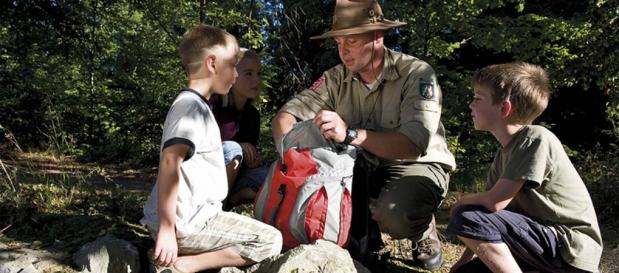 Our Good Deeds
Center Parcs brings people together. We don't care for nature only, but also for the people around us: guests, employees and the community. That's in our nature.
Various organisations that take care for our fellow human beings can count on our help, such as the Make a Wish Foundation and Stichting Opkikker, which give ill children an unforgettable day.
With our own Center Parcs foundation, we support organisations working for vulnerable families.
Our employees are invaluable, to us and to our guests. We therefore try to be as good an employer as possible.
We enjoy working together with organisations that bring people and nature together, in order to make our planet a little more beautiful for future generations. Together with the World Wildlife Fund, we organise the Kids Climate Conference, the sustainability event for children. And with the Missing Chapter Foundation, we use the brainpower of children to make government and business decisions more sustainable.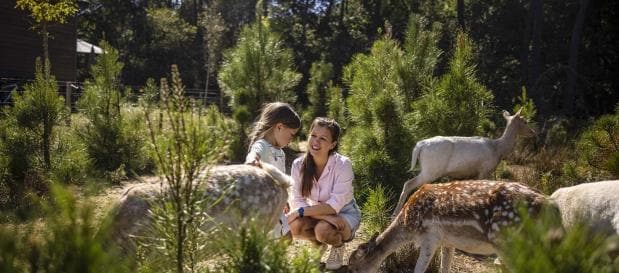 Our Green Deeds
Nature is there to be enjoyed with all your senses. But we should be careful with it too. The
ISO 14001, 50001
certificates show that we take sustainability very seriously. As well as the Green Key certificate, which all our parks own since the beginning of 2020. And all the Dutch parks have even received the highest possible level in the Netherlands: the
Green Key Gold
certificate!
Your stay in your cottage is sustainable and energy-efficient thanks to smart thermostats and water-saving showerheads, but you don't sacrifice anything in terms of comfort.
In swimming paradise

Aqua Mundo

we need little chlorine (bye red eyes!), and you will enjoy palms whose existence was threatened in their homeland and fish bred by us.
Our parks are so green thanks to the expertise of house biologist Jean Henkens, so you walk and cycle among extraordinarily rich flora and fauna.
In the Market Dome, our restaurants offer healthy and sustainable choices. If possible, prepared with local products. And of course, we don't use single-use plastic.
The tropical decor in the Market Dome consists of endangered plants, birds and fish, which are given a second life here.
Charging points are available in most parks to charge electric cars to encourage sustainable transport to our parks.
Animals make your stay even more sustainable, from bats that keep mosquitoes away to baby otters that prove how pure our lakes are.
We save orange peels to make soap, coffee grounds prove an excellent substrate to grow our own oyster mushrooms and old frying oil is used for bio-diesel.
Plastic that we pick up together with our guests in the area during World Clean Up Day gets a new life as park benches. How circular is that?
We generate our own electricity and renewable energy with solar panels and geothermal energy, and by building ecological parks.
422 available accommodations
Sort by:
Sort by:
Sort by:
Sort by:
Popularity
Popularity
Price ascending
Descending price
Number of bedroom
*Book at least 2 months in advance and receive a 20% discount for families or groups with at least one child under 13 or one person 55 years of age or older. The Family or 55+ discount is not valid during school vacations and extended weekends.

On bookings for Villages Nature® Paris, you receive a maximum 10% Family or 55+ Discount, if you are travelling in the company of someone over 55 or with at least one child under 6. The booking must be made at least 60 days before arrival.
Premium Lakeside cottage
Private covered terrace with garden furniture and panoramic view overlooking the lake
American style kitchen fully equipped with dishwasher and NESCAFÉ Dolce Gusto
Bathroom with whirpool bath
Made-up-beds service
Displaying parks closest to your location first