Activities for young and old
Do the most fun things together. Indoor and outdoor, so the weather plays no role. In every park you will find a mix of activities. Thrilling and relaxing, on water and among the trees. And there is always something new to experience!
Our accommodations
Come and experience total comfort in the heart of nature. We offer a wide range of diverse, fully equipped accommodations, so you can focus on together time.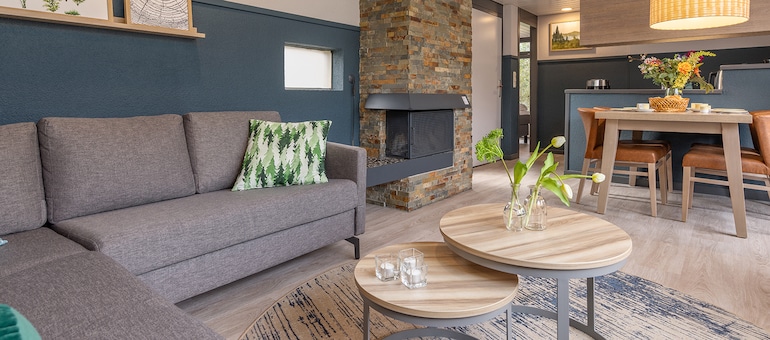 Cottages
It's a pleasure to wake up with all the comforts of home! The cottages are fully equipped, with a kitchen, a bathroom, bedroom(s), a living room and a private terrace where you can play and relax.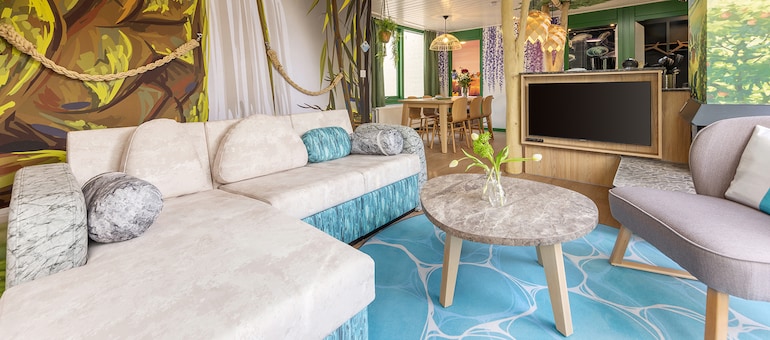 Special Accommodations
You can observe the stars from your treetop terrace or surprise the kids with their own playroom and slide... When you book one of our specials, you will come home with unique holiday stories.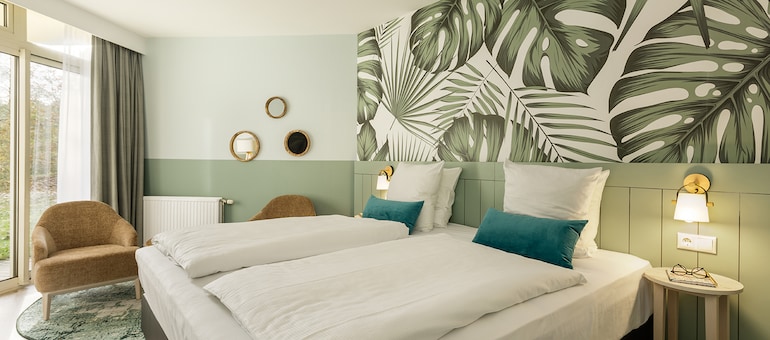 Apartments / Hotel rooms
In some parks you will find apartments or hotel rooms. Apartments, with the same benefits of a cottage but more compact. And hotel rooms, centrally located with hotel services and breakfast buffet.
Eat & shop
You can sit down together to enjoy a nice meal in one of the restaurants, browse for souvenirs or a new outfit in the shops, or wander under the palm trees… The Market Dome is covered, so good weather is guaranteed!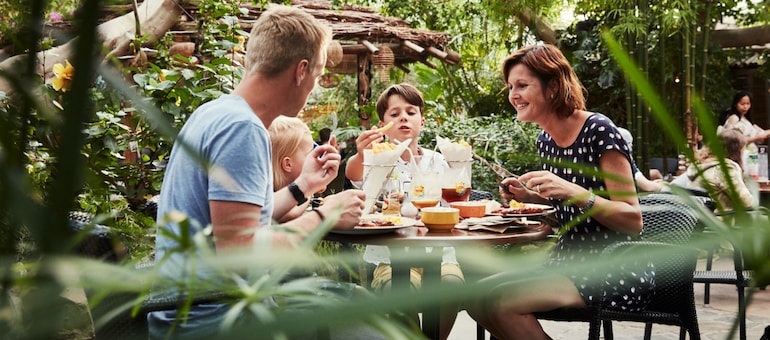 Restaurants
Whether it's a quick bite, a hearty buffet or an authentic Italian dish, there's a restaurant for every taste. For the little ones, we have special menus, baby food, a changing table and a play area - so you can fully enjoy meals together.