New
: You can now
book 2 accommodations at once
! Perfect for bringing all your loved ones together while respecting everyone's desire.
LEARN MORE
+31 10 498 97 54

+31 10 498 97 54

Do you have a question ?

Our staff will be happy to help you

Monday - Friday: 09.00h - 21.00h
Saturday: 09.00h - 17.00h
Sunday: 10.00h - 17.00h

You can also consult our FAQ page
Aqua Mundo
Aqua Mundo: our still unparalleled famous water park invented by Center Parcs. A true bathing paradise for you to enjoy. Run under the palm trees and splash around, then hurtle down the slides or the rapids. Take a dip in the wave pool or splash around with your little ones in the children's pool. In some parks, you can even admire real fish while free diving! And all this without red eyes because the water at Center Parcs contains 90% less chlorine than other pools.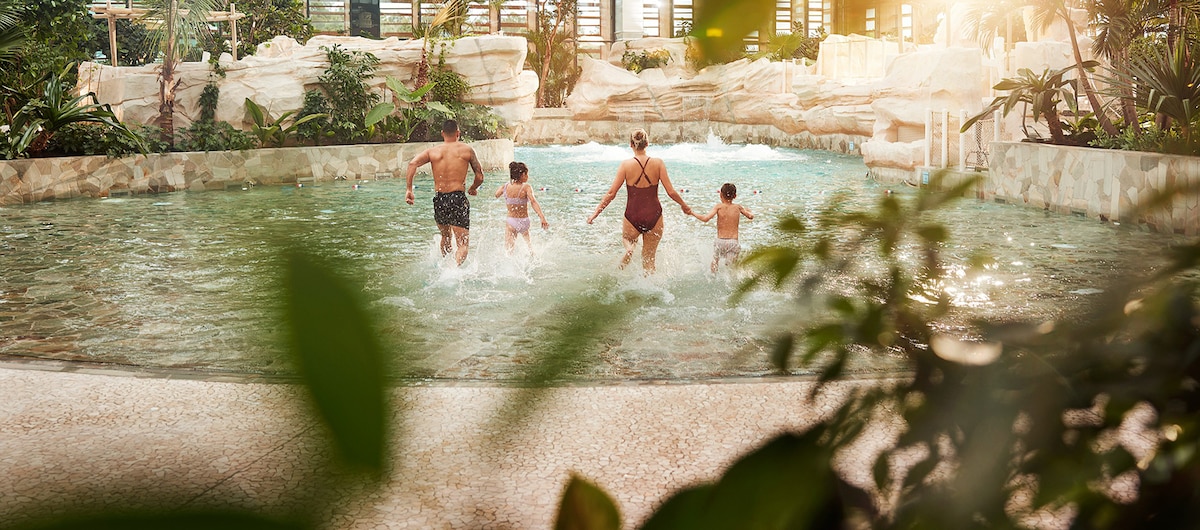 Wave pool
Like being in the ocean! Let yourself float along with the waves.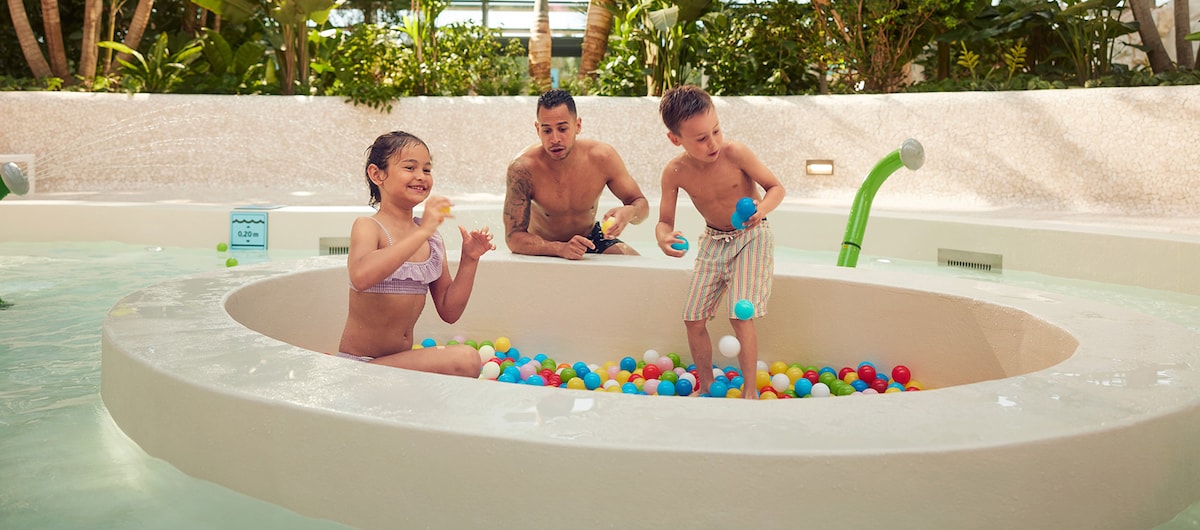 Children's paddling pool
A small pool with big fun - slides, water fountains and much more!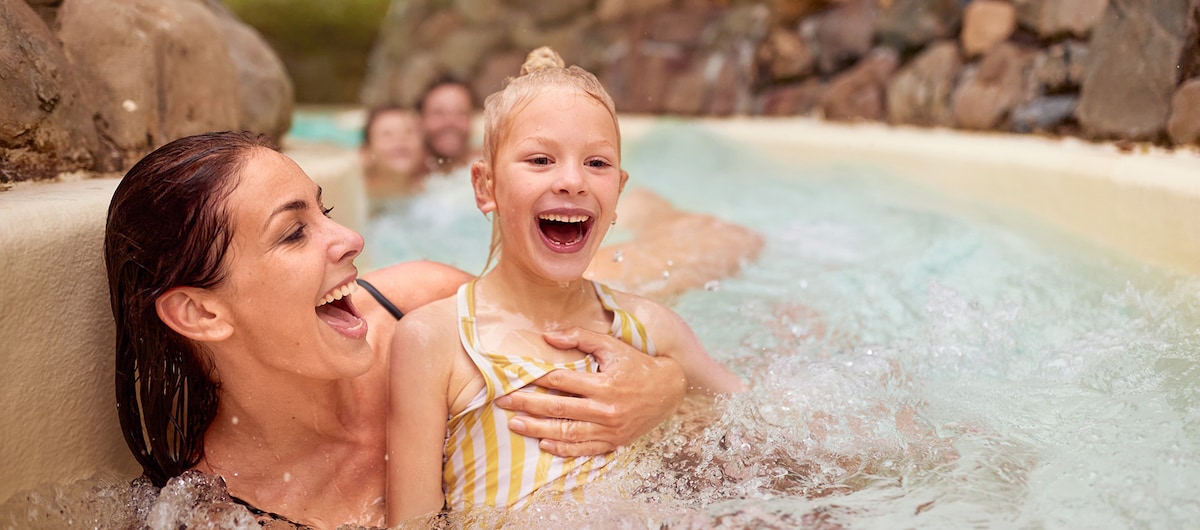 Wild river
Adrenaline seekers beware! How fast can you race down our wild water river? Beat everyone!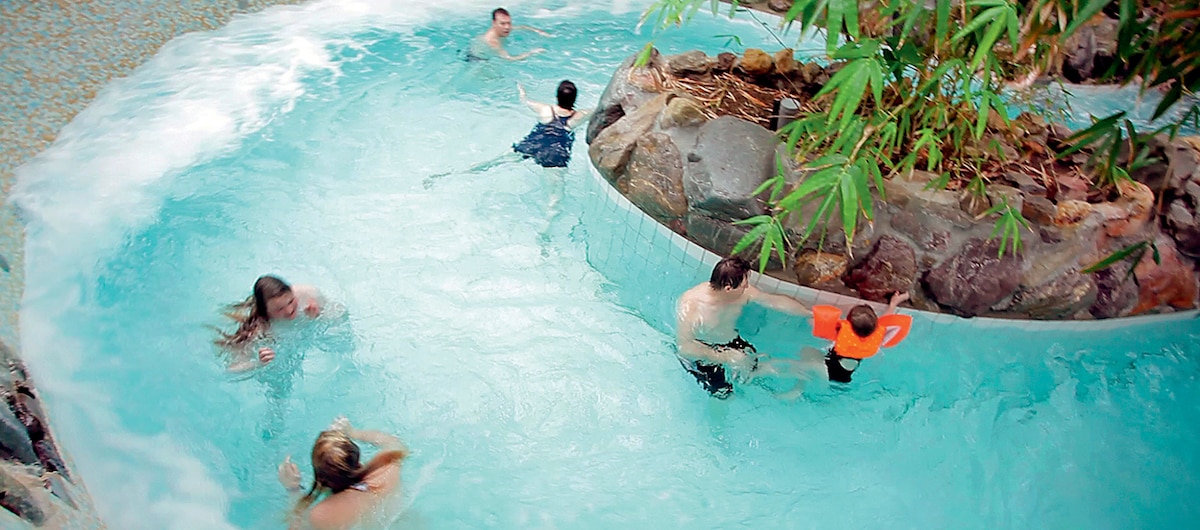 Lazy River
No need for speed. Let yourself float on the peaceful flow of the Lazy River.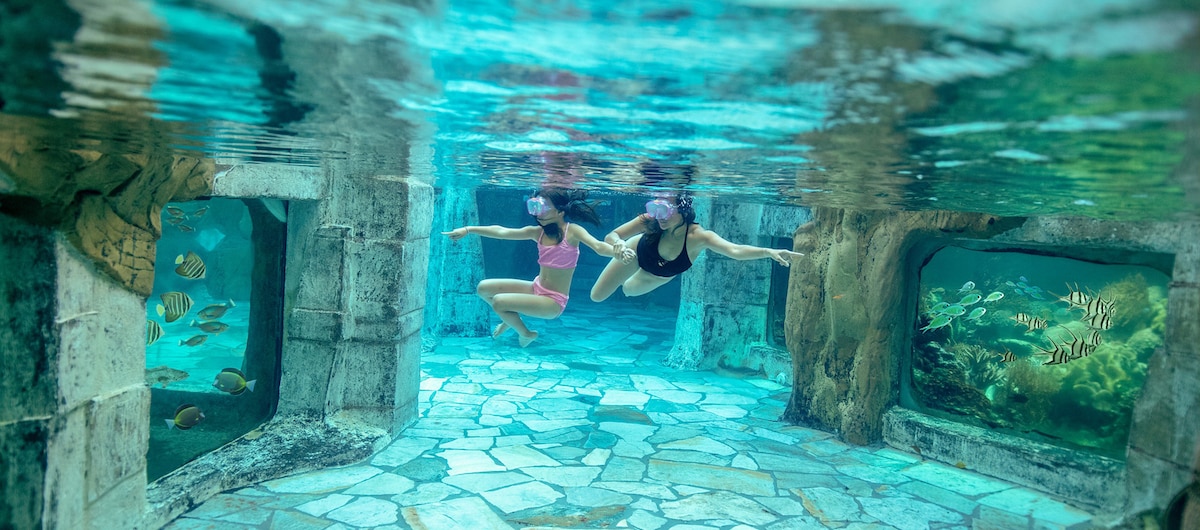 Snorkelling Pool
Put on your goggles and snorkel away! Discover our underwater world full of exotic fish.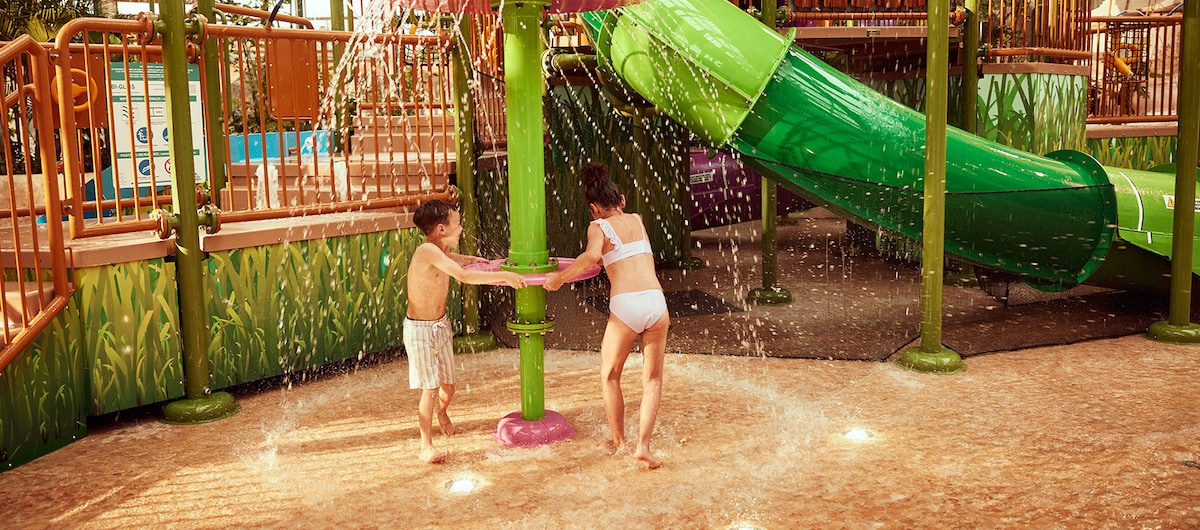 Water Playhouse
Here you can let all of your energy loose! Water cannons, scrambling and a giant bucket with 900 litres of water that is about to tip over...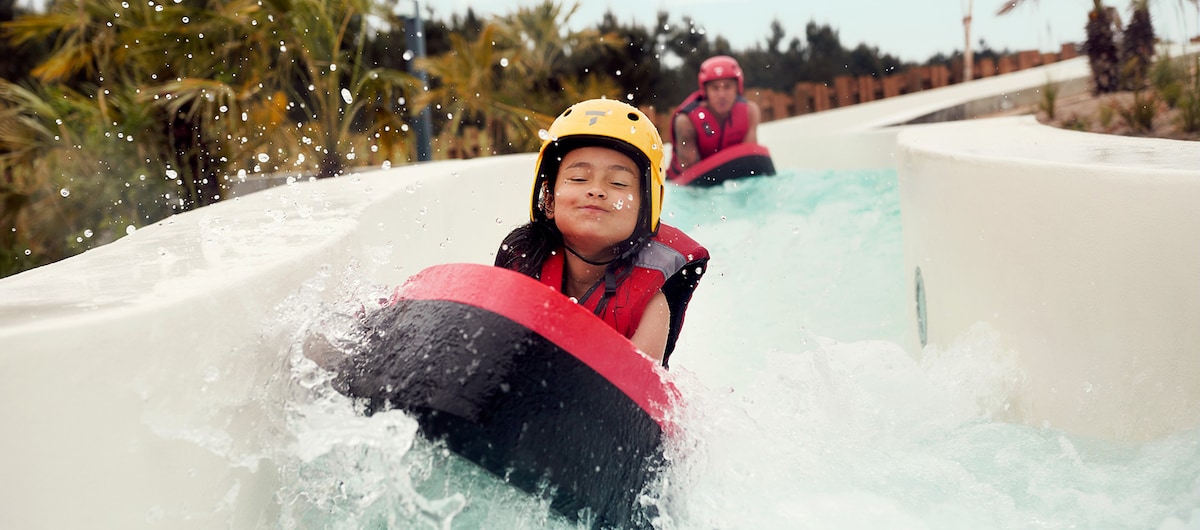 Cool Factor: Wild Water rafting
Keep your head cool and your hands steady! Will you set the sharpest time in the bustling waters?