Aqua Mundo
Aqua Mundo is a tropical swimming paradise where you can find loads of exciting and relaxing water activities! Master our many slides, admire the exotic fish at the coral pool and visit our Spa & Wellness centre. And this without red eyes because at Center Parcs, we use 90% less chlorine in the water of our swimming pools.
Wave pool
Let yourself be carried away by the rising waves of our wave pool.
Children's pool
A small pool with warm water and a mini-slide for lots of fun.
Wild river
In a tropical setting, let yourself be swept along the river that will take you outdoors.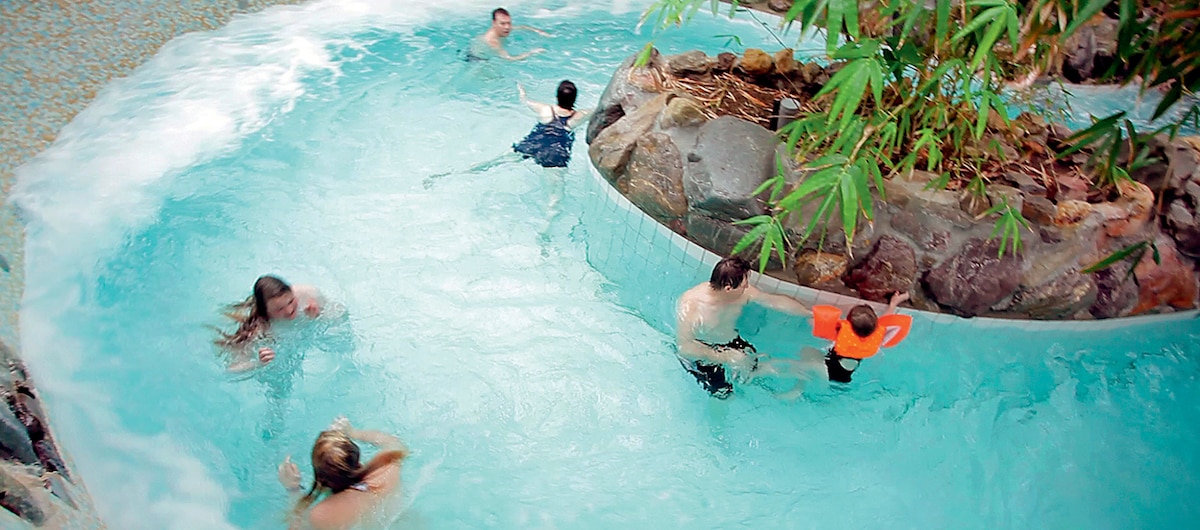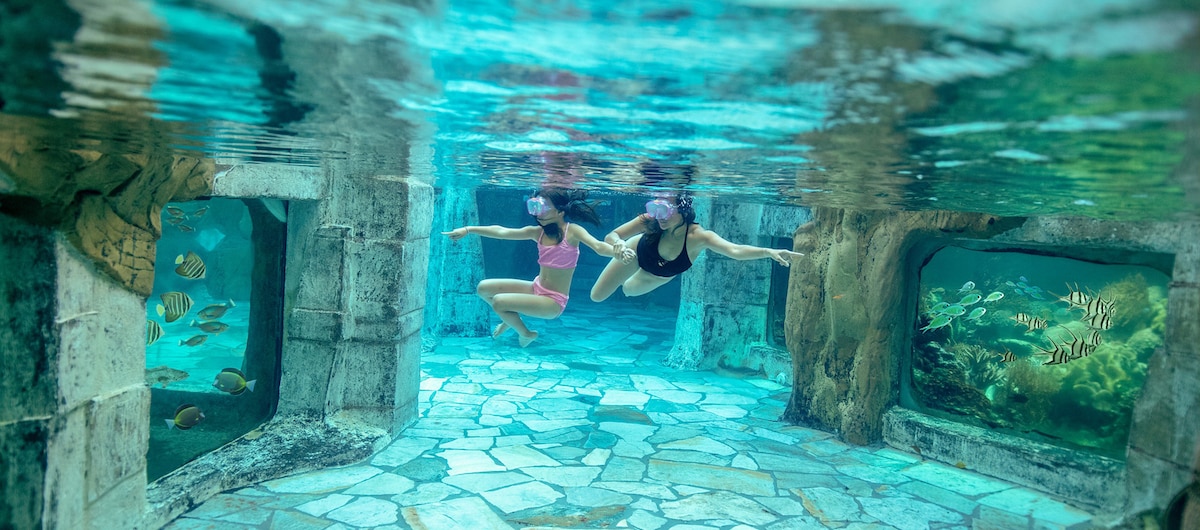 Snorkelling Pool
Put on your mask and snorkel, and explore the wonderful underwater world full of exotic fish.
Water Playhouse
Games, water cannons and a giant bucket that rocks with 900 liters of water!
Cool Factor: Wild Water rafting
Race along the wild river and face the aquatic torrents