Entertainment
Enjoy the exuberant tropical scenery and sit down for entertainment. Free and for all ages.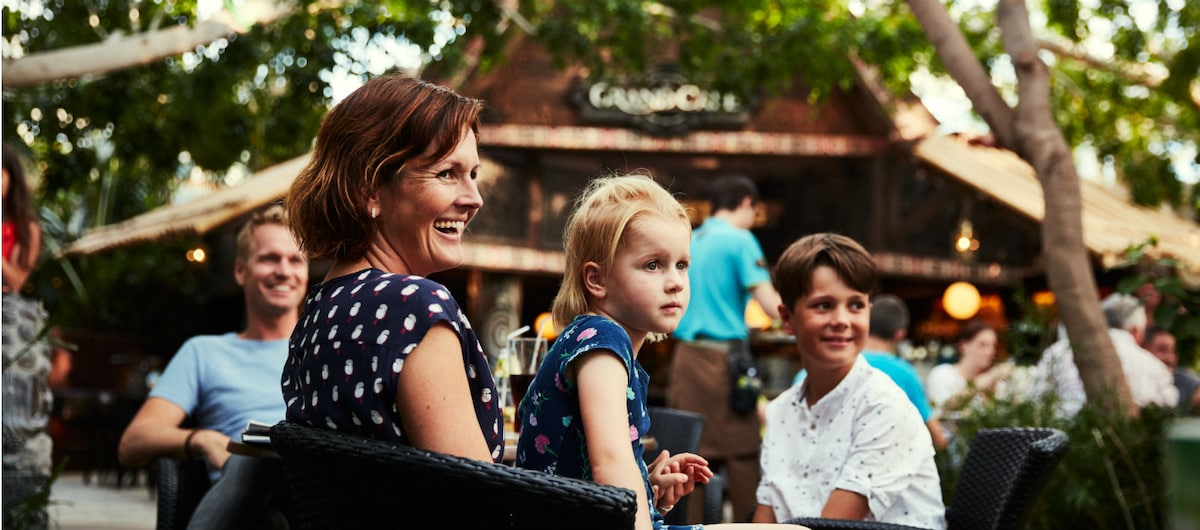 Crazy Bingo Game
Order a drink and play! If you are the first to say "Bingo!", you'll win a nice prize!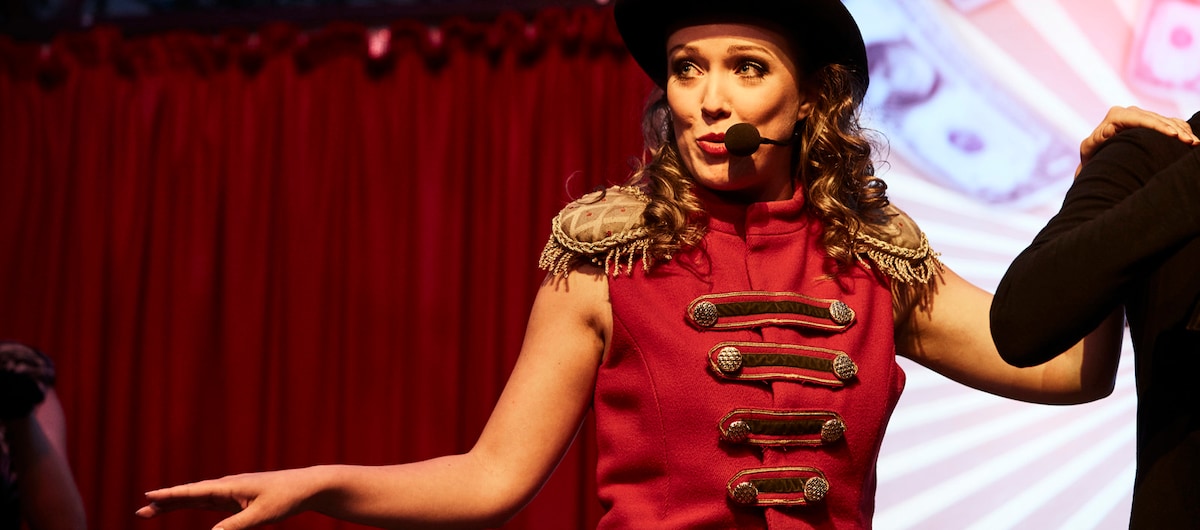 Show Night: X-tra Ordinario
Order a drink and enjoy a night of dancing and good music.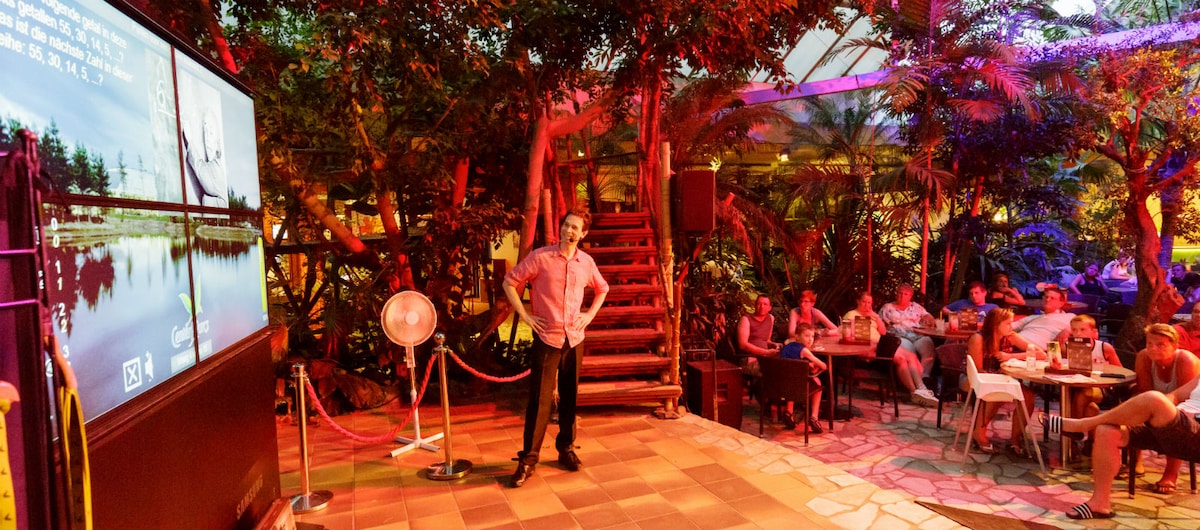 Family Quiz Night
Compete against other families at a quiz in the Dome!
Live Music
Holiday atmosphere is guaranteed on a comfortable terrace with drinks and live music.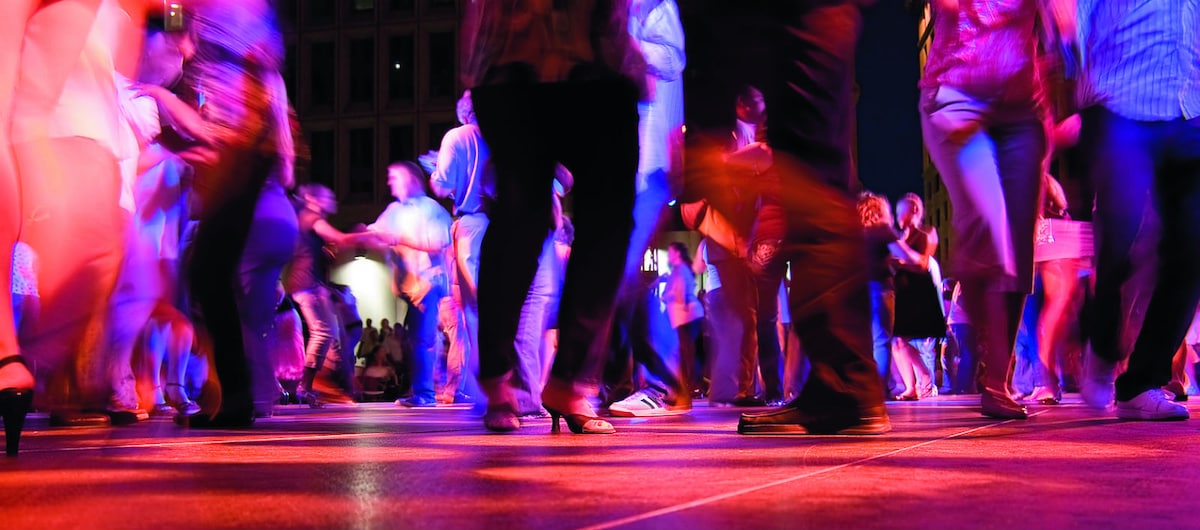 DJ night
Great people. Great music. And the bar is open.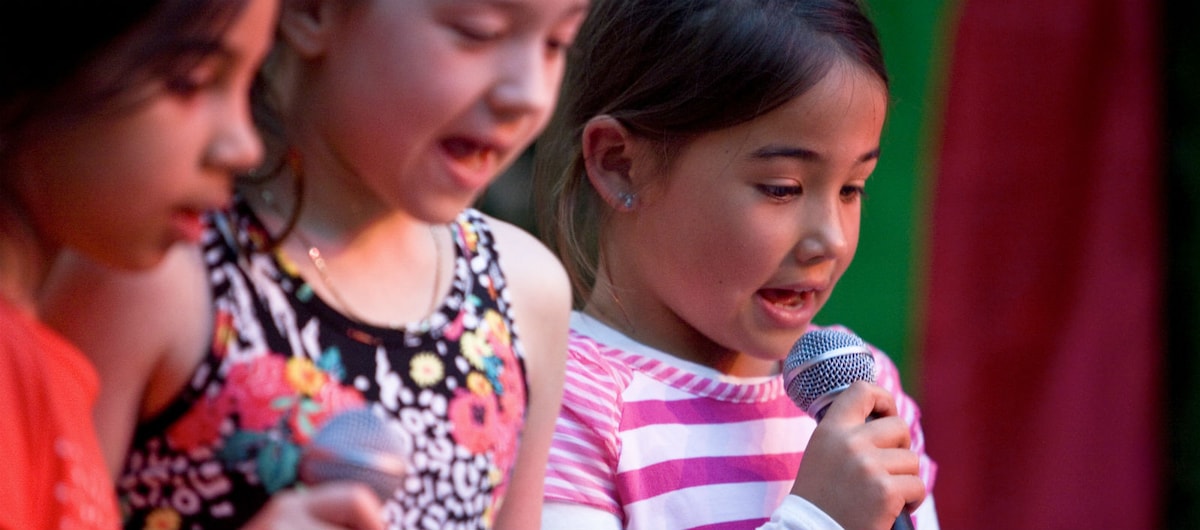 Karaoke
Go on stage, choose a song and become a star!
Gametown
Spannende ontspanning als je familie of vrienden uitdaagt om te sjoelen, flipperen of gamen.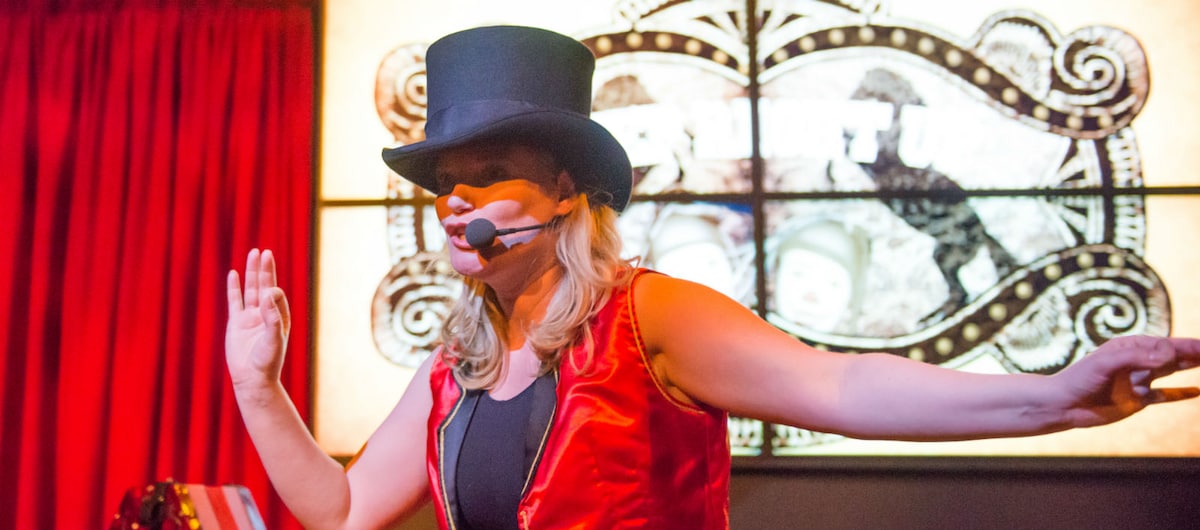 Night Out
An evening of dancing and singing so you can discover all the entertainment at Center Parcs.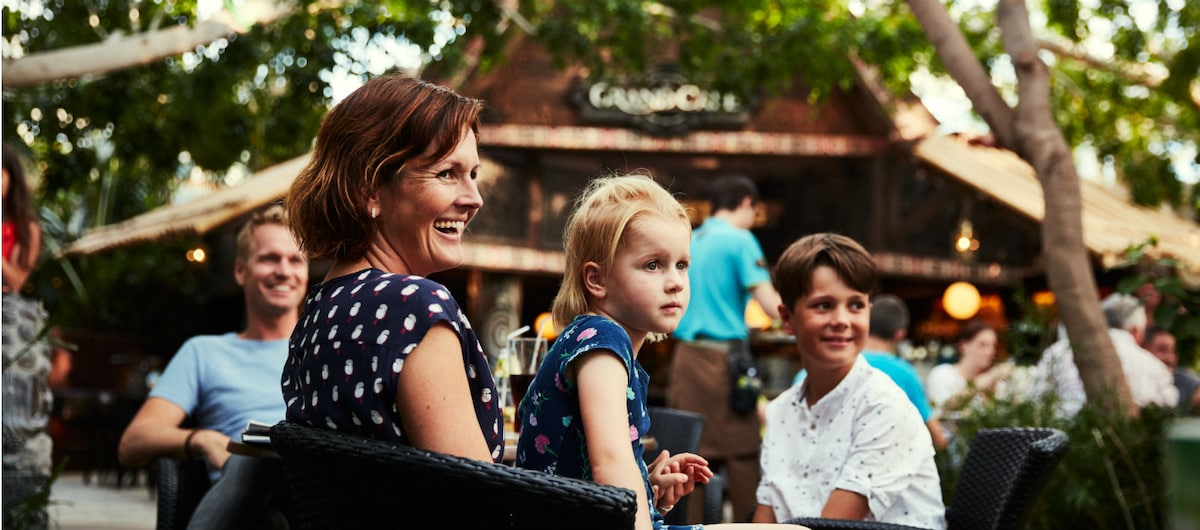 Crazy Game Time
A wonderful night full of games and crazy laughs together and you just might win a prize!