A weekend away for two
Are you in need of some we-time? Get away for a week of togetherness , surrounded by nature. Do some fun things, explore the area around our parks, enjoy good food and drinks, and of each other. Focus on what really matters and book a fully equipped cottage with your own private terrace for a weekend at Center Parcs. And if you've passed the respectable age of 55, don't miss out on our senior discount!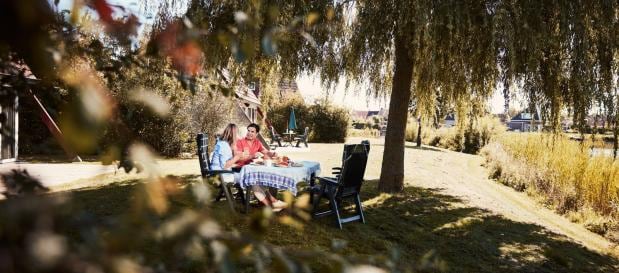 Cosy cottages with lots of privacy
A fully equipped kitchen, a cosy living room with a fireplace and a private terrace with views of the forest, water or both. You will get everything you need during your weekend break, and you will be able to focus on 'the two of you'.


Your cottage is fully equipped, including a private terrace and garden furniture.

Book a 2 persons cottage, cosy yet fully equipped.

Simplify things a bit: stop making mess in the kitchen, but order a complete gourmet or stone grill package.

Pamper yourself with the luxury of a VIPcottage with a private sauna, and freshly baked breakfast rolls at the door.

Book an extra luxury Exclusive cottage in Park Allgäu (D) or Les Trois Forêts (F), with its own wellness area and designer decor.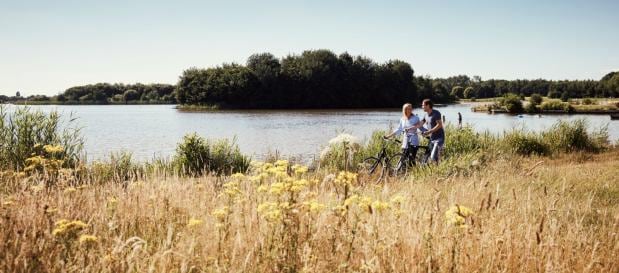 Enjoy new experiences together
In our parks, you can have a little break. Explore the environment, try out new activities and relax on a tropical terrace or with a soothing spa. Really together!


Rent bikes or e-bikes and explore the most beautiful bicycle routes. Don't forget your picnic basket!

Enjoy an early morning swim in the Aqua Mundo or really let go and zip down the slide together.

Shop in the boutiques, enjoy a delicious dinner and relax with some all-evening entertainment.

Want to learn something new together? Join the Academy: Golf or Academy: Cooking.

Just do absolutely nothing, except utter relaxation with spa treatments, like saunas and massages.

Book a Center Parcs Excursion and explore the surrounded area of our parks in a different way.
42 results
Sort by:
Sort by:
Sort by:
Sort by:
Popularity
Popularity
Price ascending
Descending price
Number of bedroom
*Book at least 2 months in advance and receive a 20% discount for families or groups with at least one child under 13 or one person 55 years of age or older. The Family or 55+ discount is not valid during school vacations and extended weekends.

On bookings for Villages Nature® Paris, you receive a maximum 10% Family or 55+ Discount, if you are travelling in the company of someone over 55 or with at least one child under 6. The booking must be made at least 60 days before arrival.
Displaying parks closest to your location first