+31 10 498 97 54

+31 10 498 97 54

Do you have a question ?

Our staff will be happy to help you

Monday - Friday: 09.00h - 21.00h
Saturday: 09.00h - 17.00h
Sunday: 10.00h - 17.00h

You can also consult our FAQ page

A holiday in the midst of nature
Just imagine... Waking up in your cottage, surrounded by nature. With gorgeous lakes, streching across the green landscape. Whether you're more into relaxing on the beach, or whether you prefer to hike in the hilly woodlands: at Center Parcs, you're always residing in the most beautiful natural areas.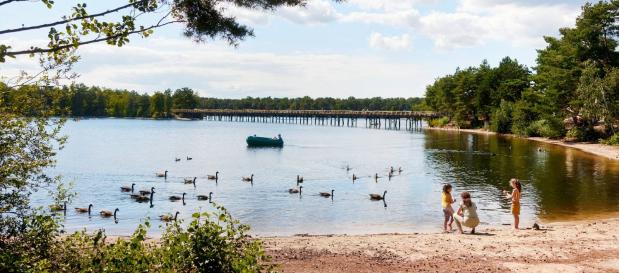 Feel one with nature and each other
Whether you choose a stay at at the beach, in the forest or in the mountains; our parks are 90% forest and water and invite you to make new memories together with the people you love most. Where could it be more beautiful than in the middle of nature? Be surprised by a unique nature experience in our parks and learn more about everything that grows and flourishes.

Spot hidden animals with a ranger, take a refreshing dip in the water and stay in a tree house built between impressive treetops. With a bit of luck, you will also be surprised by squirrels on your private terrace in the morning, or even see a deer walk by.

All in a natural environment - that is the basis of our completely new brand experience. At Center Parcs, you feel one with nature and each other.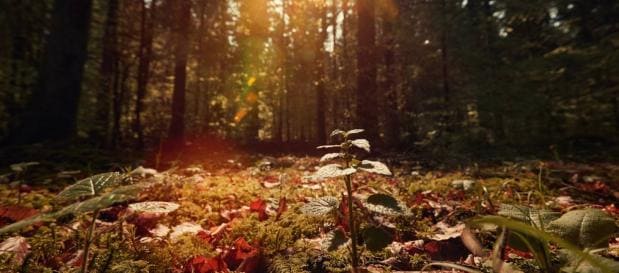 Experience the spring fever of nature
From spring onwards, nature is waking up to relish with all your senses. Everywhere you look, you see the beautiful budding flowers, you smell the sweet aroma of blossom trees and see the fresh green leaves. The day can really start when you are woken up by the cheerful sound of chirping birds.

At Center Parcs you will find more forest and water, with more animals than anywhere else. That's something we ensure to bring to you. Because we like to let you experience the scents and colours of spring yourself. Can you imagine the children enjoying themselves while caring newborn lambs?

Take a morning walk through vast forests and feel the spring sun tingle on your skin. And how about a fresh spring dip? You can experience nature, like nowhere else.
You are welcome to experience nature like you have never seen it before
In our parks you can now experience nature in a new and unique way. Find yourself among the vibrant colours of flowering vegetable gardens, enjoy the feeling of tranquility during a morning walk and spot wild animals in and around our parks.

At Het Meerdal you experience nature like never before. Discover in the Play Forest the many ways in which nature is important to us and in the Experience Farm all the animals are waiting for you to be cuddled. A guide can tell you much more about them!

Or visit the Nature Trail in De Vossemeren and Bispinger Heide. Walk the nature trail, smell the wonderful fragrances and enjoy the beautiful nature and the undiscovered secrets the park has to offer. Feel the excitement when you go out with a ranger to spot special plants, trees and animals. Connect with yourself and each other at original workshops where you playfully learn more about nature and feel the adventurer in you as you build a nature cabin.

In whatever season you decide to stay, by experiencing these unique experiences together you will find even more ways to feel at one with nature and with each other.
431 available accommodations
Sort by:
Sort by:
Sort by:
Popularity
Popularity
Price ascending
Descending price
Number of bedroom
*Book at least 2 months in advance and receive a 20% discount for families or groups with at least one child under 13 or one person 55 years of age or older. The Family or 55+ discount is not valid during school vacations and extended weekends.

On bookings for Villages Nature® Paris, you receive a maximum 10% Family or 55+ Discount, if you are travelling in the company of someone over 55 or with at least one child under 6. The booking must be made at least 60 days before arrival.
Premium cottage
Free Wi-Fi
Modern design with a natural outdoor feeling
Close to the shops and activities
Private wooden terrace with garden furniture
VIP cottage
Free Wi-Fi
Refined and luxurious design
Luxury bathroom with whirlpool and massage shower
Private waterside wooden terrace with garden furniture
Premium Lakeside cottage
Private covered terrace with garden furniture and panoramic view overlooking the lake
American style kitchen fully equipped with dishwasher and NESCAFÉ Dolce Gusto
Bathroom with whirpool bath
Made-up-beds service
From 30 Jan until 1 Feb 2024
VIP Lakeside cottage
Private covered terrace
Panoramic view overlooking the lake
Bathroom with bubble bath
Made-up-beds service
From 29 until 31 Jan 2024
Premium cottage
Equipped kitchen with dishwasher and NESCAFÉ Dolce Gusto
Second TV in one bedroom
Made-up-beds service
Bathroom with bubble bath
VIP Pagode Cottage
Fully equipped kitchen with dishwasher and NESCAFE Dolce Gusto
Private Finnish sauna
Modern, contemporary and spacious cottage with bay windows
Towel package
From 30 Jan until 1 Feb 2024
Exclusive cottage
Elegant and spacious
Living room with fireplace, flatscreen TV
Wellness bathroom with sauna, bubble bath and rainshower
Underfloor heating
From 22 until 24 Jan 2024
Adventure Cottage
An adventurous stay full of exciting discoveries
A themed interior, where every room takes you on a trip around the world
Dedicated (interactive) features that truly give you the feeling of being on an expedition.
Water Front Suite VIP Apartment
Spacious balcony with panoramic view over the Eemmeer lake
Bathroom with a Finnish sauna and a bubble bath
Daily bread delivery service before 9.00 a.m
Premium cottage wheelchair friendly
Equipped kitchen with a dishwasher, filter and French press coffee machine
Second TV in one bedroom
Beds made on arrival
From 23 until 26 Jan 2024
Displaying parks closest to your location first