A holiday in the midst of nature
Just imagine... Waking up in your cottage, surrounded by nature. With gorgeous lakes, streching across the green landscape. Whether you're more into relaxing on the beach, or whether you prefer to hike in the hilly woodlands: at Center Parcs, you're always residing in the most beautiful natural areas.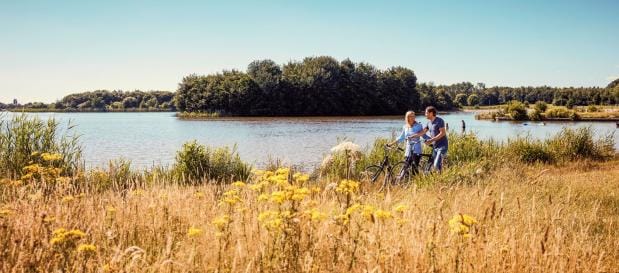 In the heart of nature
Are you a true hiker, cyclist or mountain biker at heart? Then our parks are the perfect place to be. They are all located in beautiful natural areas – often even with a National Park around the corner. Moreover, each park also consists of 90% green and water!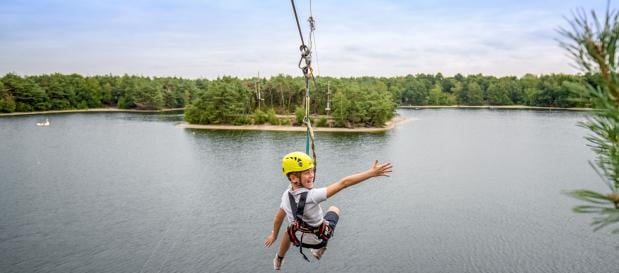 Nature as your playground
Spend time with family or friends in the fresh outdoors. Enjoy that perfect combination of nature and action with your loved ones: climb among the trees, ski on the water, or dangle from a lightning-fast Zip Wire. Whoo hoo!


A sustainable holiday
We take good care of the flora and fauna, but we also take care of our people and support charities. For example. did you know we sometimes bring water from one park to another? That is how we ensure optimal biodiversity in our lakes. Just think of the many fish species, plants on the river banks and the rich animal life!

421 available accommodations
Sort by:
Sort by:
Sort by:
Popularity
Popularity
Price ascending
Descending price
Number of bedroom
*Book at least 2 months in advance and receive a 20% discount for families or groups with at least one child under 13 or one person 55 years of age or older. The Family or 55+ discount is not valid during school vacations and extended weekends.

On bookings for Villages Nature® Paris, you receive a maximum 10% Family or 55+ Discount, if you are travelling in the company of someone over 55 or with at least one child under 6. The booking must be made at least 60 days before arrival.
Premium Lakeside cottage
Private covered terrace with garden furniture and panoramic view overlooking the lake
American style kitchen fully equipped with dishwasher and NESCAFÉ Dolce Gusto
Bathroom with whirpool bath
Made-up-beds service
Displaying parks closest to your location first