Do you have a question ?
Our staff will be happy to help you
+31 10 498 97 54
Monday - Friday: 09.00h - 21.00h
Saturday: 09.00h - 17.00h
Sunday: 10.00h - 17.00h
You can also consult our FAQ page
Stay up to date
Subscribe to our newsletter now and enjoy your welcome offer! Receive 25€ extra discount on your next stay!
Activities at Center Parcs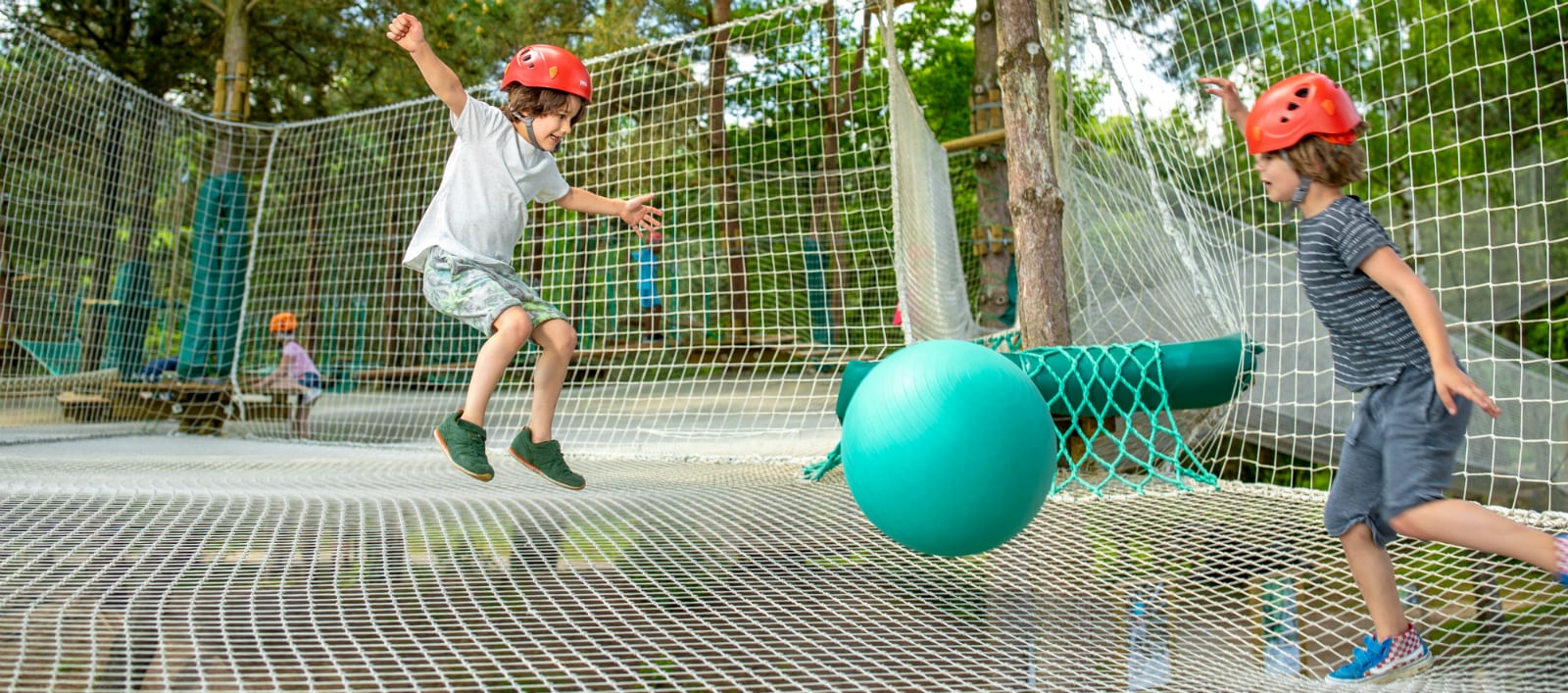 2-7 years
The Kids Wobbly Web is for the little ones who want to enjoy themselves in the trees. It is a special net strung between the trees where they can climb to their heart's content, climb and jump between the balls. The sensation of height, with the safety of the net. And constantly under the supervision of a Center Parcs employee.