Terhills Resort: A luxurious vacation in the heart of nature
Terhills Resort: A luxurious vacation in the heart of nature
Imagine taking in the breathtaking view from the large window of your luxurious, sustainably built and stylishly furnished holiday home. On one side, you'll find a shimmering lake, and on the other the forests of the De Hoge Kempen National Park (B). The only worry will be having to decide between a snack at the à la carte restaurant, or a quiet hour by the pool. This is a glimpse of your vacation at the Terhills Resort, a small-scale premium park opening in 2021 in Belgium.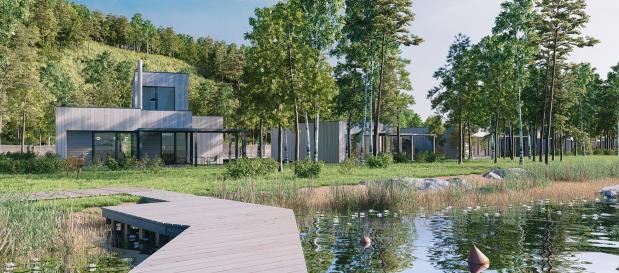 Terhills Resort: Small-scale luxury amidst nature
At Terhills Resort, luxury and nature go hand in hand at this small-scale park, making it an ideal place for taking a break with your family and enjoying each other's company.


In the spacious and bright villas on the water, it's as if the inside and outside are one.

Some villas are extra luxuriously equipped, with an outdoor kitchen, outdoor sauna and outdoor shower.
Sustainability is paramount: the resort partially provides its own energy!
Come and play with the kids on the beach, enjoy tasty and healthy food in the restaurant and take a relaxing dip in the pool.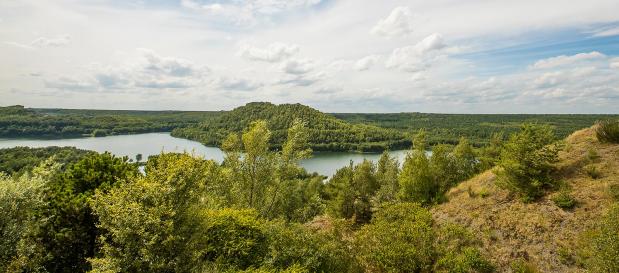 Shopping, exercising and relaxing
Terhills Resort is extremely conveniently located: resting on the edge of a beautiful nature preserve, yet close to shopping malls and with the opportunity to play sports and relax just around the corner.
De Hoge Kempen is a 6000-hectare National Park in Belgium, where you can walk and cycle extensively through heathland, hills and sandy plains.
The Elaisa Wellness Center represents all world cultures, from a Mayan sauna to a Moroccan steam room and a yoga shala.
At the luxurious outlet mall in Maasmechelen Village (B) you can enjoy bargain hunting, while the Burgundian Maastricht (NL) and Aachen (D) are surprisingly close by.
Terhills Cablepark is a water ski center with two lanes (120 m and 757 m (!) long) and a beach bar where you can relax.