Terhills Resort by Center Parcs
Belgium, Limburg, Dilsen-Stokkem
Park map
Terhills Resort - Restaurants & Shops
At the Country Club, which forms the heart of the resort, you will find restaurants and the resort shop as well as an indoor play area and the Kids Club. Whether for a drink, a snack, a fresh breakfast or a full elegant dinner, we welcome you to Terland Restaurant with its outdoor terrace (heated) and panoramic view of the lake. Want to have breakfast or an aperitif in your cottage? The shop has everything you need. And head to the Beach House for some good company!
Restaurants
Terland Beach House
A cocktail in hand and your toes in the sand. Beach House is the place to be to enjoy a dip in the lake, a delicious aperitif, or fun beach games! Rent a lounge chair or reserve a spot, enjoy the sun, and let us cater to your needs.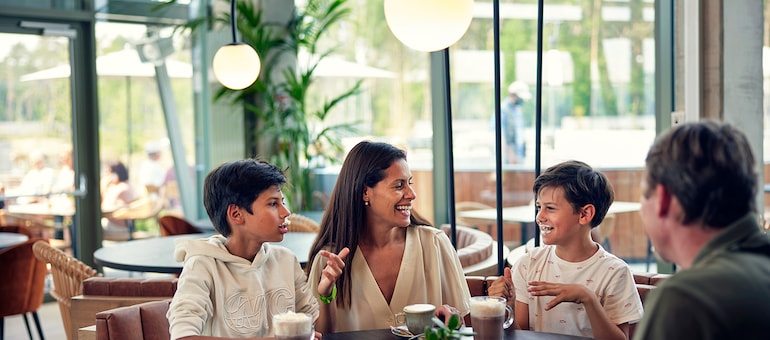 Terland Restaurant
Memorable dining at the nicest location in Limburg in Belgium's only national park. Enjoy meals with the best seasonal ingredients prepared daily by our chefs. Start your day with an extensive breakfast, enjoy a healthy lunch, or sample the always-surprising chef's daily menu. We use only fresh, local, and honest ingredients. After all, only the best is good enough for our guests.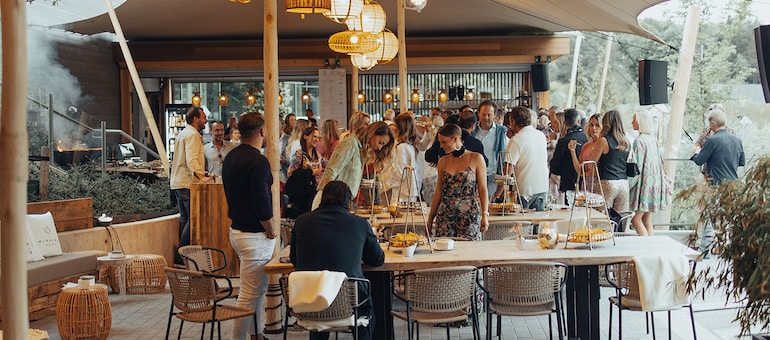 The Shelter
A trendy covered outdoor bar where Aqua Garden meets the lake. Right next to the swimming pool and the playground, you can go there with family and friends for some delicious snacks and drinks.
Supermarket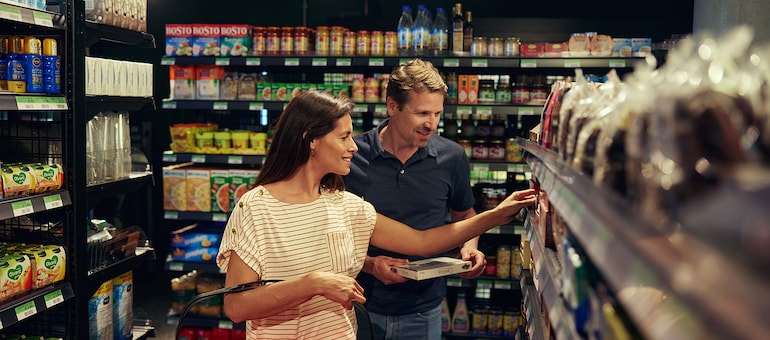 Supermarket
Everything you need for a carefree holiday in your cottage! Find what you need at the Shop: fruits, vegetables, bread, coffee, fresh meats, cured meats, cheeses, and more.