New holiday park at the Belgium seaside: Park De Haan
New holiday park at the Belgium seaside: Park De Haan
De Haan is the most charming seaside town in Belgium, with the loveliest and longest beach. It has a pleasant small-scale promenade, with wonderful restaurants where you can enjoy seafood and a beer, and the centre still exudes that Belle Epoque grandeur. And then you have historic Bruges nearby, perfect for a day filled with shopping and culture. Park de Haan will open in May 2020, but you can book your stay on this website from the start of December already. Want to stay up-to-date about all the latest novelties from Center Parcs?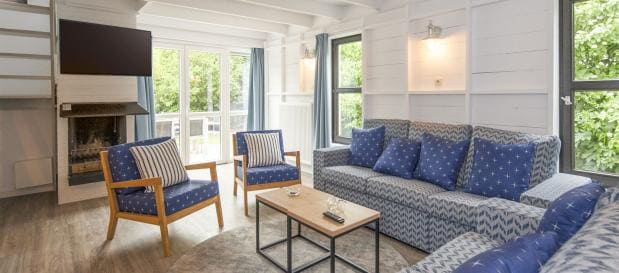 Renovated accommodations
The renovated cottages, close to the woods and the beach, are a blissful place to come home to after a day of fun, sports, or just lazing on the beach.


Fresh, blue-green colours and natural materials ensure you always wake up with that beachy feeling in the Comfort cottages.
Like the other cottages, the renovated Premium Cottages also have a private garden with barbecue, for cosy evenings under the starry sky.
You already know the fireplace from the other cottages – but the VIP cottages also have a private sauna to relax in the warmth.
Even the view at Lakeside Cottages is luxurious: they are nestled right on the lake, with a private waterfront terrace.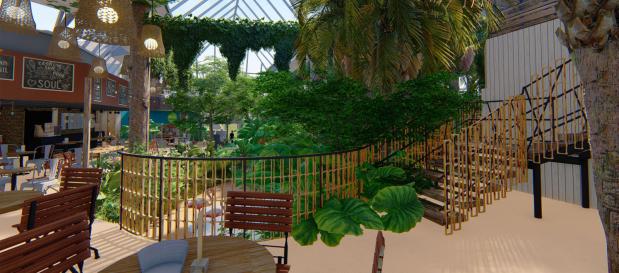 The ideal place for a family holiday
Park De Haan is the perfect holiday destination for your family, throughout the year. You can do the nicest things together, both inside and outside.


Aqua Mundo is a true subtropical swimming paradise, with a new wild water rapid (Open Summer 2020), the interactive Black Hole slide and the Kiddies'splash pool.
Go and pamper the animals together at the new Petting Zoo, or romp around for hours in the BALUBA indoor play paradise.
Enjoy a cosy meal under the palm trees in the Market Dome, at Nonna's for instance – then enjoy the live entertainment.
With a handy bracelet, you can easily access the Aqua Mundo, open lockers, participate in activities, and it even serves as the key to your cottage!