New
: You can now
book 2 accommodations at once
! Perfect for bringing all your loved ones together while respecting everyone's desire.
LEARN MORE
+31 10 498 97 54

+31 10 498 97 54

Do you have a question ?

Our staff will be happy to help you

Monday - Friday: 09.00h - 21.00h
Saturday: 09.00h - 17.00h
Sunday: 10.00h - 17.00h

You can also consult our FAQ page
Park De Haan
Belgium, West Flanders, De Haan
Park map
Park De Haan - Restaurants & Shops
Enjoy delicious Italian dishes at Il Giardino, snacks at Frituur, a bite to eat and a drink at the Grand Café or taste everything at the buffet in the Tasty. You can also have food delivered to your cottage with our home delivery service and shop in our boutiques.
Restaurants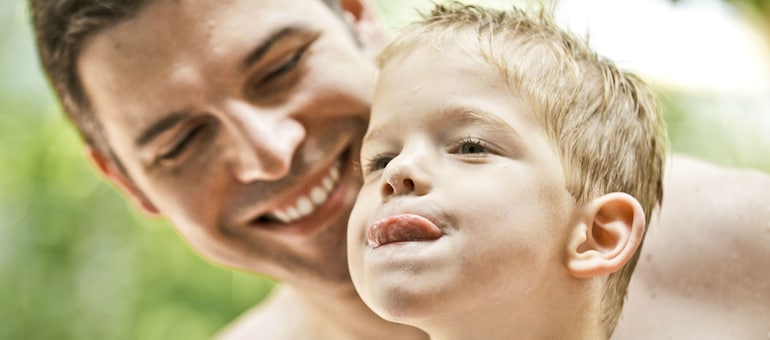 Aqua Café
Looking for a snack break but still want to enjoy some watery fun? The Aqua Café offers a selection of tasty burgers, delicious snacks, crunchy salads and lots, lots more. Enjoy a smooth ice cream or a muffin while you gaze out at the waterscape's magnificent view.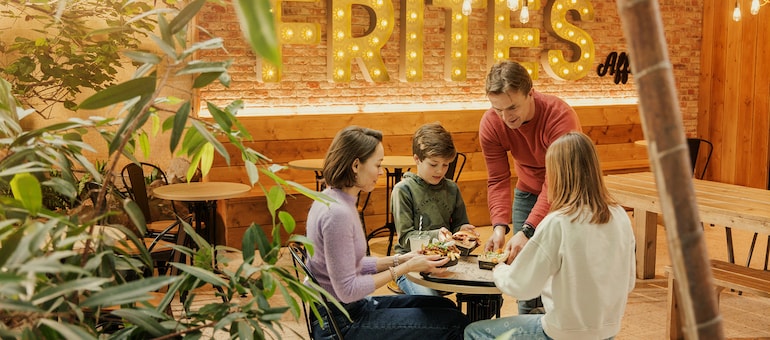 Frituur
Frituur is both naughty and nice! If you're finding the temptation for a tasty snack hard to resist, treat yourself to some irresistibly crunchy, skin-on fries. Add your own toppings or order one of our delicious loaded fries. We also have a wide range of gourmet hotdogs, snacks, and ice creams.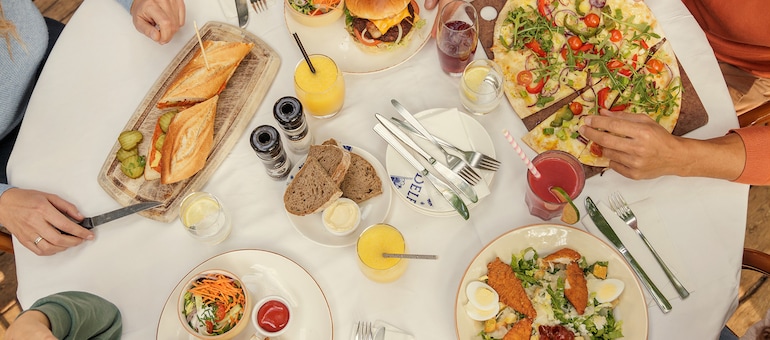 Grand Café
Then choose one of our delicious dishes from our extensive menu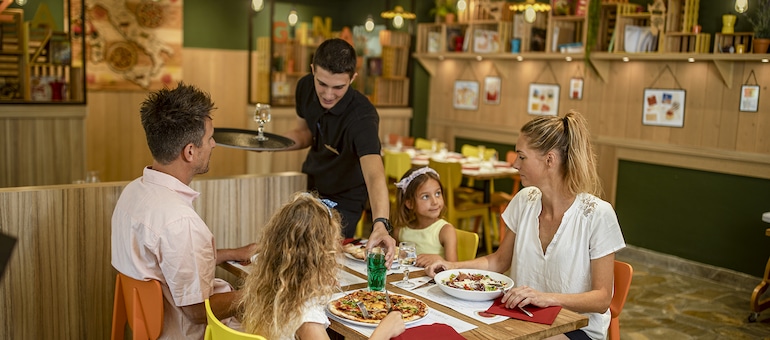 Italian Il Giardino
Under the Market dome, the Italian restaurant Il Giardino welcomes you in a friendly Mediterranean atmosphere. Do not hesitate to dive into the antipasti, look for secundi piatti in a fashionable manner and melt for a delicious Italian dessert.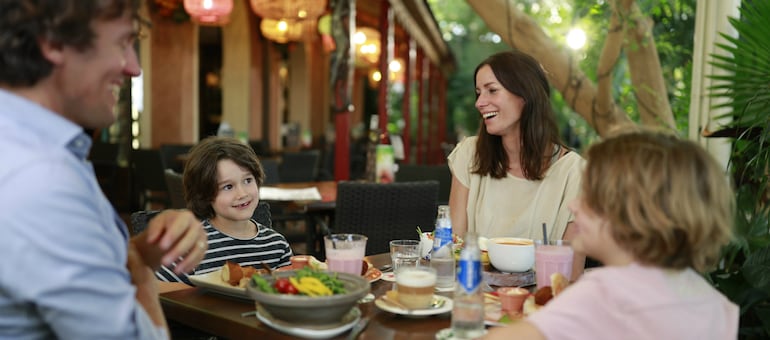 Tasty
At Tasty, our chefs will surprise you with an extensive All You Can Eat & Drink buffet. A tasty salad, meat or fish and a special children's buffet. The buffet restaurant is also the place to be for an extensive breakfast: freshly baked rolls, fruit, fresh juices and dairy products. The best way to start your day!
Cottage Delivery Service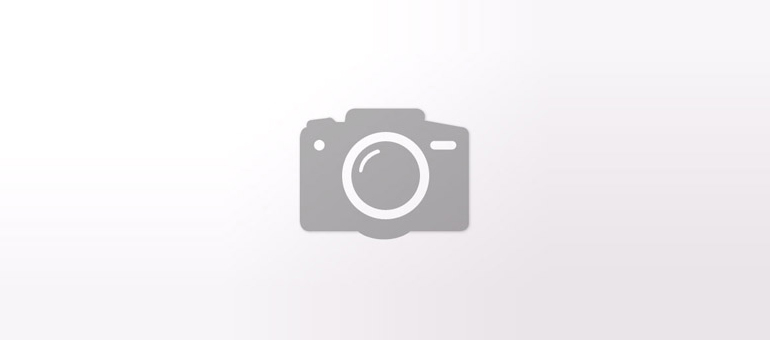 Deli'very Service
Discover our delivery service! Have dishes delivered from our restaurants and catering products or breakfasts for the whole family. Cook together with Fun cooking, choose between pierrades, barbecues or gourmet fondues. All ingredients, including equipment, are delivered to your door.
Breakfast Delivery
Want to enjoy a breakfast without having to leave your accommodation? Snuggle down and order a complete Lazy Breakfast with bread, sweet and savoury toppings, eggs and orange juice. Can be booked along with your accommodation or ordered separately at the supermarket.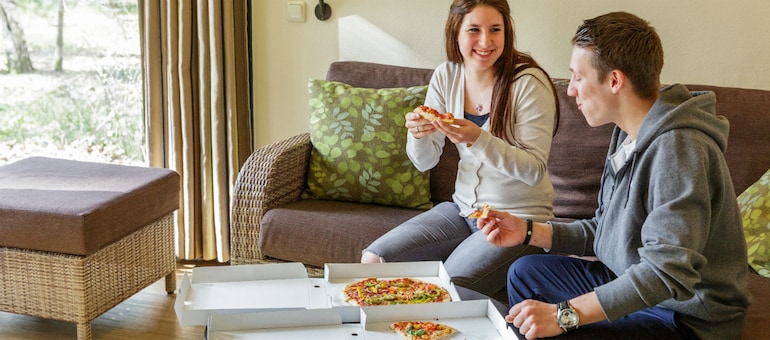 Pizza Takeaway
How about a cozy pizza dinner at your cottage? We offer a wide range of pizzas, from Margherita to Spicy Meat, or a tasty pasta salad.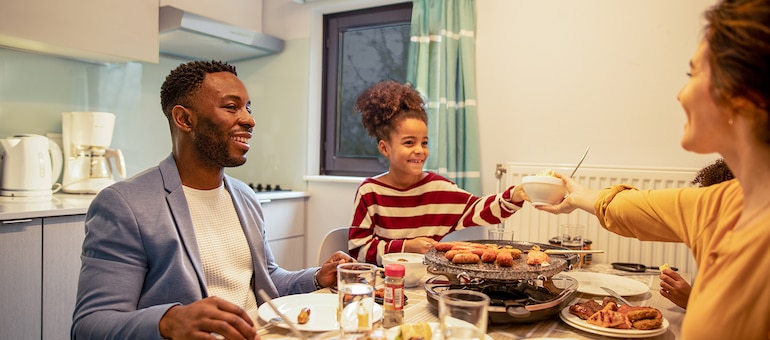 Table-Top Cooking
Table cooking is like very special home cooking. We bring all the ingredients to your cottage, including all the necessary equipment.
Supermarket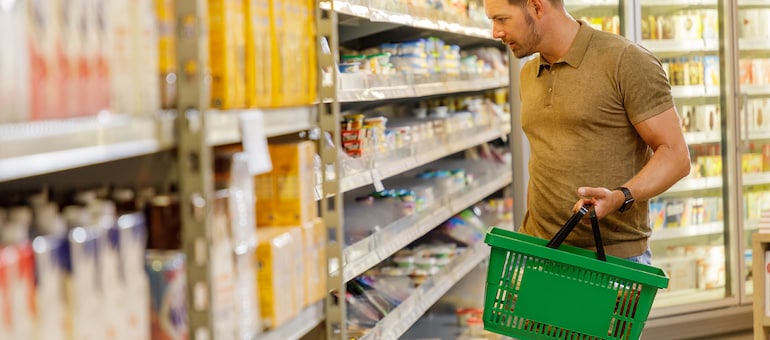 Supermarket
Whether it's dinner shopping, delicious freshly baked bread rolls, a new bikini or fun toys as holiday gifts, you'll find everything under one roof at the supermarket. With long opening hours, seven days a week.
Shops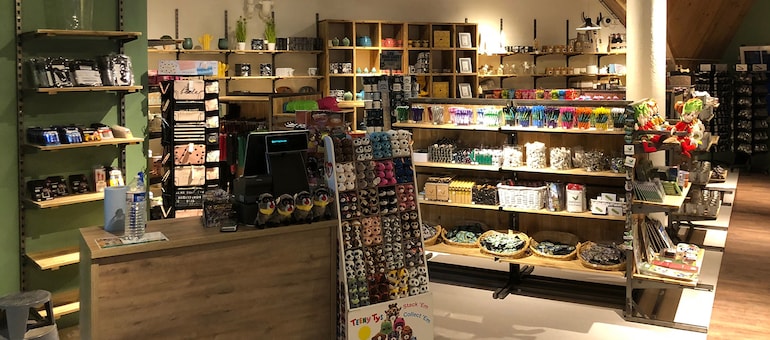 Shop & Smile
Shop & Smile offers a wide selection of clothing, cosmetics, toys and decorations. Discover major ready-to-wear brands and leave with a souvenir of your stay.