Park Eifel
Germany, Rhénanie Palatinat, Vulkaneifel
Park map
Park Eifel - Restaurants & Shops
Sit down in one of our 5 restaurants under the palm trees and enjoy Italian specialities, pancakes, an endless buffet, quick snacks or coffee and pastries. If you prefer eating in your cottage, pop in at our supermarket or order a pizza.
Restaurants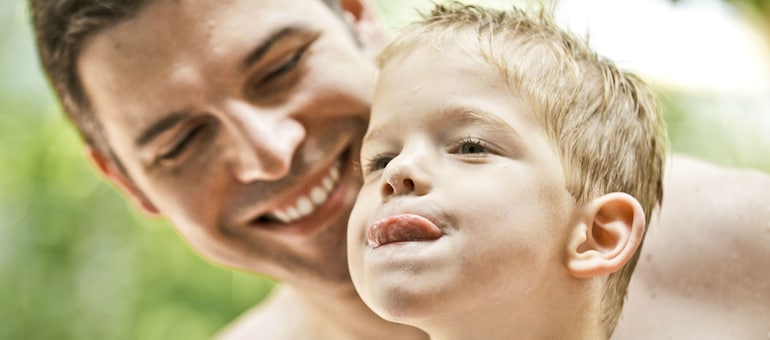 Aqua Café
Fancy a tasty time-out from your splashing about? The Aqua Café offers a range of delicious snacks, hamburgers, crispy salads, and much, much more. Or, why not enjoy a sweet treat like an ice cream or muffin, whilst relaxing in the tropical climate of the Aqua Mundo.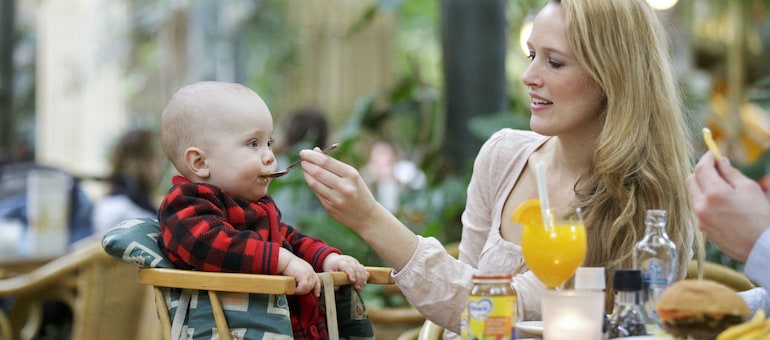 Baby Feeding Facilities
Baby Food Stations are located in all restaurants. Easy to spot, free to use and always close by, the Baby Food Stations provide free jars of baby food, a microwave and a bottle warmer. Enjoy a care-free holiday with your baby!
Market Café
Are you waiting for family or friends? Then enjoy the tropical environment and take some time for a lovely cup of coffee. You can read the paper while doing so, or even enjoy something tasty to eat. And after eating, you can all enthusiastically head off to the live entertainment.
Italian Il Giardino
Under the Dome, Il Giardino welcomes you in a friendly atmosphere for a meal with Italian flavors. Let yourself be tempted by an antipasto and continue with delicious pasta or pizzas.
The Market Restaurant
Come and enjoy our updated theme buffets in the Market Restaurant. Our chefs are preparing an extensive dinner buffet with a theme that changes daily. Here, too, you can enjoy a richly varied breakfast buffet with freshly baked croissants and baguettes, fruit juices, fruit, dairy products and hot specialities (Drinks included). And there is also a special children's buffet for the kids!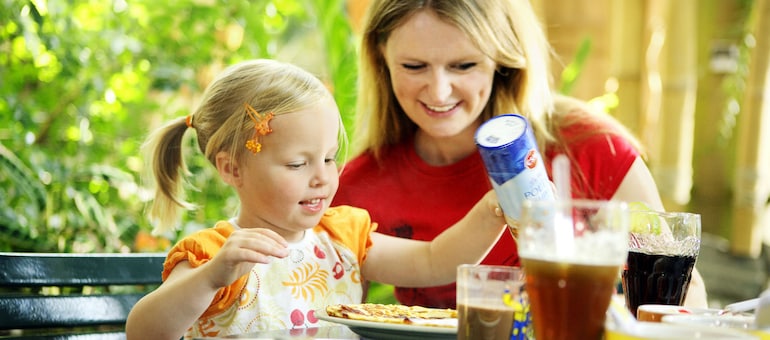 Villa Tik Tak
Whether eaten with syrup, chocolate, bacon, vegetables or meat - a freshly prepared pancake tastes great at any time of day. Treat your children by taking them to the friendly atmosphere at the pancake house.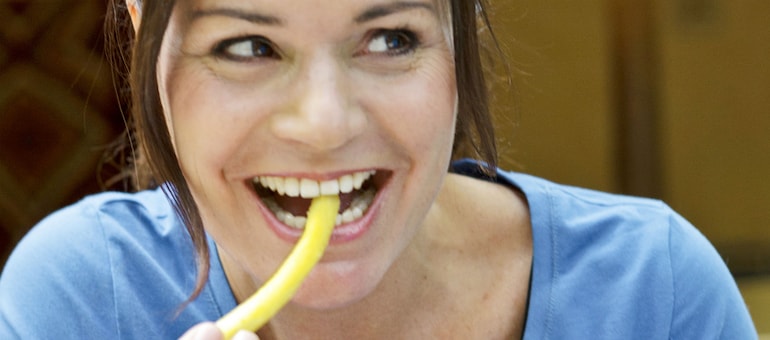 Billy's Burger
This is where you can order a tasty hamburger, French fries and various snacks. Specially for children, we also have a children's box with French fries, a tasty snack, a drink and a surprise! Additionally, we have ultra-delicious milkshakes in various flavours, and after your main course you can treat yourself to a delicious soft ice cream. Or at whatever time of the day you fancy. You are on holiday after all!
Cottage Delivery Service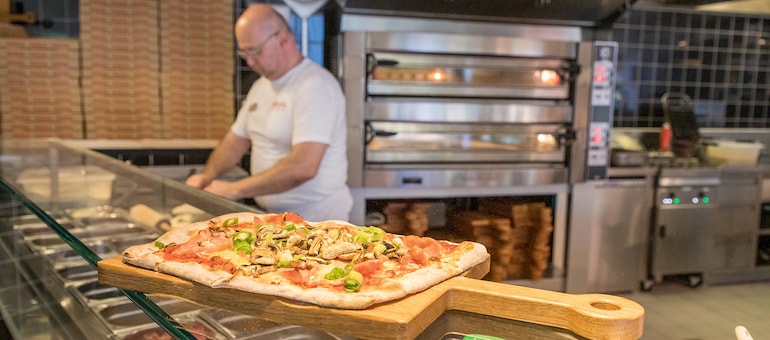 Pizza Takeaway
How about a cozy pizza dinner at your cottage? We offer a wide range of pizzas, from Margherita to Spicy Meat, or a tasty pasta salad.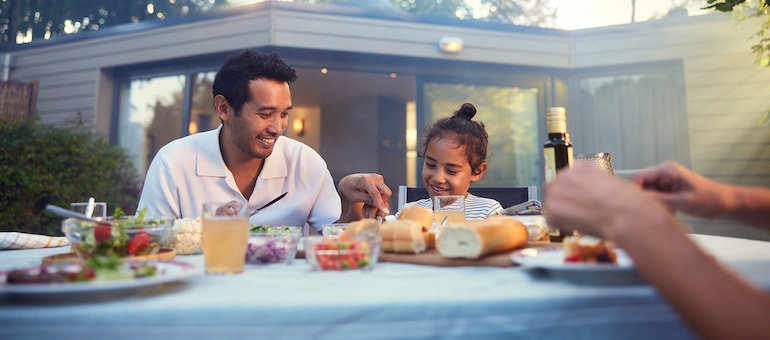 Take Away
Choose to enjoy gourmet, fondue or barbecue in your cottage. Order your grill package one day in advance. It is also possible to take away pizzas to eat together in your holiday house.
Supermarket
Supermarket
At the supermarket, you will find everything you need for your stay: fruit, vegetables, fresh products, meats, canned food, biscuits. All types of food just a few steps from your cottage. Open every day.
Shops
Fashion Store
You are sure to find a new outfit in the Fashion Store. There is a choice of various well-known brands such as Only and S'Oliver. And there is a new collection every season. You will always on top of fashion.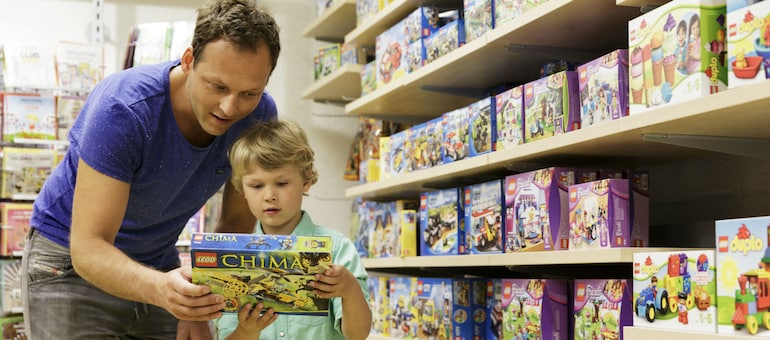 Toy store
A bucket for the sandbox, a board game for fun together in the evening, new toys as a surprise because it's the holidays: we have everything. And if you're looking for a nice souvenir to take home, you've come to the right place.