Le Lac d'Ailette
France, North Picardy, Laon
Park map
Le Lac d'Ailette - Restaurants & Shops
Whether it's a meal overlooking the lake at the Embarcadère, Italian specialties at Il Giardino or a snack at Mcdonald's®, there is something for everyone to enjoy. You can also have lunch or dinner in your cottage thanks to the home delivery service and go shopping in our shops
Restaurants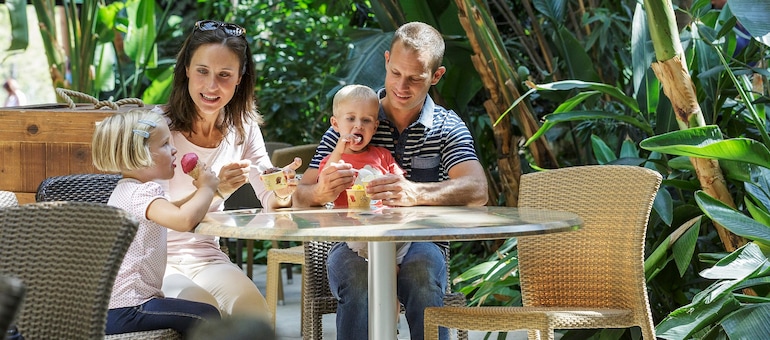 Le Lagon
Treat yourself to a gourmet break between two aquatic activities. You'll find refreshments, ice creams, salty and sweet snacks and gourmet desserts.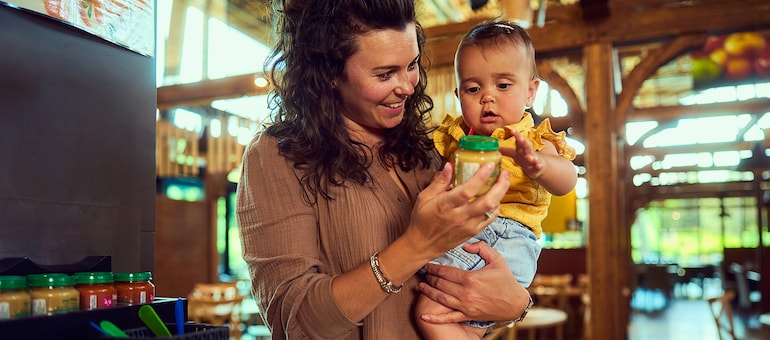 Baby Offer
Find menus for children of all ages. From 0 to 3 years old: children eat for free in all our restaurants (excluding delivery and fast food). Subject to adult meal consumption condition. A suitable menu will be offered to you, ask our teams on site.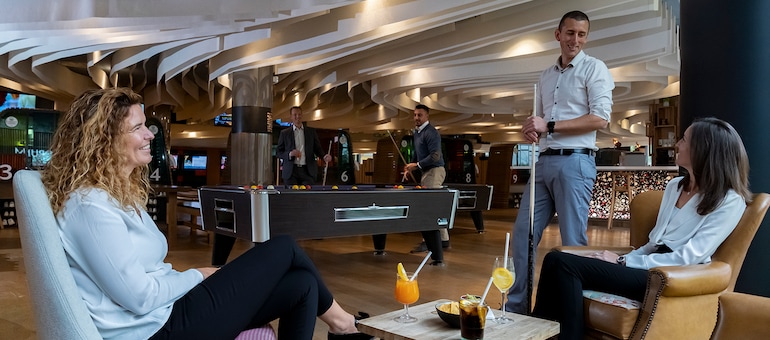 Bowling Bar
Need to take a break between 2 games of bowling, billiards or video games? The bowling bar is the ideal place to have a drink and share some tapas in a friendly atmosphere. You will find a wide selection of beers, cocktails, hot drinks, charcuterie boards, waffles and ice cream.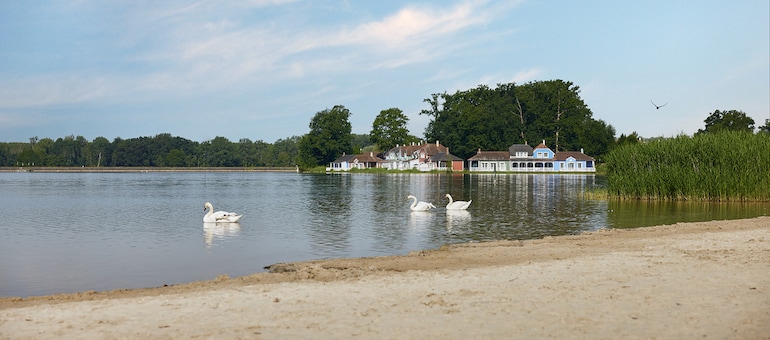 Bar de la plage
Feet in the sand and a incredible view of the lake, you can enjoy your ice cream, your cocktail and other refreshing pleasures. The greediest will find their happiness whether it is salty or sweet.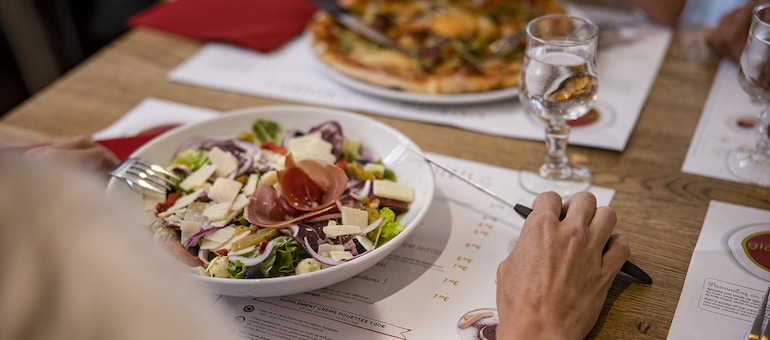 Italian Il Giardino
Fancy a meal in the colors of Italy? Go to Il Giardino to enjoy a wide choice of traditional dishes: Antipasti, pizzas, pasta... Gina welcomes your small or large tribe in her 'cucina' for a friendly atmosphere!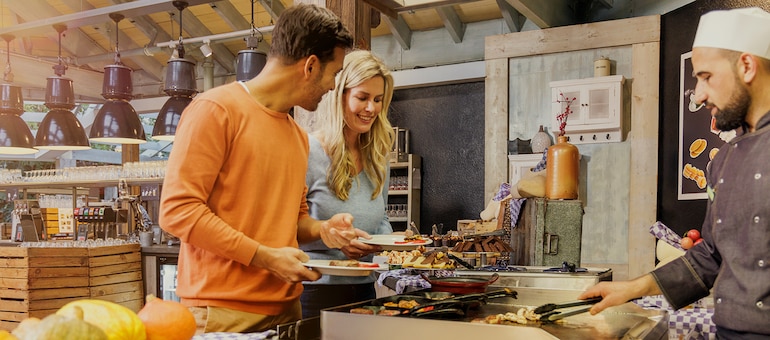 Le Marché du Lac d'Ailette
Le Marché is the family restaurant where everyone can choose freely from the stalls of fresh and seasonal products. We participate in the realization of the recipes and discover regional specialties according to the workshops. Replenish your strength every morning at breakfast. At lunch and dinner: Buffet restaurant: starters, main courses, desserts and drinks included (water, soft drinks, beer and wine)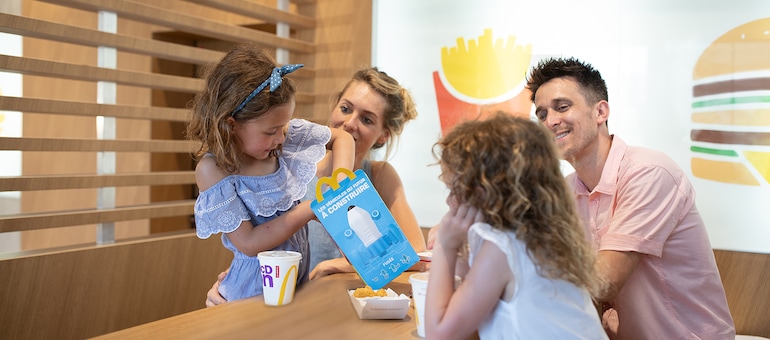 McDonald's®
Enjoy a giant burger and its classics. On the menu: Big Mac, cheeseburger, small fries, Happy Meal, and caramel sundaes to name a few.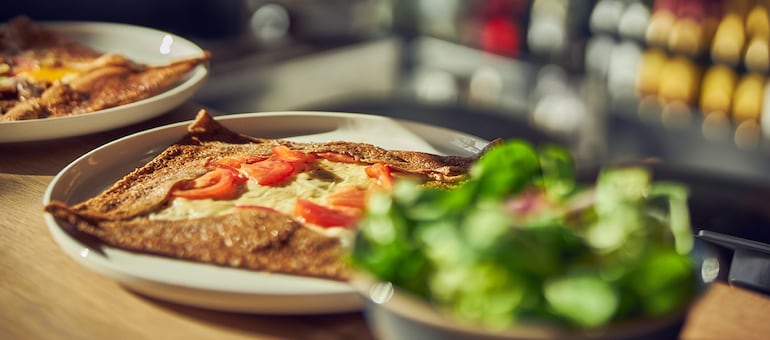 Crêperie Suzette
Come and savor delicious pancakes and pancakes at Suzette. The dough is homemade with flours from local mills. For the greediest, a wide choice of ice cream sundaes awaits you. The restaurant where the children take the parents out!
L'Embarcadère
L'Embarcadère welcomes you allows you to enjoy the magnificent view of the lake throughout the day. Start with a breakfast, then find the essentials of a bistro menu. Dishes to savor alone or with others around a bottle of wine. Gourmet desserts, a snack offer and ice creams for sweet pleasures. Good products and simple cooking for homemade recipes will delight your taste buds. In the evening, the chef exclusively offers you a starter, main course, dessert menu concocted by him and imbued with regionality.
Cottage Delivery Service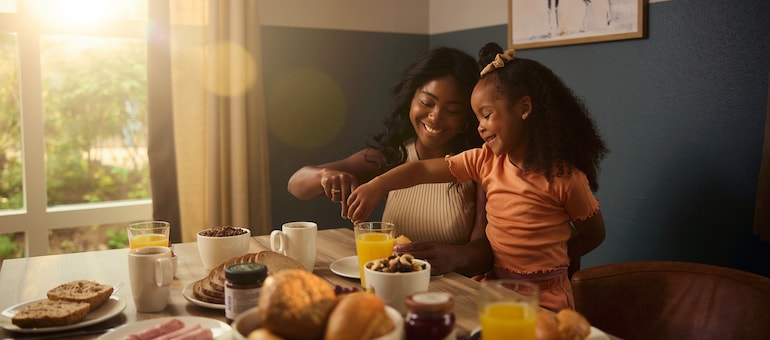 Deli'very Service
To take full advantage of your cottage, take advantage of the Déli'Very service. Dishes and their equipment (fajitas, raclette...) as well as a delicious choice of pizza and products are delivered directly to your cottage! Not to mention breakfast, delivered daily for those who want to stay in bed as long as possible.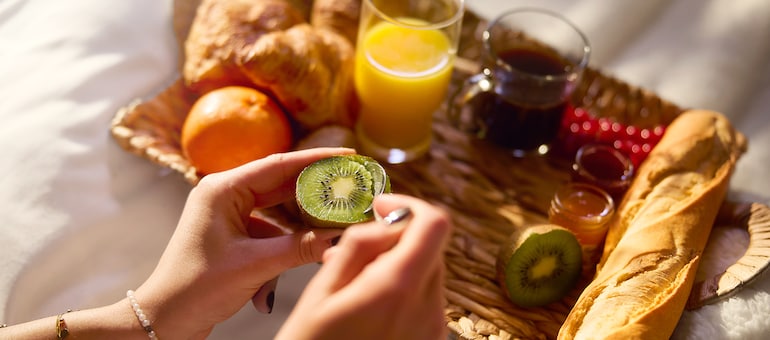 Breakfast Delivery
Want to enjoy a breakfast without having to leave your accommodation? Snuggle down and order a complete Lazy Breakfast with bread, sweet and savoury toppings, eggs and orange juice. Can be booked along with your accommodation or ordered separately at the supermarket.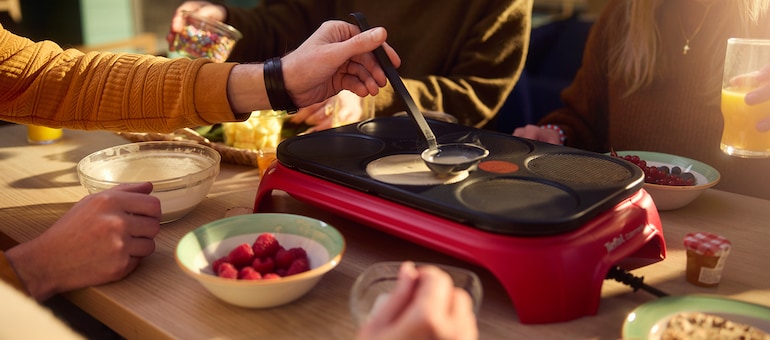 Table-Top Cooking
Fancy a meal with family or friends in your cottage? Just order a pizza or pierrade grill and have it delivered to your doorstep!
Supermarket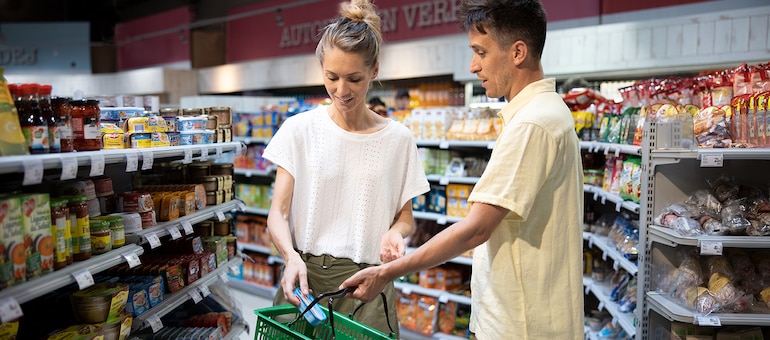 Carrefour Express
In our supermarkets, find all the products you need during your stay. Stock up on fresh products to cook in your cottage.
Shops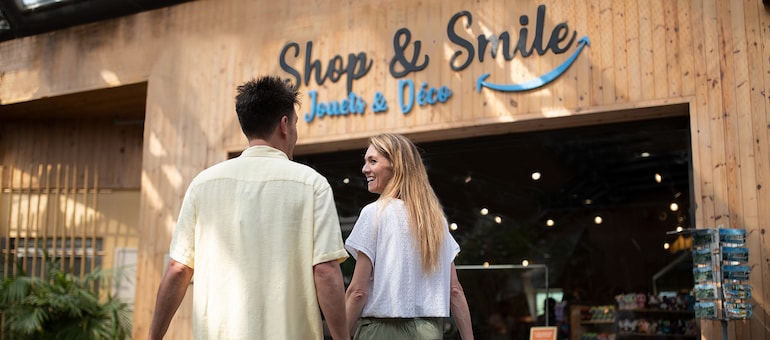 Shop & Smile : Jouets & Déco
Go to the toy and decoration shop Shop&Smile to please the whole family. For your children, choose the best gifts from the must-have brands such as Lego®, Playmobil®, Top Model®, TY cuddly toys®.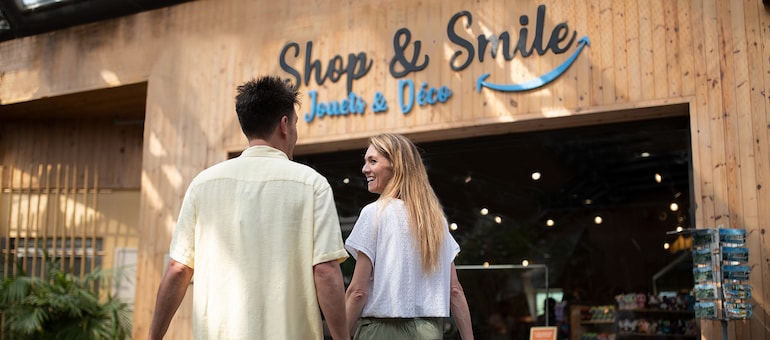 Shop & Smile : Mode & Beauté
Shop & Smile offers you a wide selection of clothing and beauty products. Discover great ready-to-wear brands such as Adidas®, Quiksilver/Roxy®, Banana Moon®, Only®, Jack & Jones®, or Desigual®.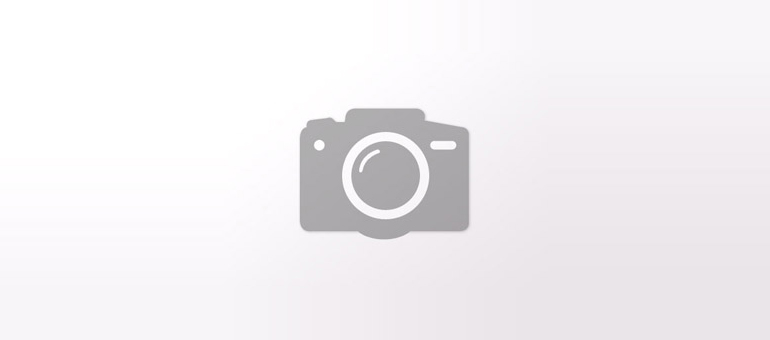 Market
Le Marché is the family restaurant where everyone can choose freely from the stalls of fresh and seasonal products. We participate in the realization of the recipes and discover regional specialties according to the workshops. Replenish your strength every morning at breakfast. At lunch and dinner: Buffet restaurant: starters, main courses, desserts and drinks included (water, soft drinks, beer and wine)