Center Parcs, ¡el continente de la diversión!
Center Parcs Europe le ofrece unas vacaciones inolvidables durante todo el año. Verano, invierno, otoño y primavera, estamos abiertos los 365 días del año.
Reserve su casa de vacaciones situada en medio de la naturaleza y disfrute de nuestras incontables actividades e instalaciones. Nuestra instalación más conocida 'Aqua Mundo', una enorme piscina incluida gratuitamente para uso ilimitado.
Con nuestros 27 holiday villages diferentes situados en Francia, Holanda, Bélgica y Alemania, siempre encontrará el lugar ideal para disfrutar sus merecidas vacaciones.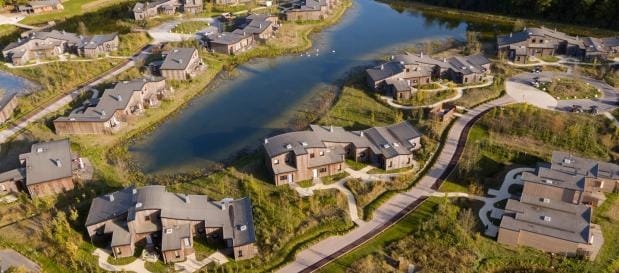 Villages Nature® Paris (F)
Uno de los parques acuáticos más grandes de Europa (gigantescos toboganes, piscinas exteriores climatizadas, zonas dedicadas para niños pequeños)

Una granja educativa y lúdica para conectar con la Naturaleza (interactúa con los animales de la granja, disfruta de la zona de juegos, aprende jardinería, apicultura y fabrica pan en nuestro obrador.

Cottages y apartamentos de alta gama para todos los gustos desde 2 hasta 12 personas con vistas al lago o a los jardines extraordinarios

Una ubicación única Disfruta de una visita en el centro de Paris, solamente 30 minutos en tren y pasa un día en Disneyland Paris® (15min) con transfer desde el mismo establecimiento.

Todos los elementos de un complejo vacacional en el corazón de la naturaleza, restaurantes orgánicos, tiendas, pista de bolos, kids club…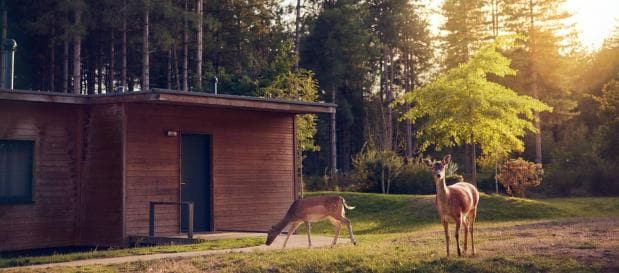 Le Bois aux Daims (F)
situado a 664 km del norte de España.

Podrá reencontrarse con la naturaleza: observe los animales desde su cottage y descubra los ciervos por el parque. El Aqua Mundo con dos parques infantiles acuáticos Water Playhouses, cuatro toboganes y una piscina de buceo. Increíbles instalaciones de bienestar y confort.

Spa Deep Nature®
Spa con sauna, hamman, jacuzzis, cabina de sal, piscina interior y exterior, masajes.
Una inmersión en la naturaleza con modernas cabañas de madera o cabañas en los árboles. Observa y aprende a través del contacto con los animales en el bosque y en la granja "Le Poitou". Disfruta de una salida en familia llena de actividades al aire libre y personalízala con tratamientos den el Deep Nature® Spa y otros servicios online que harán tu vida más fácil

Aqua Mundo
4 toboganes, río artificial, gran parque infantil acuático.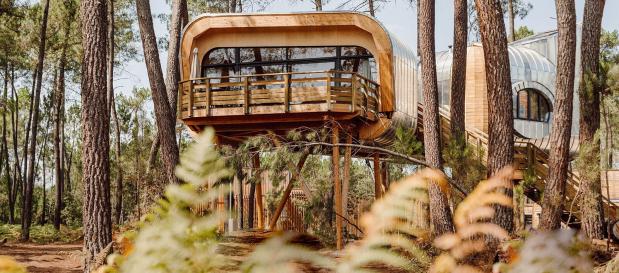 Les Landes de Gascogne (F)
Descubre nuestro nuevo resort localizado en el corazón de Lot-et-Garonne.

Durante tu estancia estarás inmerso en el típico ambiente de la región de Landes entre pinos y helechos. Explora un destino de descubrimiento, aventura y asómbrate con tu familia de todas las nuevas actividades que podréis compartir. Esperamos poder daros la bienvenida!

Bordeando el Regional Nature Park de Landes de Gascogne.
- A 5km de los baños termales de Casteljaloux
- A 65km de la ciudad mediaval de Pujols
- A 100km del océano Atlántico
- A 104km de Burdeos.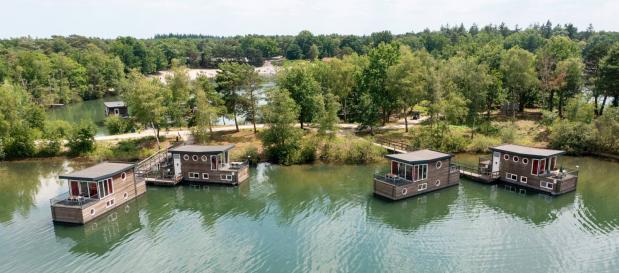 De Kempervennen (NL)
a 38 km del aeropuerto de Eindhoven.

Center Parcs Kempervennen está situado al nordeste de la reserva natural de Malpie. Es posible caminar por el bosque hasta el páramo de esta localidad turística. Esquí y Snowboard todo el año en Montana Snowcenter.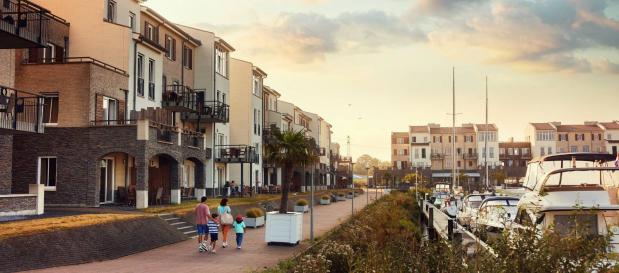 De Eemhof (NL)
situado a 58 km del aeropuerto de Amsterdam.

Visite la cosmopolita ciudad de Amsterdam con sus canales o la histórica ciudad de Amersfoort. Practique Windsurf y vela en el enorme lago de Eemmeer. Podrá disfrutar de un día de natación en la piscina de olas del Aqua Mundo en De Eemhof, o aprender surf o buceo, deslícese por el espectacular Turbo Twister.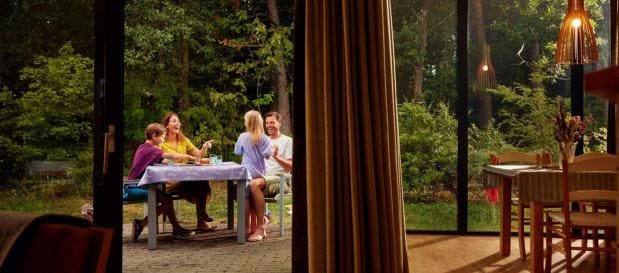 Descuento Reserva anticipada
Si usted reserva su estancia en Center Parcs con al menos dos meses de antelación, no solo podrá disfrutar de un descuento sino que además podrá elegir Ubicación Preferente en su cottage sin cargo adicional.
Además, usted puede mirar una nueva sorpresa para anticipados: un pack regalo de Actividades. Un conjunto de cupones, valorado en 30€. ¡Hará que su estancia con nosotros sea inolvidable!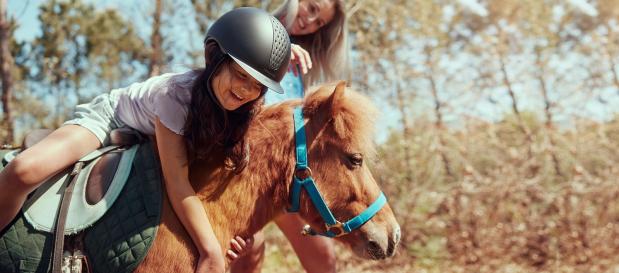 15% Descuento Familias y Tercera Edad
Con nuestro descuento Familia y Tercera Edad tiene unas divertidas vacaciones por mucho menos dinero. Hasta un 15% de descuento para grupos o familias con al menos un niño menor de 13 años o un adulto mayor de 55 años.
Reserve su estancia y haga clic en la casilla de verificación con el descuento que desea aplicar a su reserva:
Descuento Familia: si usted tiene un hijo menor de 13 años en su familia.

Descuento Tercera Edad: personas mayores de 55 años.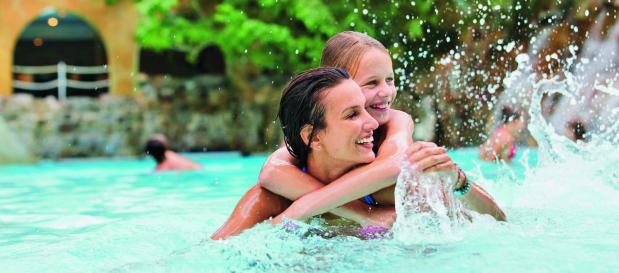 Última Hora
Aventura: escalada, tiro con arco, montar a caballo, …

Deportes: tennis, badminton, squash, golf,…

Deportes acuáticos: vela, piraguismo, rápel,…

Complejo piscina subtropical: Aqua Mundo

Relajación en Nature & Spa: sauna, masaje o tratamiento de belleza completo.
¿Necesitas un descanso? ¡Haz tu reserva ya y aprovéchate de nuestros precios de Último minuto! No pierdas el tiempo. ¡Solo hasta agotar existencias!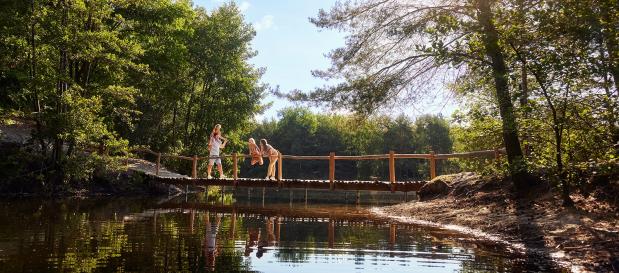 Naturaleza
¿Cansado de la ciudad y del ritmo acelerado? ¿Necesita un poco de verde? Venga a relajarse en nuestras casas de vacaciones. Sumérjase en la naturaleza durante su estancia en Center Parcs. ¡Respire, está en Center Parcs!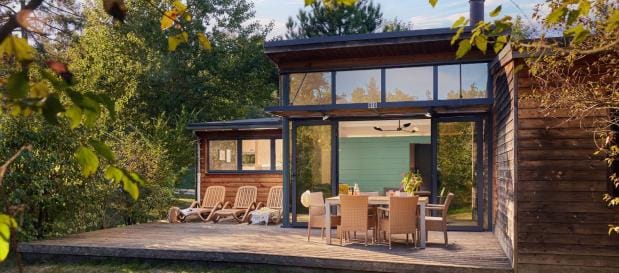 Casa de vacaciones
Nuestros alojamientos están situados en el corazón de la naturaleza. Cualquiera que sea el Cottage que escoja, se sentirá como en casa.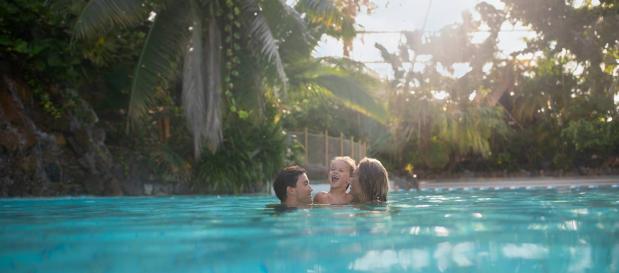 110 available accommodations
Sort by:
Sort by:
Sort by:
Popularity
Popularity
Price ascending
Descending price
Number of bedroom
*Book at least 2 months in advance and receive a 20% discount for families or groups with at least one child under 13 or one person 55 years of age or older. The Family or 55+ discount is not valid during school vacations and extended weekends.

On bookings for Villages Nature® Paris, you receive a maximum 10% Family or 55+ Discount, if you are travelling in the company of someone over 55 or with at least one child under 6. The booking must be made at least 60 days before arrival.
Premium cottage
Free Wi-Fi
Modern design with a natural outdoor feeling
Close to the shops and activities
Private wooden terrace with garden furniture
From Tue. 5 until Thur. 7 Dec.
VIP cottage
Free Wi-Fi
Refined and luxurious design
Luxury bathroom with whirlpool and massage shower
Private waterside wooden terrace with garden furniture
From Wed. 29 Nov. until Fri. 1 Dec.
Exclusive cottage
Elegant and spacious
Living room with fireplace, flatscreen TV
Wellness bathroom with sauna, bubble bath and rainshower
Underfloor heating
From Wed. 15 until Fri. 17 Nov.
Adventure Cottage
An adventurous stay full of exciting discoveries
A themed interior, where every room takes you on a trip around the world
Dedicated (interactive) features that truly give you the feeling of being on an expedition.
From Wed. 8 until Fri. 10 Nov.
Water Front Suite VIP Apartment
Spacious balcony with panoramic view over the Eemmeer lake
Bathroom with a Finnish sauna and a bubble bath
Daily bread delivery service before 9.00 a.m
From Tue. 7 until Thur. 9 Nov.
VIP cottage
Equipped kitchen with dishwasher and NESCAFÉ Dolce Gusto
Bathroom with hammam and/or sauna (the 2, 8 and 12 persons VIP cottages have a sauna and hammam and the 4 and 6 persons are equipped with hammam), bubble bath
Private covered terrace with garden fourniture
Towel package
From Tue. 28 until Thur. 30 Nov.
Treehouse
Themed accommodation between the trees
Spectacular views from your private terrace among the treetops
Design with natural materials
From Sat. 7 until Mon. 9 Oct.
Premium Apartment
Free Wi-Fi
Situated along the lake and nearby the promenade, shops and activities
Large windows to maximise the amount of light
Equipped open kitchen
From Mon. 6 until Wed. 8 Nov.
Comfort cottage
Free Wi-Fi
Large windows to maximise the amount of light
Private wooden terrace with garden furniture
Equipped open kitchen
From Mon. 13 until Wed. 15 Nov.
VIP Apartment
Free Wi-Fi
Situated along the promenade and a beautiful lake with the shops and activities nearby
Refined and luxurious design
Luxury bathroom with whirlpool and massage shower
From Wed. 8 until Fri. 10 Nov.
Displaying parks closest to your location first
Arrival: every day from 15h00 in our Belgium parks and every day from 16h00 in our Dutch, German and French parks
Departure: Mon. to Sat. by 10h00 & Sundays by 12h00
Conditions