Do you have a question ?
Our staff will be happy to help you
+31 10 498 97 54
Monday - Friday: 09.00h - 21.00h
Saturday: 09.00h - 17.00h
Sunday: 10.00h - 17.00h
You can also consult our FAQ page
Activities at Center Parcs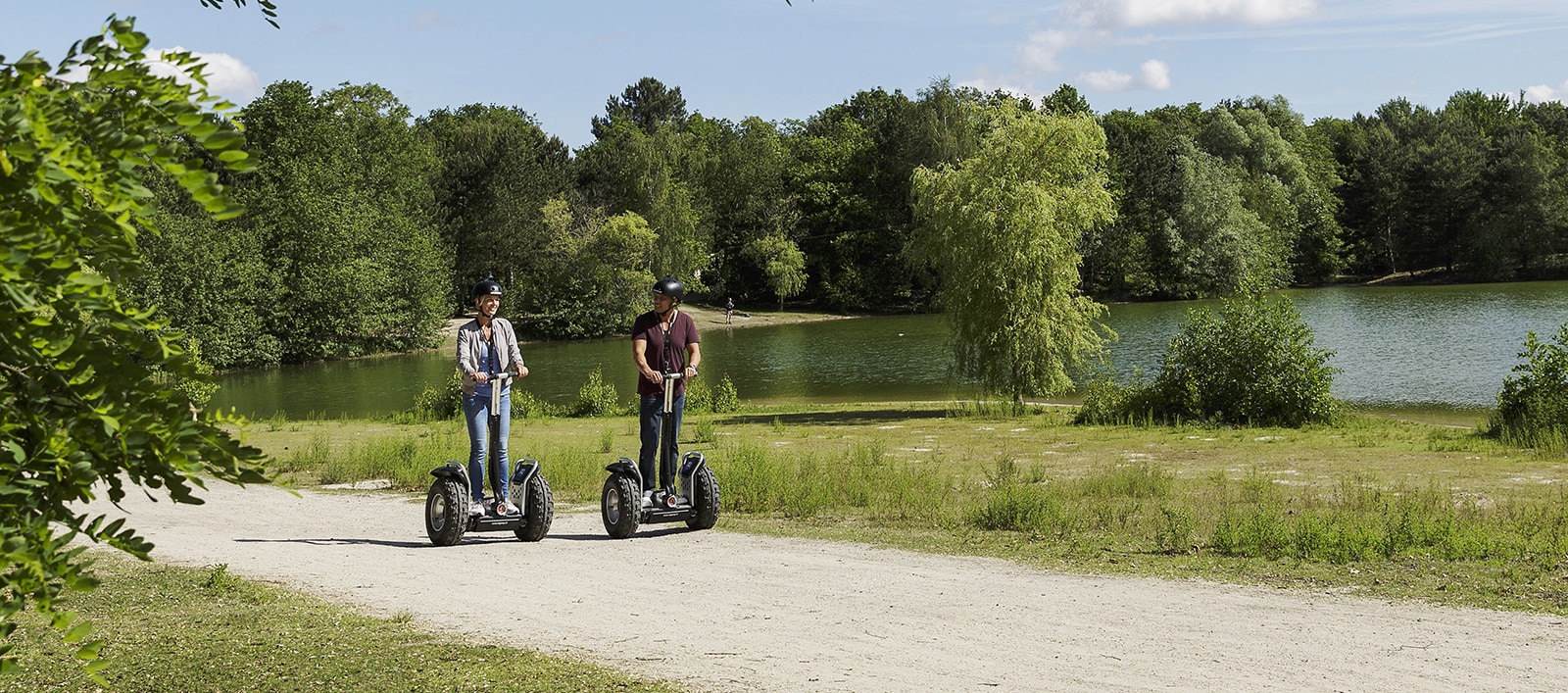 From 16 years
A Segway is an electric two-wheeler that you operate by moving your body. After a brief training session, an experienced guide will take you through the beautiful places in the village and in the region. Feel the refreshing wind through your hair while you ride behind one another as a group of friends, family members or colleagues.
Available in 7 parcs