Do you have a question ?
Our staff will be happy to help you
+31 10 498 97 54
Monday - Friday: 09.00h - 21.00h
Saturday: 09.00h - 17.00h
Sunday: 10.00h - 17.00h
You can also consult our FAQ page
Activities at Center Parcs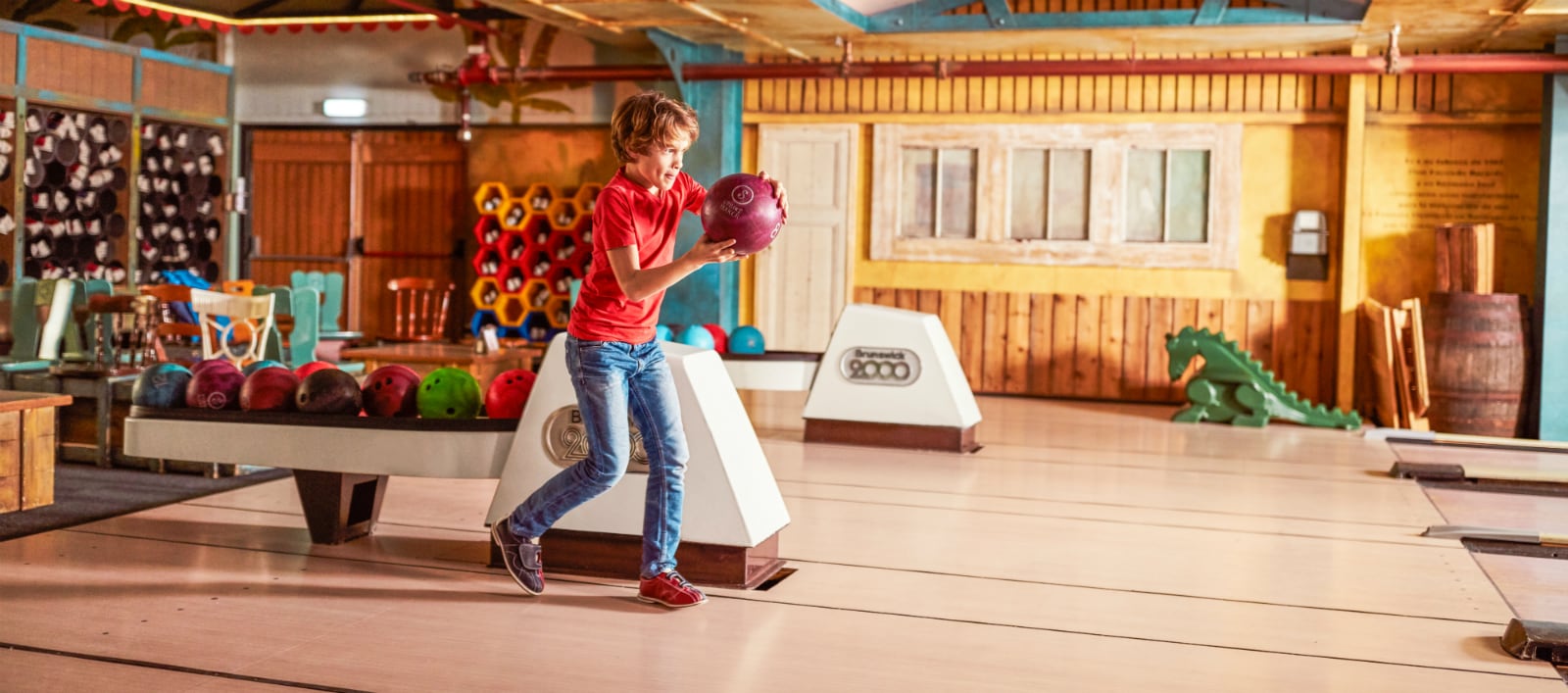 For the whole family
Get everything you need from just one bowling game: a little exercise and a whole lot of fun as you relax and share good times with friends or family. There are lanes suitable for children, but accessible to all: children and adults alike, families or friends.
Available in 26 parcs