An optimistic view of the future
Enjoy a unique experience close to nature, celebrating its diversity and abundance. Explore a village of luxuriant vegetation in which the warm atmosphere is naturally maintained by geothermal means. Plunge into a new lifestyle that encourages respect and goodwill towards our surroundings and makes us want to preserve it every day. Let us show you another face of sustainable development, far from the usual restrictions and constraints.Our vision of sustainable development is to take a determinedly optimistic view of our surroundings, and to conceive new ways of behaviour. This is the vision that has guided us from the very start of the project and during each phase in its development.Thanks to the application of an ambitious Sustainable Action Plan, developed together with our partner Bioregional, Villages Nature Paris is a revolutionary development in terms of tourism. It is a sustainable destination in which everything has been designed to minimise the ecological footprint of the site, thus contributing to the emergence of new practices in the tourist industry.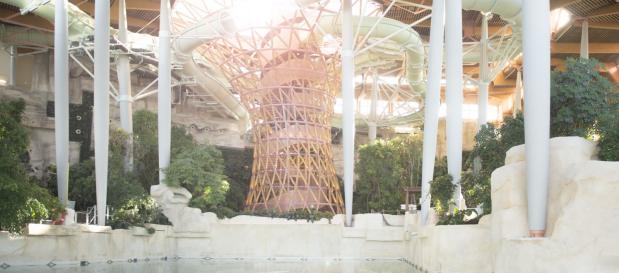 The site's presiding spirit: geothermal energy
Geothermal energy covers 100% of the heating requirements at Villages Nature® Paris, equivalent to economising 9,000 tonnes of CO2. Thanks to this heat source, at the Aqualagon you can swim all the year round in water at a temperature of 30°C.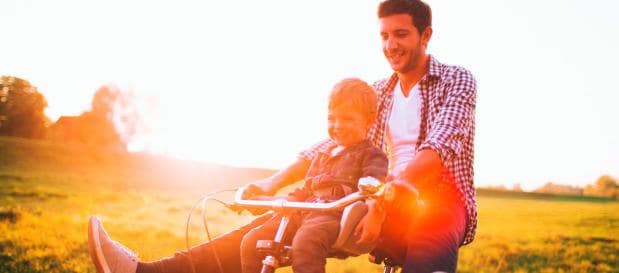 Transport that respects the environment
It is extremely easy to get to Villages Nature® Paris by public transport or in a green taxi. This is good for the environment! Once you are settled in we suggest you take the time to go for a walk or a bike ride around the site. Who knows, you may turn a corner and find yourself face-to-face with a heron, a moorhen, a squirrel or some other small animal.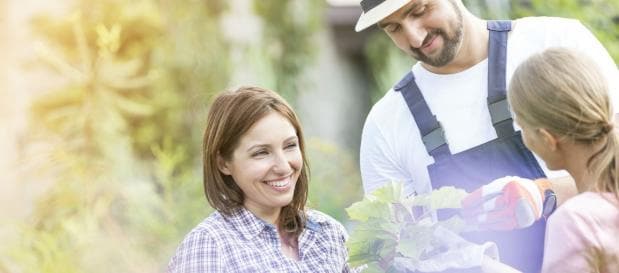 Learning activities
At Villages Nature® Paris, adults and children alike will find plenty of things to arouse their curiosity, discovering and learning during the numerous activities and entertainment events proposed on site. After a walk through the Extraordinary Gardens you will soon become an expert in the art of making compost and the importance of installing insect shelters, and the organic vegetable garden will hold no secrets for you after a workshop at the BelleVie Farm. Thanks to the Explorers' Club, young children will be able to enjoy all the many entertainment activities developed with out partner Disney Nature.
427 available accommodations
Sort by:
Sort by:
Sort by:
Popularity
Popularity
Price ascending
Descending price
Number of bedroom
*Book at least 2 months in advance and receive a 20% discount for families or groups with at least one child under 13 or one person 55 years of age or older. The Family or 55+ discount is not valid during school vacations and extended weekends.

On bookings for Villages Nature® Paris, you receive a maximum 10% Family or 55+ Discount, if you are travelling in the company of someone over 55 or with at least one child under 6. The booking must be made at least 60 days before arrival.
Premium cottage
Free Wi-Fi
Modern design with a natural outdoor feeling
Close to the shops and activities
Private wooden terrace with garden furniture
From Wed. 6 until Fri. 8 Dec.
VIP cottage
Free Wi-Fi
Refined and luxurious design
Luxury bathroom with whirlpool and massage shower
Private waterside wooden terrace with garden furniture
From Wed. 29 Nov. until Fri. 1 Dec.
Premium Lakeside cottage
Private covered terrace with garden furniture and panoramic view overlooking the lake
American style kitchen fully equipped with dishwasher and NESCAFÉ Dolce Gusto
Bathroom with whirpool bath
Made-up-beds service
From Wed. 6 until Fri. 8 Dec.
VIP Lakeside cottage
Private covered terrace
Panoramic view overlooking the lake
Bathroom with bubble bath
Made-up-beds service
From Mon. 11 until Wed. 13 Dec.
Premium cottage
Equipped kitchen with dishwasher and NESCAFÉ Dolce Gusto
Second TV in one bedroom
Made-up-beds service
Bathroom with bubble bath
From Mon. 4 until Wed. 6 Dec.
VIP Pagode Cottage
Fully equipped kitchen with dishwasher and NESCAFE Dolce Gusto
Private Finnish sauna
Modern, contemporary and spacious cottage with bay windows
Towel package
From Tue. 12 until Thur. 14 Dec.
Exclusive cottage
Elegant and spacious
Living room with fireplace, flatscreen TV
Wellness bathroom with sauna, bubble bath and rainshower
Underfloor heating
From Mon. 4 until Fri. 8 Dec.
Adventure Cottage
An adventurous stay full of exciting discoveries
A themed interior, where every room takes you on a trip around the world
Dedicated (interactive) features that truly give you the feeling of being on an expedition.
From Mon. 4 until Fri. 8 Dec.
Water Front Suite VIP Apartment
Spacious balcony with panoramic view over the Eemmeer lake
Bathroom with a Finnish sauna and a bubble bath
Daily bread delivery service before 9.00 a.m
From Mon. 11 until Wed. 13 Dec.
Premium cottage wheelchair friendly
Equipped kitchen with a dishwasher, filter and French press coffee machine
Second TV in one bedroom
Beds made on arrival
From Mon. 18 until Thur. 21 Dec.
Displaying parks closest to your location first