Het Meerdal
Netherlands, Limburg Netherlands, America
Park map
Het Meerdal - Restaurants & Shops
Enjoy one of our six restaurants under the palm trees. Choose from Italian dishes, an extensive buffet, grill specialities, pancakes and individual snacks. Visit our supermarket if you prefer to cook yourself or order a pizza. We also deliver breakfast and Table Cooking to your cottage! Specially adapted dishes are available for little ones, as well as baby food.
Restaurants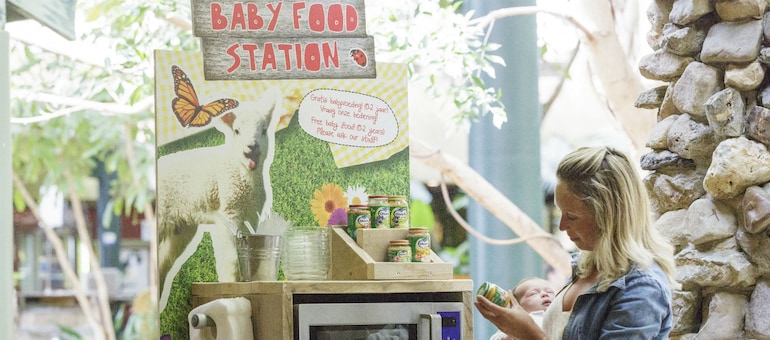 Baby Feeding Facilities
Baby Food Stations are located in all restaurants. Easy to spot, free to use and always close by, the Baby Food Stations provide free jars of baby food, a microwave and a bottle warmer. Enjoy a care-free holiday with your baby!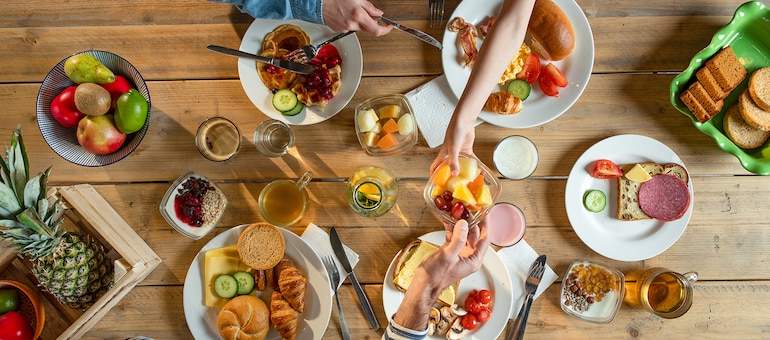 Evergreenz
Every day at Evergreenz, our chefs present an elaborate All You Can Eat buffet. A tasty salad, meat or fish dish, and a special children's buffet. In addition, Evergreenz also offers a full breakfast.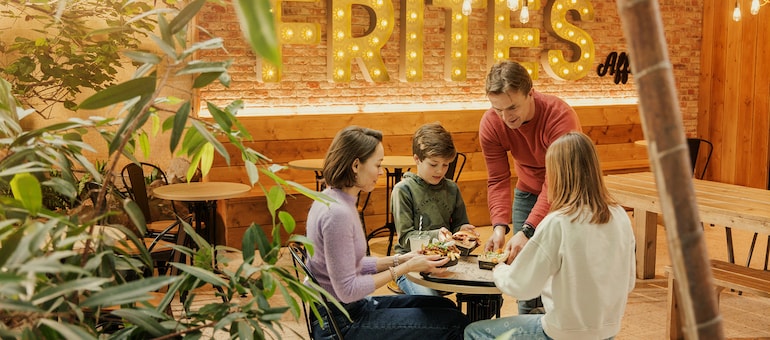 Frites Affairs
At Frites Affairs you can enjoy delicious hamburgers and other top-quality snacks. Made quickly and tasty!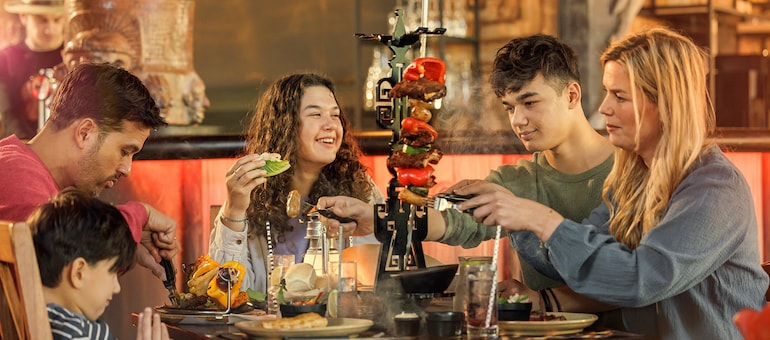 Fuego Adventure Grill
Flickering flames that lend a mysterious aura to the centuries-old murals. Take a seat at a table and imagine yourself to be in a temple of fire. Enjoy delicious fish and meat dishes, select one of our many tasty vegetarian specialties, or assemble your ideal hamburger in 5 simple steps.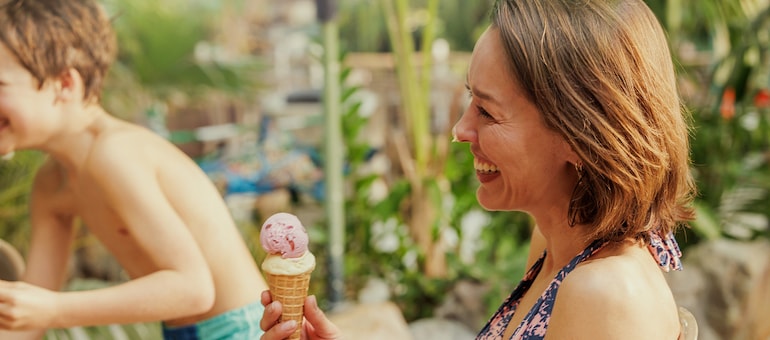 Grabber Joe's Laguna Café
In the lagoon in the Aqua Mundo you can savour delicious sandwiches, snacks, crusty paninis and scrumptious ice creams. Grabber Joe's is a place for young and old alike, to relax and recharge the batteries!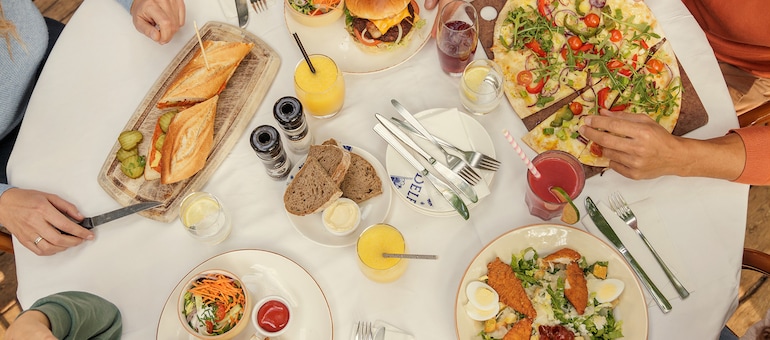 Grand Café
A delicious cup of coffee or a glass of beer with a bitterbal (beef ragout snack). Reading the paper. Waiting for friends and family to appear. Time is of no matter at the Grand Café. It is your holiday, after all. In the mood for a tasty bite to eat? The menu offers a selection of rolls, hearty salads and a range of hot dishes.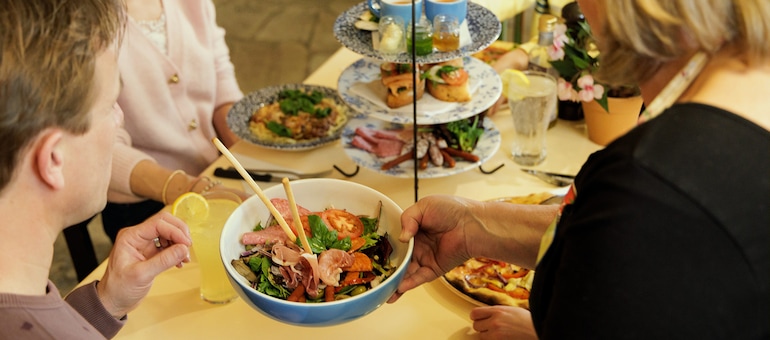 Nonna's Family Pizza e Pasta
Nonna's takes you to provincial Southern Italy. You don't yet know Nonna and her family, but one thing is for certain ... you will never forget them. Enjoy traditional oven-baked pizzas or fresh-made pasta. Or, treat the little ones to ice creams in a cone at Peppe's Piaggio!
Cottage Delivery Service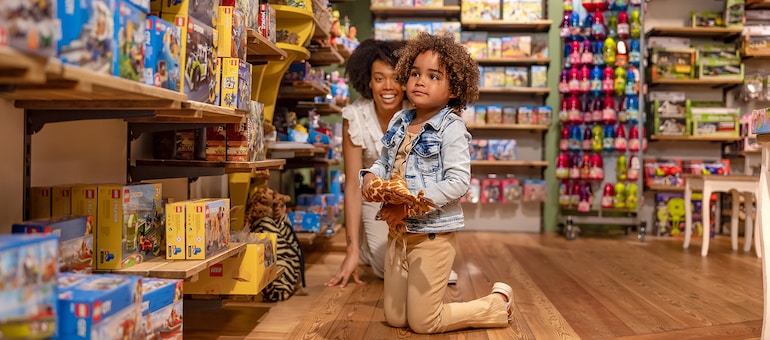 Deli'very Service
Toys for the kids, a nice souvenir to take home or care products? Shop & Smile has a wide range of products and our staff will be happy to deliver your order to your cottage. Take a look in the Center Parcs app in the "Restaurants & Shops" category and order online today!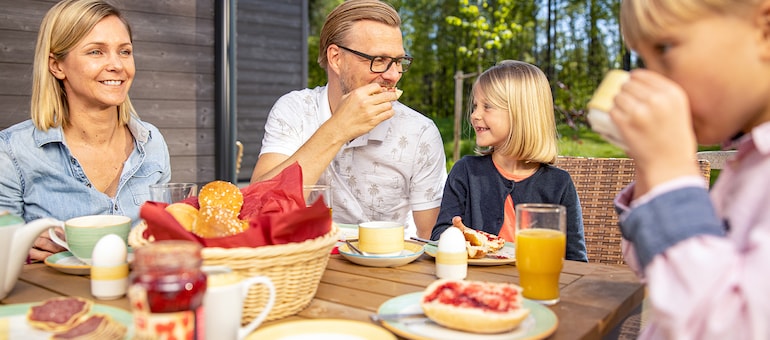 Breakfast Delivery
Want to enjoy a breakfast without having to leave your accommodation? Snuggle down and order a complete Lazy Breakfast with bread, sweet and savoury toppings, eggs and orange juice. Can be booked along with your accommodation or ordered separately at the supermarket.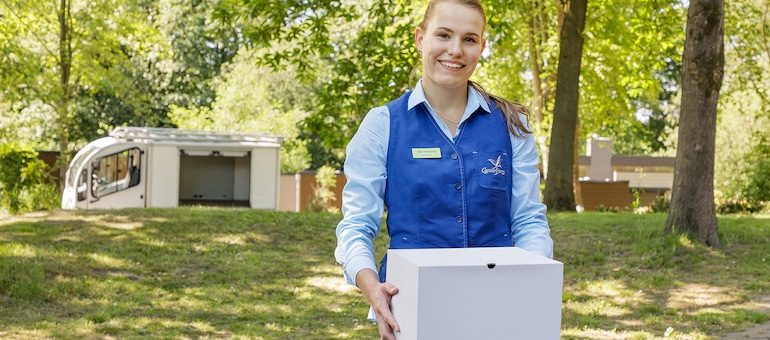 Grocery delivery service
Easily order your groceries, before and during the stay, online at the supermarket and have them delivered to your cottage. From a full breakfast, groceries to delicious meals and Table Cooking services.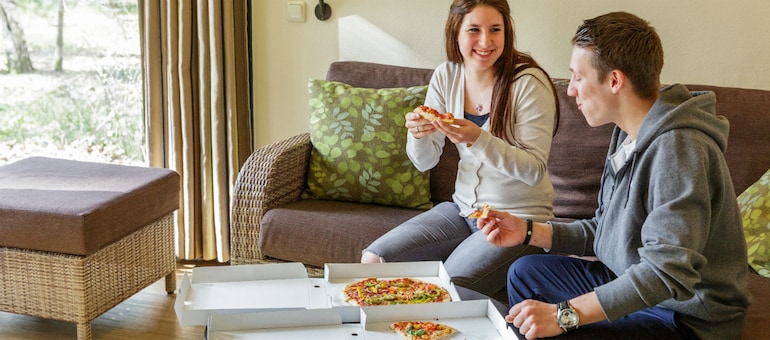 Pizza Takeaway
How about a cozy pizza dinner at your cottage? We offer a wide range of pizzas, from Margherita to Spicy Meat, or a tasty pasta salad.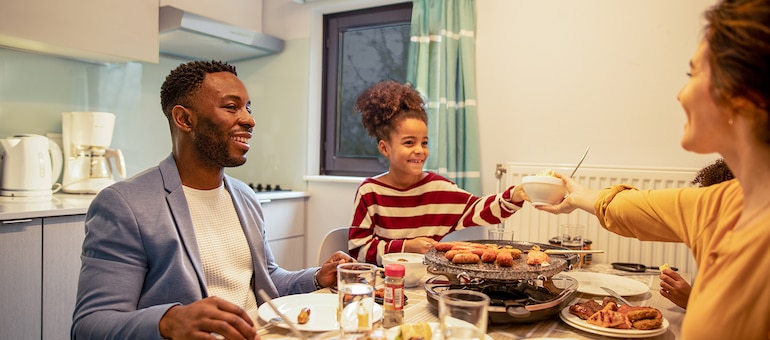 Table-Top Cooking
Table cooking is like very special home cooking. Whether you choose gourmet food, stone plate or a Barbecue grill: we bring all the ingredients to your cottage, including all the necessary equipment.
Supermarket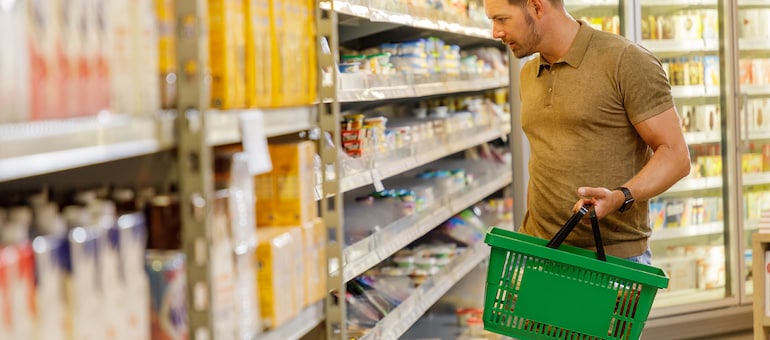 Daily Foodstore
At the Daily Foodstore you will find everything you need for your stay: fruits, vegetables, bread, pastries, fresh products, meats, canned food, biscuits. All types of food just a few steps from your cottage. We work with "Too Good To Go". The leftover products are offered for a small fee in the "Too Good To Go" application. This way we all work together to fight food waste. Open every day.
Shops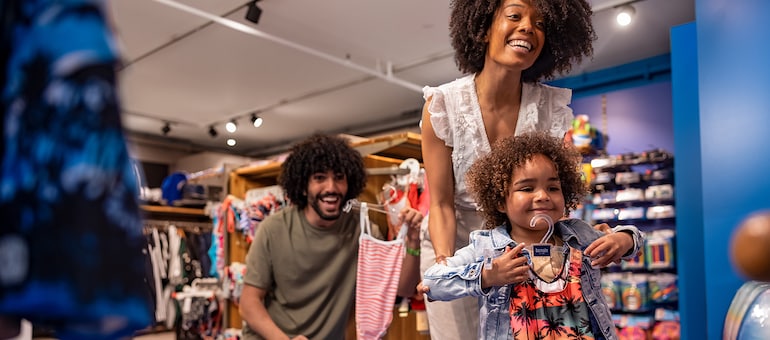 Shop & Smile: Aqua Beauty Fashion
You'll find the latest fashion, all the necessities for plenty of swimming fun and the finest beauty products at Shop & Smile: Aqua, Beauty, Fashion. Choose from a wide range of clothing, accessories, shoes, swimwear, make-up, body care products and bath bombs.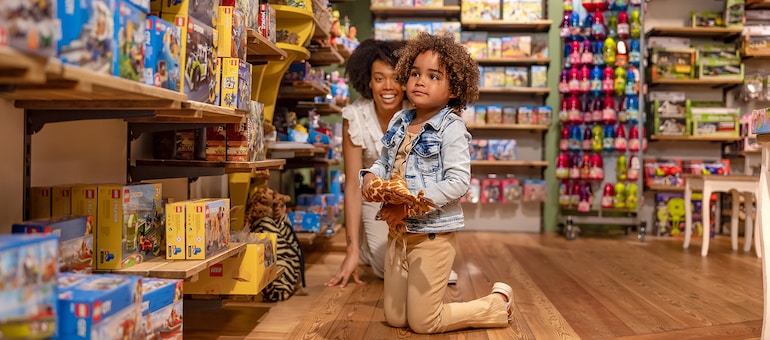 Shop & Smile: Home & Kids
All kinds of toys and the best home decoration can be found at Shop & Smile: Home & Kids. Choose from a wide range of dolls, toy cars, games, picture frames, candles and souvenirs.