Spend your holiday carefree? Welcome to Center Parcs!
Read here
all about our safety measures, flexible booking conditions and frequently asked questions.
De Kempervennen -

Restaurants & Shops

Enjoy one of our 5 restaurants under the palm trees: you can choose between Italian dishes, a hearty buffet, grilled specialities and snacks on the go. Want to cook for yourself? You will find everything you need in our supermarket. Have your breakfast delivered or enjoy a "table cooking" service! Children are treated like royalty in our restaurants! There are special children's meals, baby food and a children's area.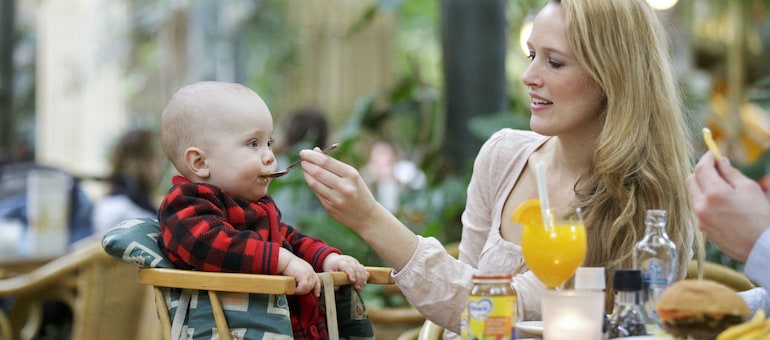 Baby Feeding Facilities
Our baby feeding facilities help you enjoy a carefree holiday with your baby. Just heat some milk or a jar of baby food, and your baby will be happy again. There are Baby Feeding facilities at the Market Square and in all the restaurants. They're easy to find, always nearby, and contain free jars of Olvarit baby food, a microwave oven and a bottle warmer.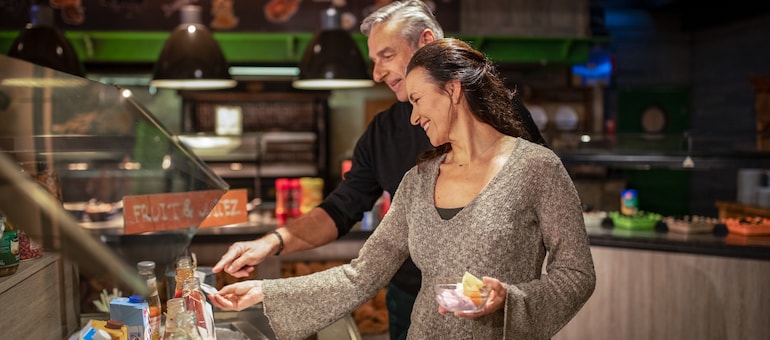 Evergreenz
Every day at Evergreenz, our chefs present an elaborate All You Can Eat buffet with a tasty salad, meat or fish dish, and a special children's buffet. In addition, Evergreenz also offers a full breakfast.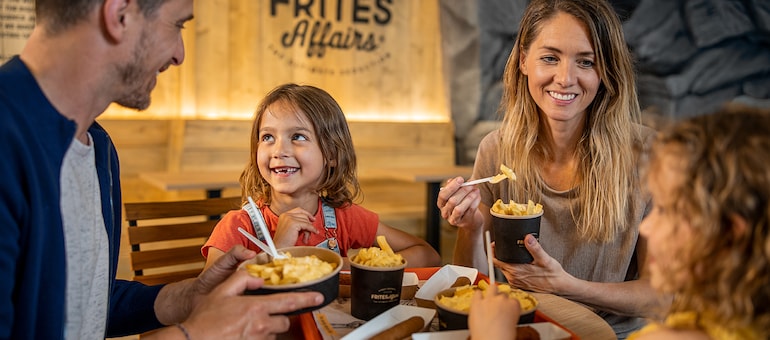 Frites Affairs
Frites Affairs is both naughty and nice! If you're finding the temptation for a tasty snack hard to resist, treat yourself to some irresistibly crunchy, skin-on fries. Add your own toppings or order one of our delicious loaded fries. We also have a wide range of gourmet hotdogs, snacks, and ice creams.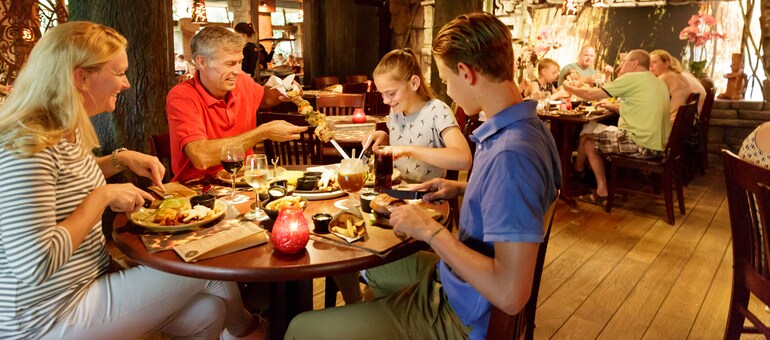 Fuego Adventure Grill
Flickering flames that lend a mysterious aura to the centuries-old murals. Take a seat at a table and imagine yourself to be in a temple of fire. Enjoy delicious fish and meat dishes, select one of our many tasty vegetarian specialties, or assemble your ideal hamburger in 5 simple steps.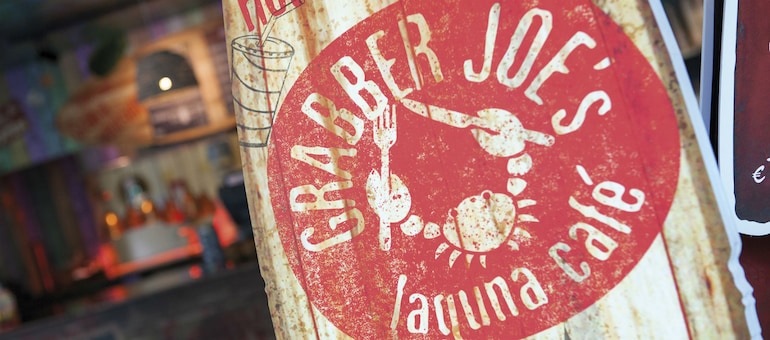 Grabber Joe's Laguna Café
In the lagoon of the Aqua Mundo you can savour delicious sandwiches, snacks, crusty paninis and scrumptious ice creams. Grabber Joe's is a place for the young and old alike, to relax and recharge the batteries!
Grand Café
Experience the atmosphere of the Dutch East Indies from days gone by in a stunning environment with a décor full of opulence, grandeur and memories where you can enjoy a good cup of coffee or a glass of beer with an appetizer and a newspaper. Whether you are waiting for friends or family in the Aqua Mundo or who are out shopping, time is not important at the Grand Café because we always treat you like you are on holiday. Feel like enjoying a snack? You can choose from a variety of sandwiches, salads and hot dishes available on our menu.
Nonna's Family Pizza e Pasta
Nonna's takes you on a trip to provincial Southern Italy. You don't yet know Nonna and her family, but one thing is for certain ... you will never forget them. Enjoy traditional oven-baked pizzas or freshly-made pasta. Or, treat the little ones to ice creams in a cone at Peppe's Piaggio!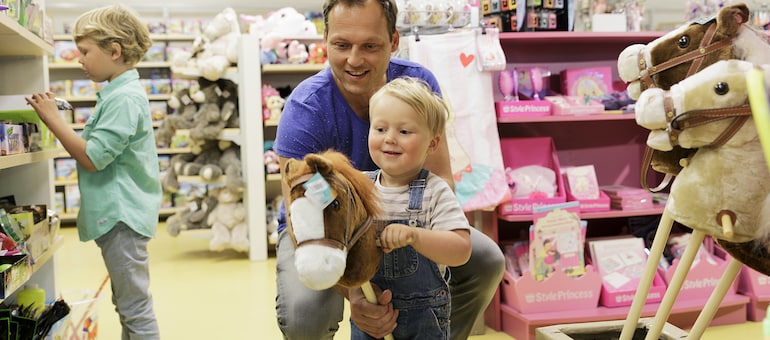 Shop & Smile Delivery
Toys for the kids, a nice souvenir to take home or care products? Shop & Smile has a wide range of products and our staff will be happy to deliver your order to your cottage. Take a look in the Center Parcs app in the "Restaurants & Shops" category and order online today!
Breakfast Delivery
Want to enjoy a breakfast without having to leave your accommodation? Snuggle down and order a complete Lazy Breakfast with bread, sweet and savoury toppings, eggs and orange juice. Can be booked along with your accommodation or ordered separately at the supermarket.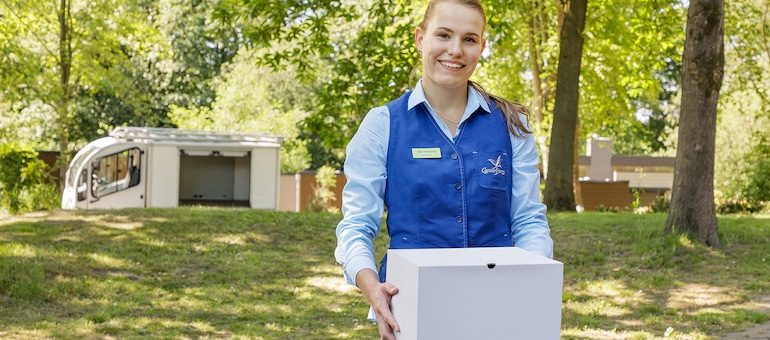 Grocery delivery service
Easily order your groceries, before and during the stay, online at the supermarket and have them delivered to your cottage. From a full breakfast, groceries to delicious meals and Table Cooking services.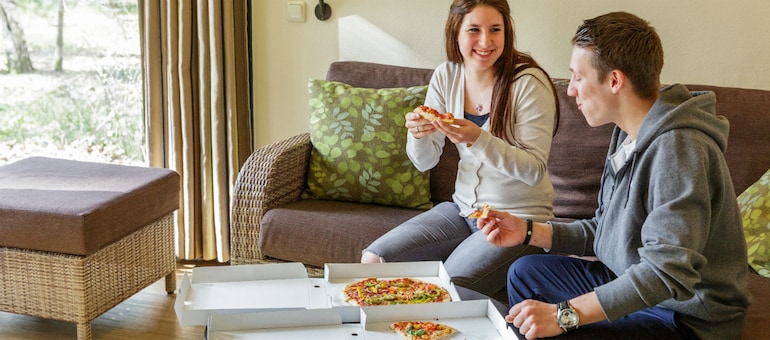 Pizza Takeaway
How about a cozy pizza dinner at your cottage? We offer a wide range of pizzas, from Margherita to Spicy Meat, or a tasty pasta salad.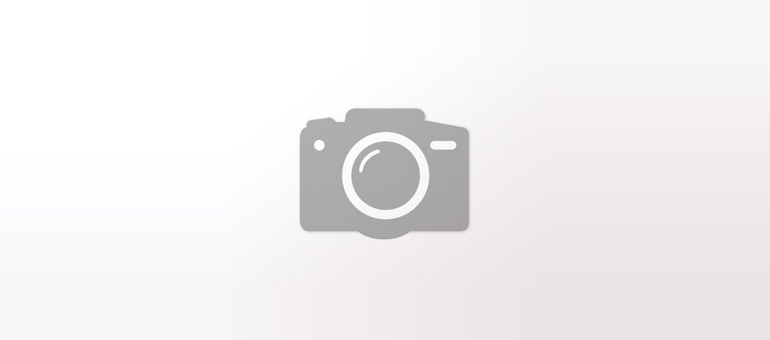 Table-Top Cooking
Table cooking is like very special home cooking. Whether you choose gourmet food, stone plate or a Barbecue grill: we bring all the ingredients to your cottage, including all the necessary equipment.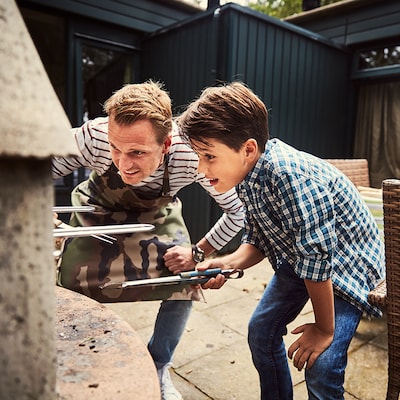 Table Cooking
Adults € 22,95
Children (3-12 years) € 9,95
Information
Table Cooking is like going out to eat in the comfort of your own home. From a table top grill to a barbecue: we'll deliver all of the ingredients to your doorstep, including the grill or barbecue, so you don't have to do a thing.
Included
This service can be ordered one or more nights during your stay, whenever you feel like it!
Breakfast Delivery Service Deluxe
Adults € 18,95 / day
Children (3-12 years) € 10,95 / day
Information
Breakfast delivered to your cottage, including fresh juice, smoked salmon, freshly baked breads, and a bottle of Prosecco to start the day the festive way!
Included
Contents: freshly baked breads, muffins, crackers, butter, assorted meats, cheese, sweet spreads, eggs, salmon, brie, Prosecco, freshly squeezed orange juice, coffee, tea, sugar, and creamer.
Children: activity box, fresh breads, butter, sweet spreads, donut, drinks, flavoured yogurt, fresh fruit, colouring page, chocolate sticks, and a surprise!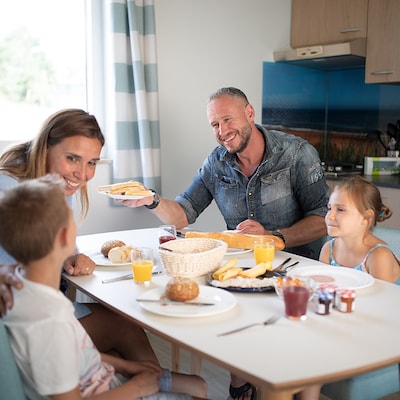 Breakfast Delivery Service
Adults € 10,95 /day
Children (3-12 years) € 5,95 /day
Information
A complete breakfast basket delivered to your cottage without any hassle.
Included
A complete breakfast for adults for a minimum of 2 people with freshly baked rolls, crispbread, various meat products, young cheese, various flavours of jam, butter, fresh eggs, orange juice, drink yoghurt, coffee and tea.
For children, we also have a complete breakfast with freshly baked rolls, sweet roll, yogurt, kids drink, sweet fillings, butter, colouring picture and a surprise.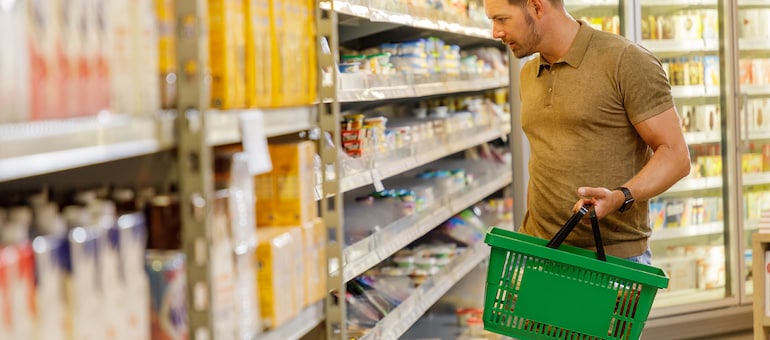 Supermarket
At the supermarket, you will find everything you need for your stay: fruits, vegetables, bread, pastries, fresh products, meats, canned food, biscuits. All types of food just a few steps from your cottage. At our supermarket, we work with "Too Good To Go". The leftover products are offered for a small fee in the "Too Good To Go" application. This way we all work together to fight food waste. Open every day.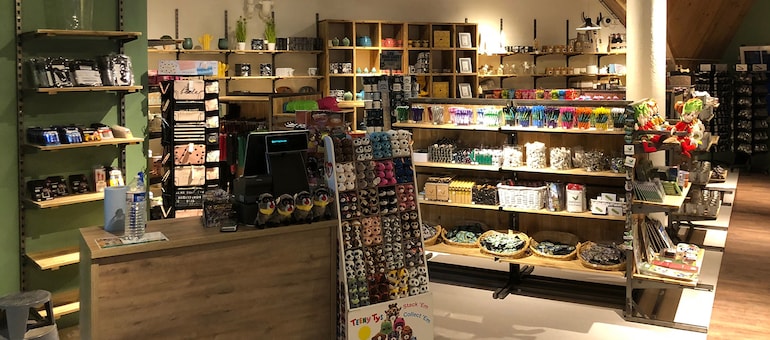 Shop & Smile
Shop & Smile offers a wide selection of clothing, cosmetics, toys and decorations. Discover major ready-to-wear brands and leave with a souvenir of your stay.