Spend your holiday carefree? Welcome to Center Parcs! Read here all about our safety measures, flexible booking conditions and frequently asked questions.
Les Ardennes -

Restaurants & Shops

Choose between 3 restaurants under the palm trees. What will it be, a buffet, a snack and a drink in the Grand Café or a bite to eat in the Aqua Mundo? We also have a supermarket for all your shopping, and you can order pizza. Or have your breakfast or Table Cooking package delivered!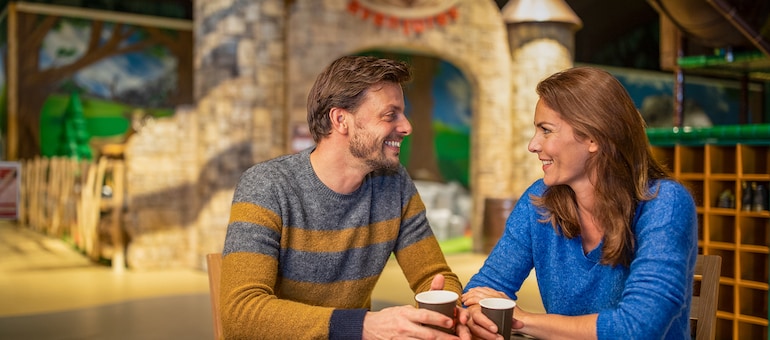 Factory Café
The Factory Café, located in the brand new Action Factory, opens its doors wide for you! Come and enjoy a wide range of delicious dishes or simply the daily specials prepared by our chefs, always fresh and original. The Café has a window that allows you to keep an eye on your toddlers playing in the Action Factory as well as a terrace from which you can enjoy a magnificent view of the estate and the small village of Vielsalm.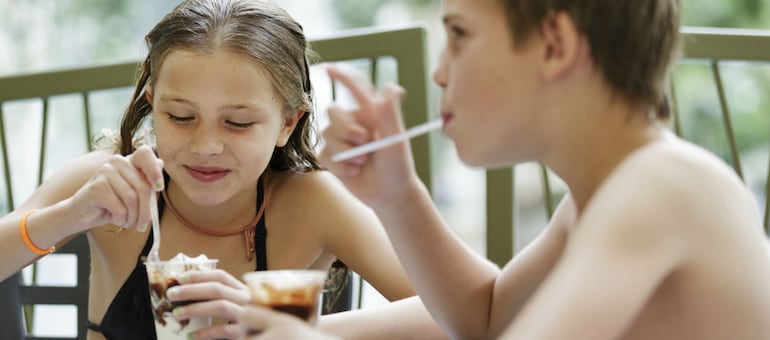 Aqua Café
Looking for a snack break but still want to enjoy some watery fun? The Aqua Café offers a selection of tasty burgers, delicious snacks, crunchy salads and lots, lots more. Enjoy a smooth ice cream or a muffin while you gaze out at the waterscape's magnificent view.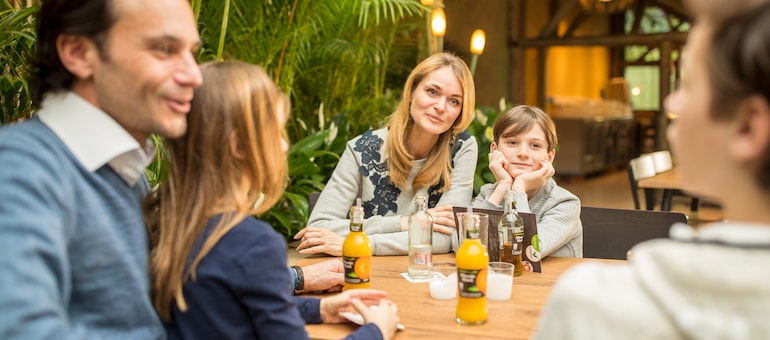 Sports Café
Come and have a drink and a snack in the Sports Café where you can keep a caring eye on the Aqua Mundo. The Sports Café is friendly and comfortable and offers you an interior themed around tropcial and sports with a relaxing terrace where you can enjoy a selection of cocktails prepared by us.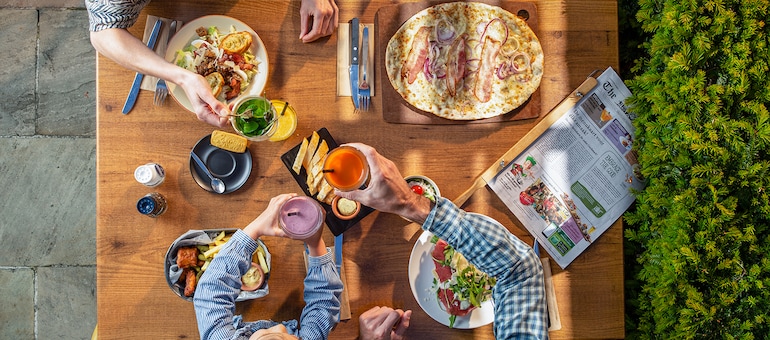 Grand Café
A good cup of coffee or a glass of beer with a bitterbal (croquette) and a newspaper. Whether you are waiting for friends or family, time is not important at Grand Café because we always treat you like you are on holiday. Feel like enjoying a snack? You can choose from a variety of sandwiches, salads and hot dishes available on our menu.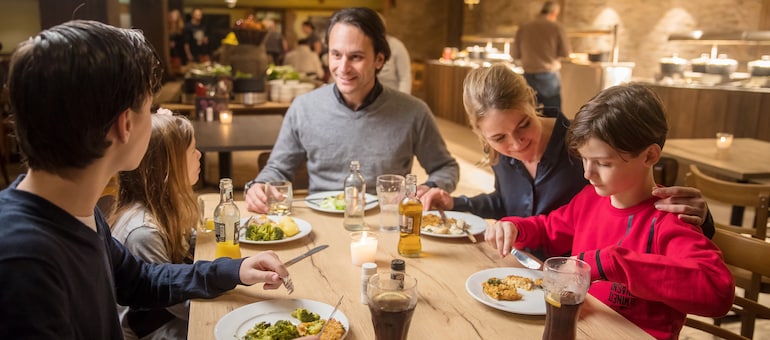 The Market Restaurant
Day in, day out our chefs present fantastic and elaborate All You Can Eat buffets that include a range of specialties and dishes. For their pudding, children can even serve up their own ice cream! The buffet restaurant also serves a full breakfast: freshly-baked rolls, fruit, fresh fruit juices and dairy produce. The best way to start your day!
Breakfast Delivery
Want to enjoy a breakfast without having to leave your accommodation? Snuggle down and order a complete Lazy Breakfast with bread, sweet and savoury toppings, eggs and orange juice. Can be booked along with your accommodation or ordered separately at the supermarket.
Pizza Takeaway
How about a cozy pizza dinner at your cottage? We offer a wide range of pizzas, from Margherita to Spicy Meat, or a tasty pasta salad.
Table-Top Cooking
Fancy a meal with family or friends in your cottage? Just order a pizza or pierrade grill and have it delivered to your doorstep!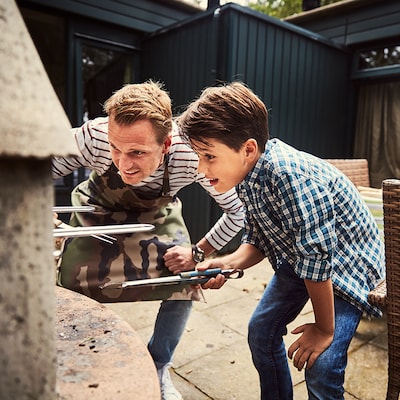 Table Cooking
Adults € 22,95
Children (3-12 years) € 9,95
Information
Table Cooking is like going out to eat in the comfort of your own home. From a table top grill to a barbecue: we'll deliver all of the ingredients to your doorstep, including the grill or barbecue, so you don't have to do a thing.
Included
This service can be ordered one or more nights during your stay, whenever you feel like it!
Breakfast Delivery Service Deluxe
Adults € 18,95 / day
Children (3-12 years) € 10,95 / day
Information
Breakfast delivered to your cottage, including fresh juice, smoked salmon, freshly baked breads, and a bottle of Prosecco to start the day the festive way!
Included
Contents: freshly baked breads, muffins, crackers, butter, assorted meats, cheese, sweet spreads, eggs, salmon, brie, Prosecco, freshly squeezed orange juice, coffee, tea, sugar, and creamer.
Children: activity box, fresh breads, butter, sweet spreads, donut, drinks, flavoured yogurt, fresh fruit, colouring page, chocolate sticks, and a surprise!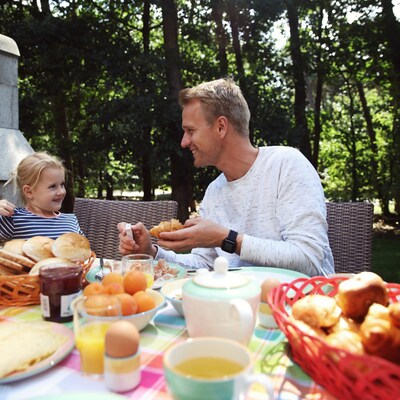 Breakfast Delivery Service
Adults € 10,95 /day
Children (3-12 years) € 5,95 /day
Information
A complete breakfast basket delivered to your cottage without any hassle.
Included
A complete breakfast for adults for a minimum of 2 people with freshly baked rolls, crispbread, various meat products, young cheese, various flavours of jam, butter, fresh eggs, orange juice, drink yoghurt, coffee and tea.
For children, we also have a complete breakfast with freshly baked rolls, sweet roll, yogurt, kids drink, sweet fillings, butter, colouring picture and a surprise.
Supermarket
Food shopping for the evening meal, bread and pasteries, a new bikini or fun toys as holiday gift: you'll find it all under one roof, at the Shopping Center. With long opening hours, every day of the week.