Early bird discount: Activities Gift Pack valued at €30
Benefiting from a discount on your holiday is the easiest thing, just book it more than two months in advance and enjoy our early birds-discount! Not only will the available option of 20% early bird discount and preferred location for cottages still be available to you, you also take advantage of our surprise for early birds: an Activities Gift Pack, valued at €30 – vouchers that you can spend on up to three activities.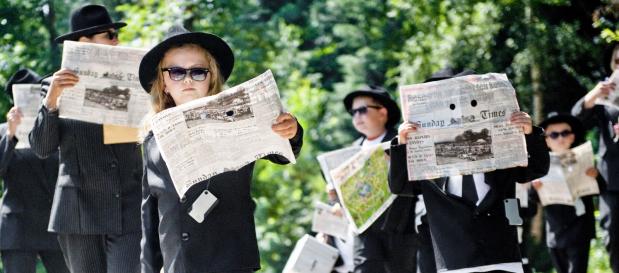 What is an Activities Gift Pack?
Did you book your holiday at least two months in advance? Receive an Activities Gift Pack valued at €30 in a set of 3 vouchers. You can spend these vouchers at all parks (the UK excepted) on up to three activities – every park offers something special. For example:
Flying at lightning speed over land and water, hanging from the Zip Wire cable lift;
The kids can walk in the shoes of their dream job with our Wannabe activities;
Rent a Gazelle bike and explore the area around the park.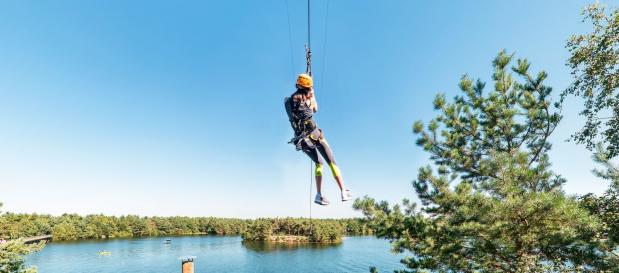 How to spend your Activities Gift Pack
Upon arrival at the park you will receive 3 vouchers that you can redeem for a maximum of 3 activities. Would you like to know which activities you can try? You can find the offer by clicking on 'ActivitiesGifts' at the activities page of the park in question. Here you can find how many vouchers are needed per activity.
421 available accommodations
Sort by:
Sort by:
Sort by:
Popularity
Popularity
Price ascending
Descending price
Number of bedroom
*Book at least 2 months in advance and receive a 20% discount for families or groups with at least one child under 13 or one person 55 years of age or older. The Family or 55+ discount is not valid during school vacations and extended weekends.

On bookings for Villages Nature® Paris, you receive a maximum 10% Family or 55+ Discount, if you are travelling in the company of someone over 55 or with at least one child under 6. The booking must be made at least 60 days before arrival.
Premium Lakeside cottage
Private covered terrace with garden furniture and panoramic view overlooking the lake
American style kitchen fully equipped with dishwasher and NESCAFÉ Dolce Gusto
Bathroom with whirpool bath
Made-up-beds service
Displaying parks closest to your location first
Arrival: every day from 15h00 in our Belgium parks and every day from 16h00 in our Dutch, German and French parks
Departure: Mon. to Sat. by 10h00 & Sundays by 12h00
Conditions