Villages Nature® Paris and Disney® Park
Experience magical moments and create unforgettable family memories! Enjoy one or more days packed full of thrills and attractions, and all that, just a stone's throw from Villages Nature® Paris.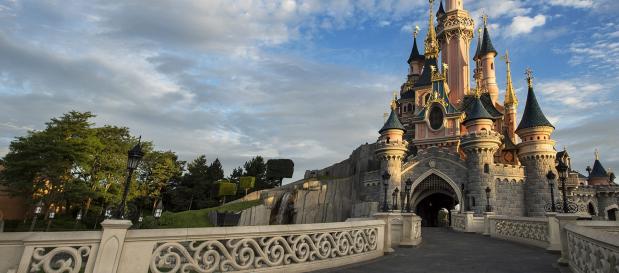 Disneyland® Park – A dreamland while you're awake
Once upon a time, in a land not so far away, there was a magical kingdom where Disney heroes and heroines lived in fairy tales that never end. Welcome to the Disneyland® Park!

It all started in the early 20th century, in Main Street, U.S.A. Turn the page: here's Frontierland, where thrills and belly laughs are guaranteed. Yeaaah! Discover
Adventureland and meet ferocious pirates before flying to Fantasyland, full of real-life Disney princes and princesses, right in front of your eyes!

And now, en route for a journey from the earth to the moon at Disneyland. 3-2-1... Take off!

Welcome to the fabulous world of Disneyland® Park. Where magic lives.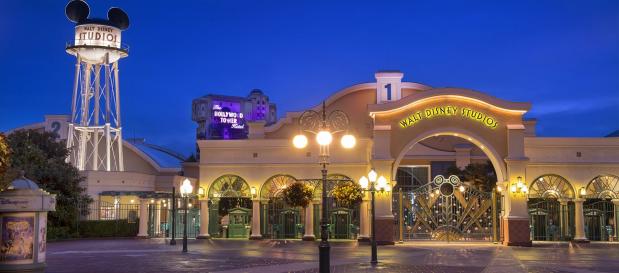 Walt Disney Studios® Park
Welcome to Walt Disney Studios®... Lights! Camera! Action!

Everywhere, at every minute, a 360° vision of the world of cinema!

Cross the threshold of our studios and let your imagination run wild. Plunge into the fascinating, limitless world of TV and cinema.

Four different worlds and in every one entertainment is the focus!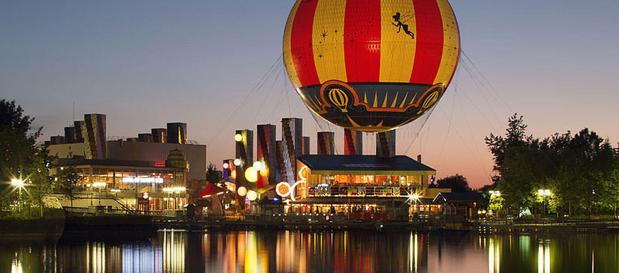 Disney Village® – The world of Disney entertainment
This is a place where the festivities never end. A whole world of entertainment, with an incredible variety of shows, shops and restaurants. Welcome to Disney Village®!

Everyone take to the trail at the Legend of Buffalo Bill for a dinner with entertainment in pure Western style. Join the most beautiful group of Disney® stars at Café Mickey for a moment of pure magic. Or taste delicious Bavarian specialities at King Ludwig's Castle.

Do you prefer rock, country or blues? No problem! The choice is yours to make between concerts and music festivals.

Disney Village®. Where entertainment takes on a new dimension.
Opening times & access
Located only 6 kilometres from Villages Nature® Paris, the Disney® Parks are open all year round with variable opening times.

Are you coming by car? Take the "Visiteurs Séjours" exit (holiday visitors, eastern exit) and follow signs for "Parcs Disney®" (Disney® Parks). You will find the Disneyland® fee-paying car park (approx. 10 minutes).

Are you coming by public transport? Take the "Visiteurs à la journée" exit (day visitors, western exit) on the Shuttle Station side, take bus 47 in the direction of Marne-la-Vallée Chessy station, then get off at the Gare Marne-la-Vallée Chessy stop (approx. 25 minutes).
14 available accommodations
Sort by:
Sort by:
Sort by:
Popularity
Popularity
Price ascending
Descending price
Number of bedroom
*Book at least 2 months in advance and receive a 20% discount for families or groups with at least one child under 13 or one person 55 years of age or older. The Family or 55+ discount is not valid during school vacations and extended weekends.

On bookings for Villages Nature® Paris, you receive a maximum 10% Family or 55+ Discount, if you are travelling in the company of someone over 55 or with at least one child under 6. The booking must be made at least 60 days before arrival.
Displaying parks closest to your location first