Easter and May Holidays at Center Parcs Europe
Let Center Parcs Europe make this year's Easter Holidays unforgettable. Come and participate in Easter activities like painting and hunting eggs, and special meals for Easter weekend and Easter Monday. During the springtime, our parks are full of beautiful flowers and there are plenty of fun things to do both indoors and outdoors, like enjoying the tropical vibes in swimming paradise the Aqua Mundo and the Market Dome!


Book your Easter Holiday now! Bookable until the 13th of March 2020.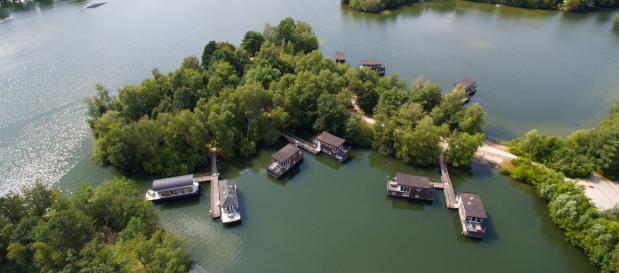 Enjoy Easter in the Netherlands
Easter break in the Netherlands is unforgettable, as the springtime tulips are a wonder to see, and at Center Parcs you can let nature be your playing field thanks to our vast selection of indoor and outdoor activities.
Look for Easter deals at De Kempervennen, where you can take long strolls around the two large lakes and enjoy year-round skiing at the Montana Snowcenter.
Easter getaways at De Eemhof, located near Amsterdam, offer the experience of utmost privacy when you stay in one of our boathouses, complete with its own terrace where you can soak up the warm, sunny rays.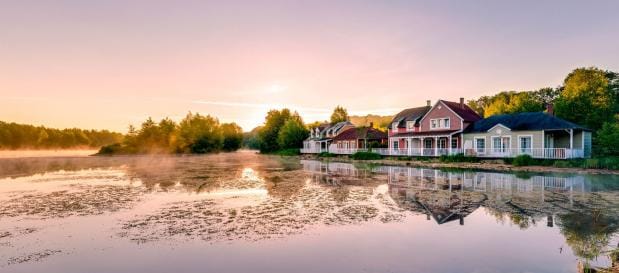 Easter holiday in France
When you think of France you can't help but imagine Paris in the springtime and long strolls by the Seine.
At Villages Nature® Paris, just outside of Paris near Disneyland® Paris, you can truly do it all: day trips to the city of lights and evenings in the Aqualagon - one of the largest water parks in Europe.
If you're looking to venture more into the lovely French countryside, come to Le Lac d'Ailette where you can welcome the Easter season by doing tons of outdoor activities like the Zip Wire, High Adventure Activity and water activities on the lake and beach.
Easter break in Belgium
During spring in Belgium you'll love seeing all the blooming flowers, and as the days grow longer, it's never too cold or too warm.
Why not take an Easter vacation to the Ardennes and discover our park Les Ardennes with its completely renewed cottages and vast terrain for mountain biking?
At De Vossemeren, you can enjoy the large indoor playworld

Discovery Bay

or take long hikes through the Bosland nature area with the special Sahara van Lommel.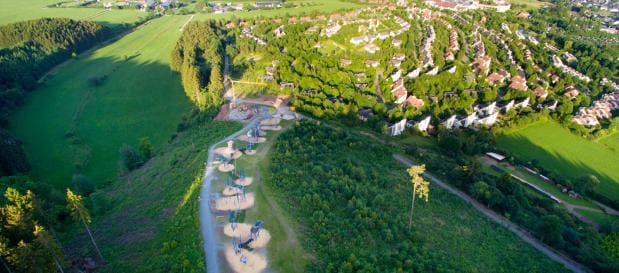 Spend Easter in Germany
If you are looking for new places to go for Easter, you do not want to miss Germany in the spring-time and it's lovely traditional Easter celebrations! Whether you want to discover the mountains or walk on the beach, our German parks have something for everyone.
Why not go hiking or mountain biking in the land of 1000 hills at Park Hochsauerland?
At Bispinger Heide you'll love our outdoor activities such as Kids Driving School and Adventure Golf.
If you're looking for an exciting adventure for Easter weekend you should try the five slides and the longest Wild Water Rapid of Center Parcs in the Aqua Mundo at Park Allgäu, our newest park at the foot of the Alps.
0 result
Sort by:
Sort by:
Sort by:
Sort by:
Popularity
Popularity
Price ascending
Descending price
Number of bedroom
*Book at least 2 months in advance and receive a 20% discount for families or groups with at least one child under 13 or one person 55 years of age or older. The Family or 55+ discount is not valid during school vacations and extended weekends.

On bookings for Villages Nature® Paris, you receive a maximum 10% Family or 55+ Discount, if you are travelling in the company of someone over 55 or with at least one child under 6. The booking must be made at least 60 days before arrival.
Displaying parks closest to your location first