+31 10 498 97 54

+31 10 498 97 54

Do you have a question ?

Our staff will be happy to help you

Monday - Friday: 09.00h - 21.00h
Saturday: 09.00h - 17.00h
Sunday: 10.00h - 17.00h

You can also consult our FAQ page
Velkommen på det danske Center Parcs-websted!
Center Parcs Europa tilbyder dig en uforglemmelig ferie året rundt. Sommer, vinter, efterår eller forår - vi er åbne 365 dage om året. Book din hytte i et miljø omgivet af natur og nyd vores utallige aktiviteter og faciliteter. Vores mest kendte facilitet er "Aqua Mundo", som er et enormt subtropisk svømmebassin, der altid er inkluderet i prisen og gratis under hele dit ophold!
Med 27 forskellige ferieparker i Tyskland, Holland, Belgien og Frankrig kan du altid finde det perfekte sted at nyde din velfortjente ferie.
Omgivet af natur
Grøn er den del af Center Parcs' DNA. Alle ferieparker består af 90 % natur!

Den bilfri landsby er én stor udendørs legeplads
Oplev det rige dyreliv
NYT Vi har helt nye Gazeller stående klar i vores Cykelcenter
Alle ferieparker består for 90 % af skov og vand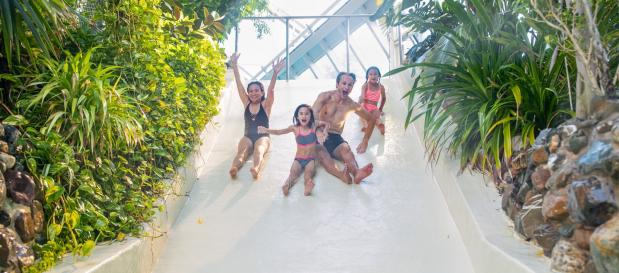 Aqua Mundo
Det er altid dejligt at svømme - især hos Center Parcs. Små og store vil nyde vores svømmebassin "Aqua Mundo".
Altid et smukt, grønt landskab med palmer og orkideer
Svøm en tur i vores svømmebassin, der er omgivet af kæmpe akvarier
Prøv Turbo Twister eller Abeplask og mange flere vandrutsjebaner
Vandlegehuset er en kæmpe platform til vandlege... og den har en kæmpe, tippende spand!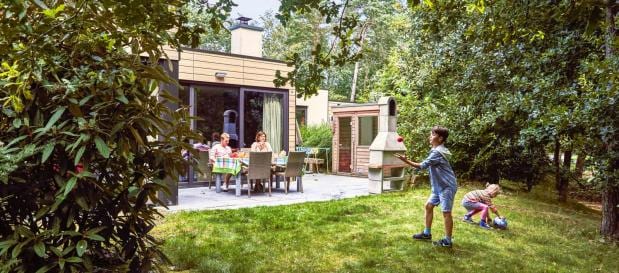 Hytter
Opdag alle hyttetyperne og vælg den indkvartering, der passer til dig. Fra Komforthytter til luksuriøse huse i Træerne.

Komfort: Venlige og autentiske hytter
Luksus: Forkæl dig selv med lidt ekstra komfort
VIP: Nyd et luksuriøst ophold i skoven
Nyd en af vores særlige hytter: Eden, Hus i træerne, Bådhus eller Jungle Cabana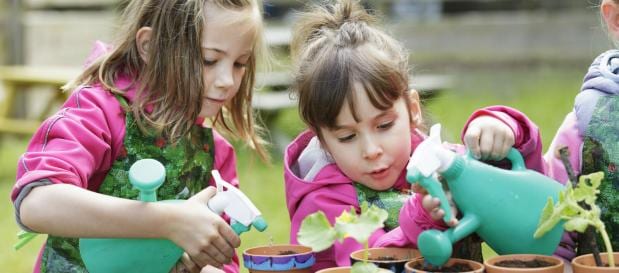 Aktiviteter
Indendørs eller udendørs, børn eller bedsteforældre, afslapning eller adrenalinsus...
Hos Center Parcs finder du mere end 60 aktiviteter for alle aldre!


Børneaktiviteter: Fra Landmand til Coolfactor!
Spis og drik i en af vores restauranter
Shop ved Market Dome
Sport og sjov: alt fra dykning til cykelleje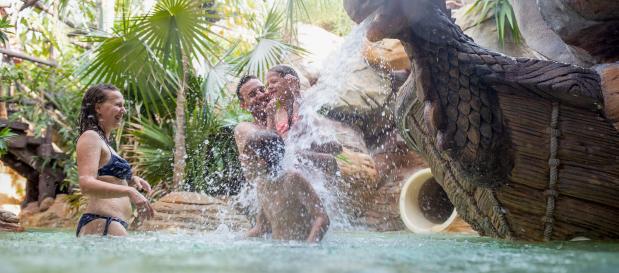 Bispinger Heide (DE)
Bispinger Heide ligger midt i naturparken Lüneburger Heide og er perfekt til smukke vandre- og cykelture eller en tur til Hamburg med hele familien?


Unik indkvartering: Eden-hytter, Hus i træerne eller Husbåd
Timevis af Formel 1-inspireret underholdning i det indendørs legeparadis BALUBA.
Fuldstændig afslapning ved centeret for natur, skønhed og spa
Alle mulige børneaktiviteter - fra klatring til Zip Wire og fra dykning til rafting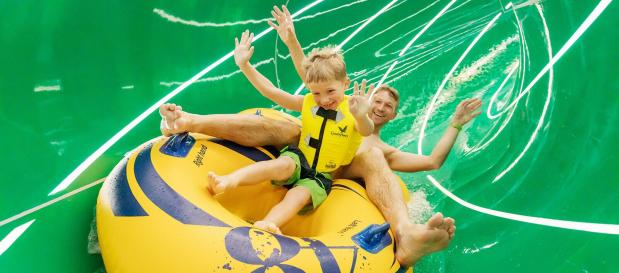 Park Hochsauerland (DE)
Læg dagligdagens stress og jag bag dig i Park Hochsauerland - gå i stedet op på toppen af den højeste bakke og nyd den fantastiske udsigt over Sauerland.
Bakkerne er perfekte til mountainbiking, vandreture og skiløb
Aqua Mundo: Leg i Vandlegehuset og Den Dovne Flod
Indendørs fodboldbaner med et fodboldakademi
Winterberg og Willingen skiområder i Sauerland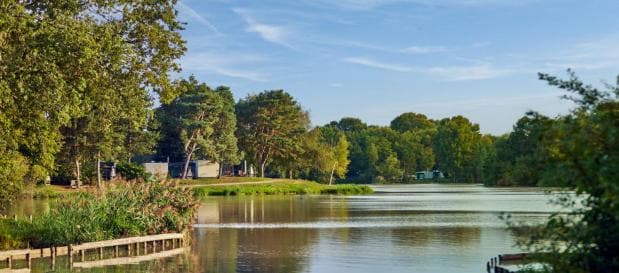 De Huttenheugte (NL)
Cykel igennem provinsen Drenthe og bestig lige bagefter de berømte megalitter. De Huttenheugte ligger i et smukt naturområde, hvor kultur og natur mødes.

Kæl med geder, løs mysterier, bestyr din egen båd og se på stjerner på Eventyrøen
Spil og leg med dine venner og tag en drink indendørs i Action Factory
Plopsa Indensørs Coevorden lige ved siden af ferielandsbyen
For de små er der den sikre børnepool, hvor de selv kan hygge sig i vandet
Cykel eller gå en tur i Drenthes skove eller hedelandskab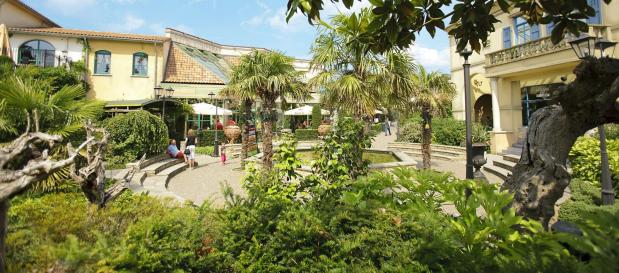 De Eemhof (NL)
Få vind i sejlene, udfordr balancen på et surfbræt eller kast dig ud i bølgerne på et wakeboard. Hvis du elsker vandsport, så føler du dig rigtig hjemme i De Eemhof. Ligger ved søen Eemmeer, hvor alle kan nyde (vand)aktiviteterne.

Windsurfing og sejlads på søen Eemmeer.
Sporty udfordringer som klatreruten Via Ferrata
Aqua Mundo med Turbo Twister og Flow Rider
Action Factory til sjove aktiviteter og drinks med familie eller venner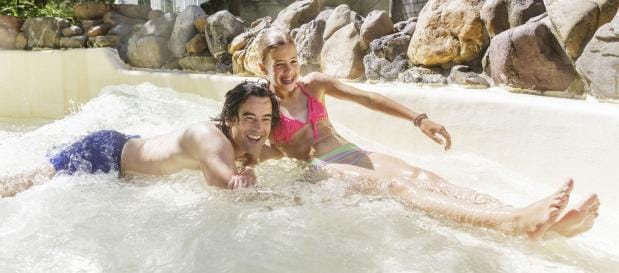 Rabat for tidlig booking
Book dit ophold og få op til 20 % rabat for tidlig booking! Rejser du uden for ferien? Få - ud over rabatten for tidlig booking - en Familie-/Senior-rabat på godt 15 %.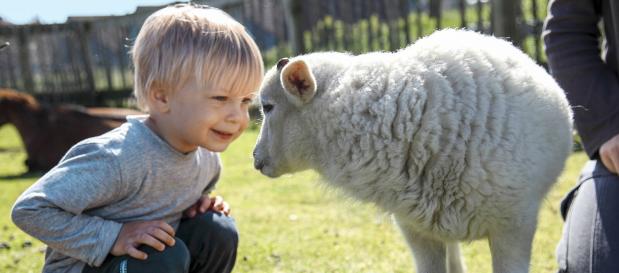 Skoleferier
Søger du feriemuligheder for Forår, Maj eller Sommer? Eller vil du væk i Pinsen? Center Parcs har et tilbud til dig.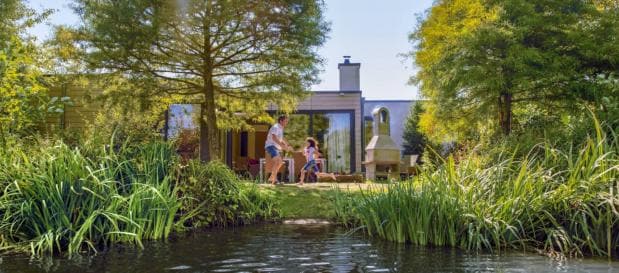 Last Minute
Skynd dig, tilbudene varer ikke længe. Book dit ophold nu!

Brug for en pause? Reservér med det samme, og få fordel af vores sidste-øjebliks-priser! Men du skal skynde dig: gælder kun mens lager haves!

106 available accommodations
Sort by:
Sort by:
Sort by:
Popularity
Popularity
Price ascending
Descending price
Number of bedroom
*Book at least 2 months in advance and receive a 20% discount for families or groups with at least one child under 13 or one person 55 years of age or older. The Family or 55+ discount is not valid during school vacations and extended weekends.

On bookings for Villages Nature® Paris, you receive a maximum 10% Family or 55+ Discount, if you are travelling in the company of someone over 55 or with at least one child under 6. The booking must be made at least 60 days before arrival.
Water Front Suite VIP Apartment
Spacious balcony with panoramic view over the Eemmeer lake
Bathroom with a Finnish sauna and a bubble bath
Daily bread delivery service before 9.00 a.m
Premium cottage wheelchair friendly
Equipped kitchen with a dishwasher, filter and French press coffee machine
Second TV in one bedroom
Beds made on arrival
From 23 until 26 Jan 2024
Premium cottage
Equipped kitchen with a dishwasher, filter and French press coffee machine
Second TV in one bedroom
Beds made on arrival
Comfort cottage
Private terrace with garden furniture
Kids furniture (baby bed and high chair)
Fireplace
Comfort cottage Renewed
Private terrace with garden furniture
Kids furniture (baby bed and high chair)
Fireplace
Comfort cottage Renewed
Private terrace with garden furniture
Kids furniture (baby bed and high chair)
Fireplace
Standard Hotel room Renewed
Daily breakfast buffet
Hotelroom services
Free Wi-Fi
Premium cottage Renewed
Equipped kitchen with a dishwasher and a NESCAFÉ Dolce Gusto
Second TV in one bedroom
Beds made on arrival
Premium cottage Renewed
Equipped kitchen with a dishwasher and a NESCAFÉ Dolce Gusto
Second TV in one bedroom
Beds made on arrival
Premium Eden Cottage Renewed
Big sliding door for an open-air feeling with lots of light
Modern open kitchen
Bed making service
Displaying parks closest to your location first
Arrival: every day from 15h00 in our Belgium parks and every day from 16h00 in our Dutch, German and French parks
Departure: Mon. to Sat. by 10h00 & Sundays by 12h00
Conditions